Donisthorpe Community Company's car park plan is halted by North West Leicestershire District Council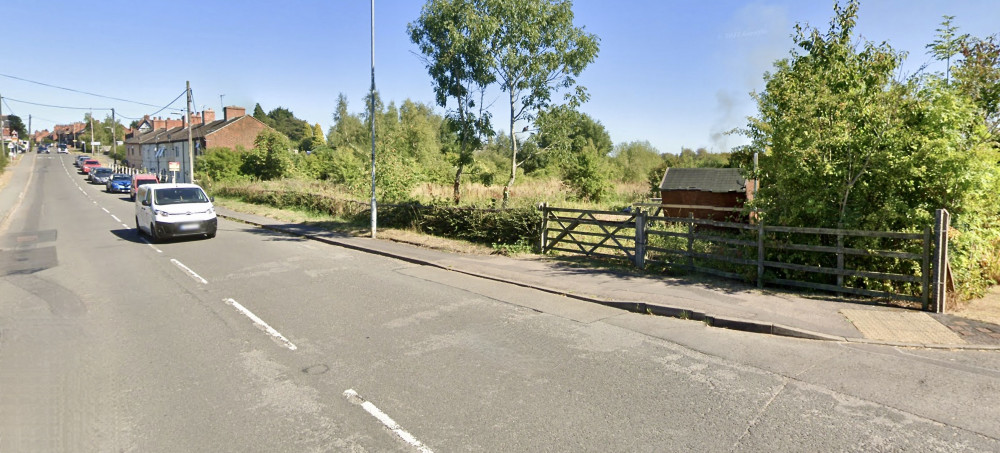 The land in the middle of Donisthorpe has not been claimed. Photo: Instantstreetview.com
A Donisthorpe community group has been refused permission to turn part of a seemingly unclaimed patch of land in the village into a small car park.
Donisthorpe Community Interest Company has been trying to find out who the land belongs to without success - and staked a claim to it in 2021.
So a certificate of lawfulness of proposed use.was put to North West Leicestershire District Council in an attempt to create more car parking space around the Church Street area.
The area would have been 90 square metres. But those plans were this week rejected by the council and the group were told they would have to make a full planning application.
The community group said in its application that it wanted: "To create a hard standing area just within the boundary from the existing dropped kerb road access from Church Street.
"This will provide off road parking for approximately six cars when the Community Interest Company and associated people are working on the land to alleviate parking problems on Church Street.
"For the past 20 years the existing land has been just an overgrown space with no existing buildings, prior to this it was used as a community space for the villagers of Donisthorpe.
"The Community Interest Company's aim is to revert this space back to a useable community space.
"The only development intention is to provide a parking space on the land to alleviate parking issues on Church Street."
The group added: "Prior to this it is known, and remembered by, members of the village as a popular community space which had been used both by the Miners Welfare and the Parish Council.
"Since May 2021, extensive searches for the owner have been carried out.
"The land is not registered with Land Registry.
"Enquiries with National Coal Board, County Council, District Council, Parish Council, Canals and Rivers Trust, National Forest and general advertising have not led to identifying the owner and no evidence can be found as to who owns the land.
"No evidence can be provided regarding the application as the work being undertaken to create a hard standing space is being carried out by members of Donisthorpe Community Interest Company and local residents on a voluntary basis. So far, all work, materials and machinery used, on the hard standing area has been done free of charge.
"We anticipate that the hard standing material will also be donated from within the village and local businesses along with the machinery to lay it."
But the council responded by saying: "There are no permitted development rights for the provision of hardstanding on vacant land or recreation land/community space.
"The proposal would not therefore comply with any part of the Town and Country Planning Order 2015 (as amended). The development does not therefore constitute a Lawful Proposed Development. Planning permission is therefore required for the development."