New electric vehicle charging points to be installed at Ashby filling station - but hand car wash facility is to go

Ashby Service Station with the hand car wash facility pictured. Photo: Instantstreetview.com
Five electric vehicle charging points are to be sited at an Ashby filling station.
North West Leicestershire District Council has given the go-ahead for them to be installed at Ashby Service Station on Nottingham Road.
However, the charging points will mean the end of the hand car washing facility which is currently in place
The charging points will operate alongside the existing uses on site which include a car wash and petrol filling station with retail shop.
The part of the forecourt that is proposed for the development currently hosts hand car washing.
But the applicant - St Alban's-based Motor Fuel Group - has told the council that this use would 'cease' operation if permission is granted.
A council officer's report says: "The proposal would see the layout of the forecourt redesigned and encroachment into the large footway to the west side of Dents Road.
"The five proposed charging points measure 2.2m in height and 800mm wide.
"Given they would be located beneath the canopy and against the back drop of the existing petrol filling station, it is not considered that cumulatively, the proposal would have a harmful impact on the character of the area.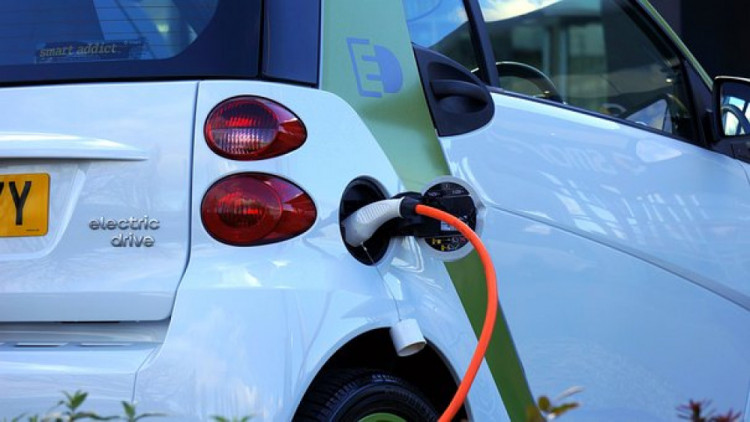 "The proposal would also require the erection of a substation measuring 2.8m square.
"The site is well located with immediate access to the A42 and is considered to be sustainably located having regard for the proposed use and the number of users/vehicles that will access the site.
"The proposal would continue to provide adequate space for the turning and parking of vehicles associated with the petrol filling station.
"It is however recommended that the existing car wash use that is to cease be restricted by condition to ensure that no conflict arises between uses and to prevent the potential intensification of the use of the forecourt to the detriment of pedestrian or vehicle safety."
In a letter to the council, Motor Fuel Group said: "Motor Fuel Group's proposal to install new EV charging points at Ashby service station should be considered positively in light of the national context and the demand for the necessary infrastructure to support electric vehicle use across the UK.
"In terms of design, the proposed EV charging area has been carefully planned to put the integrated with the existing service station operation."