Donisthorpe community group stakes claim to mystery patch of land that will now be used for locals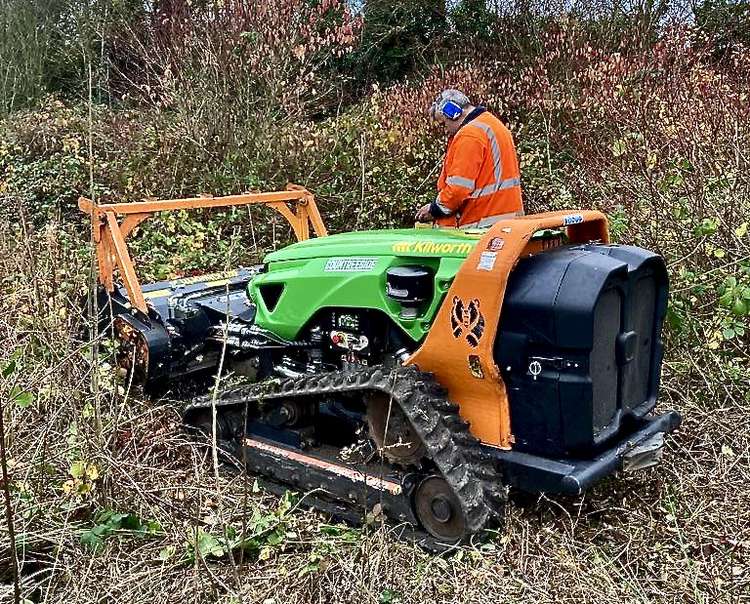 Work has started on the land in Donisthorpe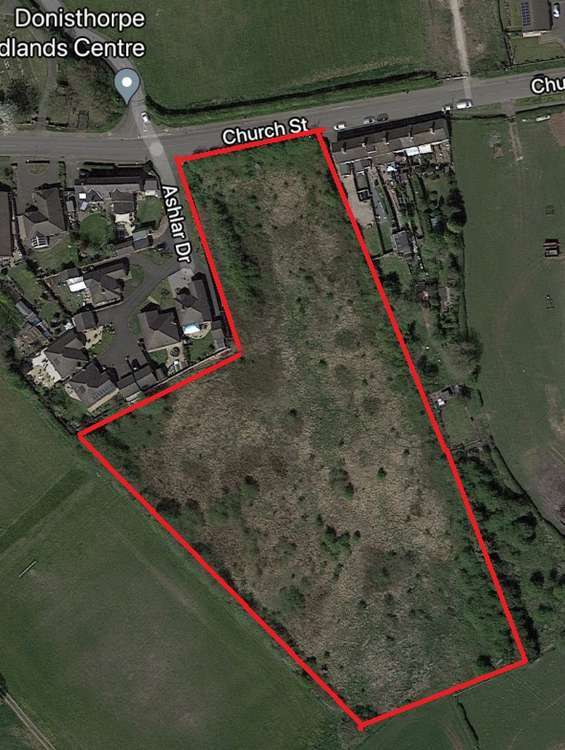 This is the overhead view of the land that no-one has claimed
Work has started for the local community on a patch of land in Donisthorpe that no-one has laid claim to.
In September, we told you about the land in Church Street which is planned to be turned into a community space.
Efforts were made to find out who the owner is - but so far all attempts have drawn a blank.
You can read that article HERE.
Now the Donisthorpe Community Interest Company are pressing ahead with plans to make the land available to locals.
Peter Gale, of the Donisthorpe company, said: "After all the paper chasing, setting up The Community Interest Company, collating ideas for the land, surveying and answer questions we finally started clearing the land so that it is fit for purpose.
"Countreeside Tree Cutting Services let us borrow a flail free of charge.
"Roger Lander was remotely in charge of the machine which is similar in size to a small car.
"The land was cleared of all brambles, weeds and thickets to create an open space.
"The land off Church Street, has not been this accessible for over 20 years.
"Our next aim is to use the services of a hedge layer so that the front boundary is tidied up, cut back and fit for purpose.
"We then hope to plough some of the land so it can be utilised as allotments, because in our Parish at the moment, there is a waiting list of 18 people.
"We hope to continue preserving the land for community activities such as a wildlife watching and a food forest."
Peter added that attempts to find out who actually owns the land have drawn a blank.
He said: "We spent months trying to trace the owners and are still looking.
"It doesn't belong to The Coal Board or charitable organisations around them.
"Nor to the Waterways or any individual.
"We will continue to look, but we are now in the process of preparing the land and consulting with local people on how they would like it used.
"Due to the waiting list in our Parish for allotments, a way forward might be to alleviate the pressure on the waiting list and giving people what they want."