Ashby Remembrance Sunday group puts plans in place to make improvements to November's Market Street Service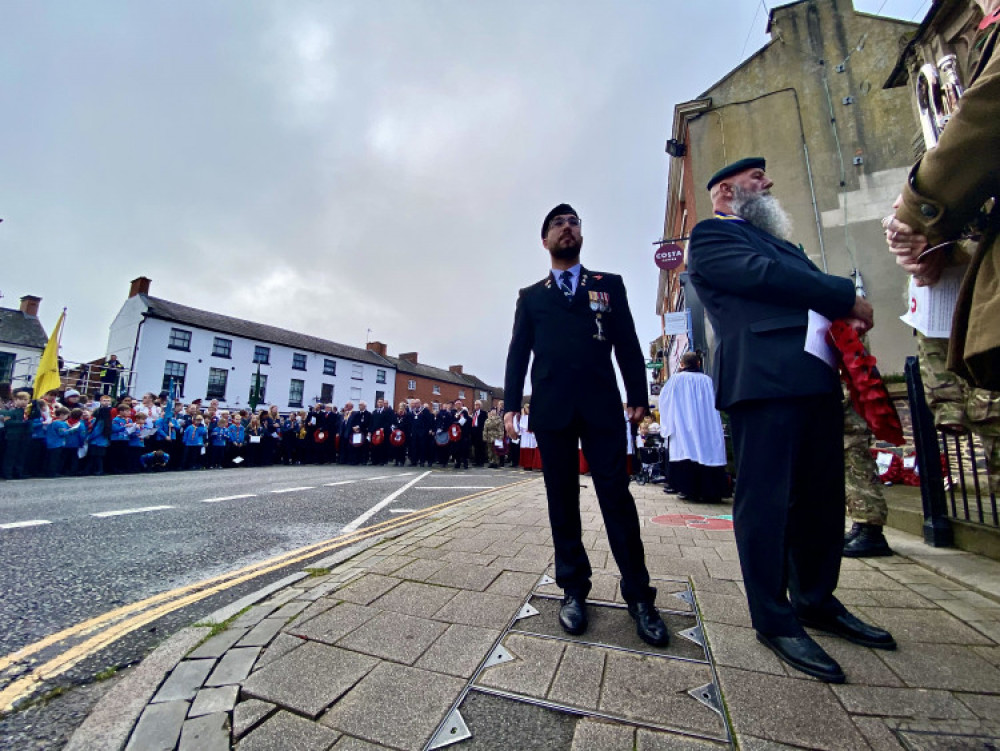 The service returned to Market Street in Ashby de la Zouch for the first time in three years. Photos: Ashby Nub News
Ashby de la Zouch Town Council has put a plan in place designed to iron out any problems experienced during the first Market Street Remembrance Service in three years last November.
Last month's meeting of the Ashby Remembrance Planning group discussed how the day had gone.
But despite some social media comments which were critical of the event, it was pointed out that Ashby's Service continues to grow, attracting thousands rather than hundreds, to the War Memorial.
Cllr Graham Allman confirmed later that Ashby Royal British Legion was prepared to boycott the event had it been held on the Bath Grounds, as it had been in 2021 due to Covid restrictions.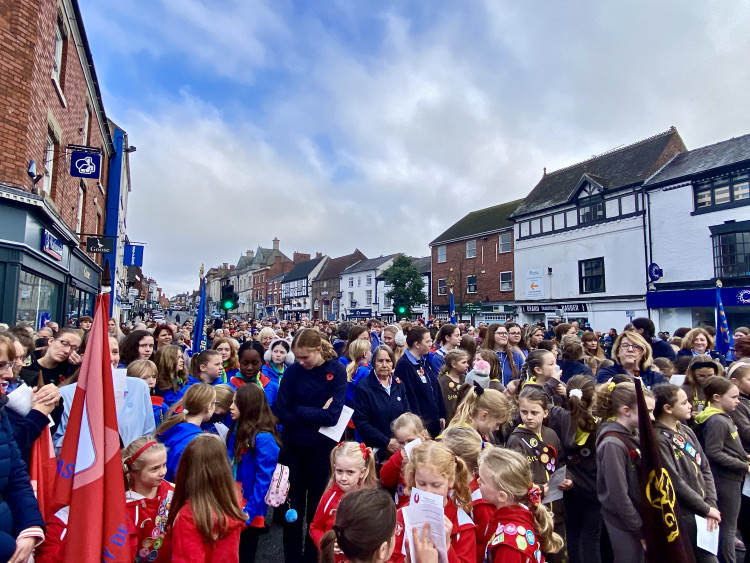 Large crowds lined Market Street in November
He also said he had taken criticism from people on the day who had been expecting a band to accompany the service.
Cllr Allman told Ashby Nub News: "The Royal British Legion - I am a long time member along with wearing my council hat - would have quite rightly embargoed the event had it been on Bath Grounds again, as we would been the only market town in country not to hold at their war memorial.
"It would have been a lack of respect to the fallen,
"Also, there was the lack of a band or drummer to march to.
"If cost was an issue I confirmed that I would pay for one.
"The Town Clerk also confirmed that there was budget for one as did the Royal British Legion.
"I felt the wrath of people at the War Memorial after the service had ended due to not having a band, with many assuming we had simply forgotten to book one."
The meeting heard that the council had made contact with a band in Warwickshire, and although initially very keen to come to Ashby - with the Town Council covering their incidental expenses - they withdrew their support at the last minute."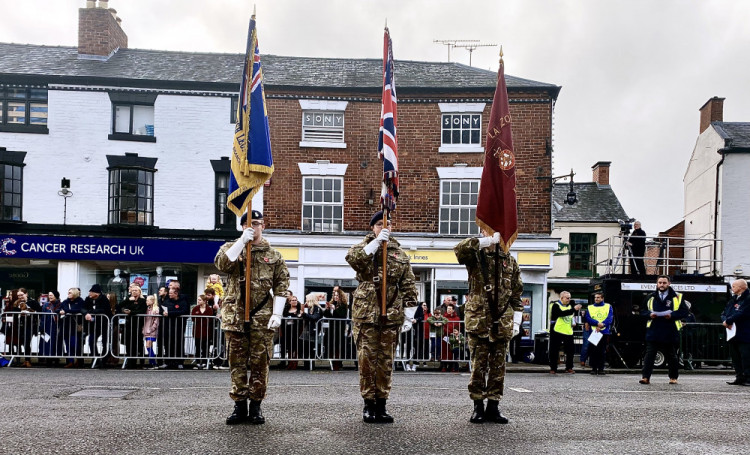 An agreed action plan for 2023 was put in place to:
• Investigate obtaining a private connection via NWLDC current Wi-Fi to try and prevent band-with problems;
• To ensure a joined-up approach a meeting will be scheduled one month prior to the event to run through the music and order of service;
• A fixed microphone will be included for the church choir and a roaming microphone addition to the fixed microphone for the member of the clergy leading the service;
• Additional speakers will be set up to stretch further up and down Market Street;
• Appropriate mood music to be played before and after the service and during any pauses/waiting time (to be discussed and agreed at the planning meeting above);
• Parking bay to be coned off as early as possible in the morning