Zumba Sessions Helping To Raise Funds For Ashby Ivanhoe FC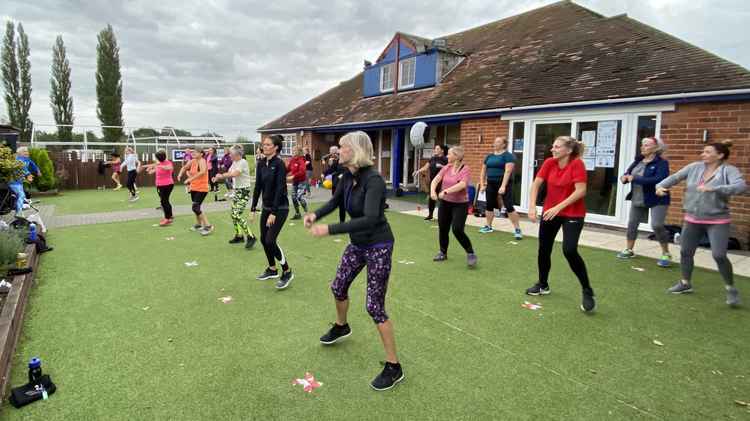 The Zumba session at Ashby Ivanhoe FC proved popular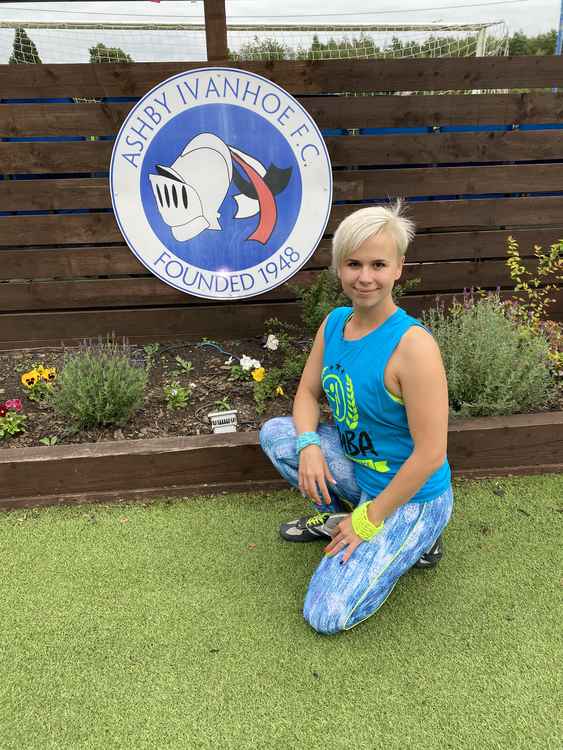 The session was organised by Blanka Harvey and more are planned
A Zumba session to help Ashby Ivanhoe FC raise funds towards saving their ground proved so popular that two more have been arranged.
Last month, 30 ladies took part in a session at Ivanhoe's NFU ground - with Covid-19 measures in place.
The event, run by Blanka Harvey was a success and raised impressive £600 for the club's 'Save our Ground' cause.
Now another is planned for October 30 along with a Christmas event on December 18th.
The October event has proved so popular that two sessions have had to be put on - 6pm until 6.45pm and 7.45pm until 8.30pm.
And the first session sold out in 20 minutes, After each session everyone is welcome to stay for pizza and fizz - all Covid-19 secure.
Organisers of the Christmas event are urging anyone interested to book early HERE Ashby Ivanhoe Zumba events.
Along with the fund raising was a raffle in which generous prizes were given by many local businesses - in this current climate the club say are immensely grateful for the support and help given by so many.
Ashby Ivanhoe were formed in 1948, but on June 1 this year, they were was reconstituted as a Community Interest Company Ashby Ivanhoe confirmed as Community Interest Club.
That means it is a member owned, not for profit business.
But the club needs to purchase the land before they can put their ambitious plans into action and are fundraising to make that happen Ashby Ivanhoe stage £1.3million fundraising campaign as part of bid to save ground
If you would like to help, no matter how small the donation, here is the link to donate Save Ashby Ivanhoe's ground.
Head to Ashby Ivanhoe FC for more information about the club, or visit them at the NFU Sports Ground, Lower Packington Road, Ashby de la Zouch, Leicestershire LE65 1TS.