What's On in Ashby this weekend? A new Venture Theatre play and a major athletics event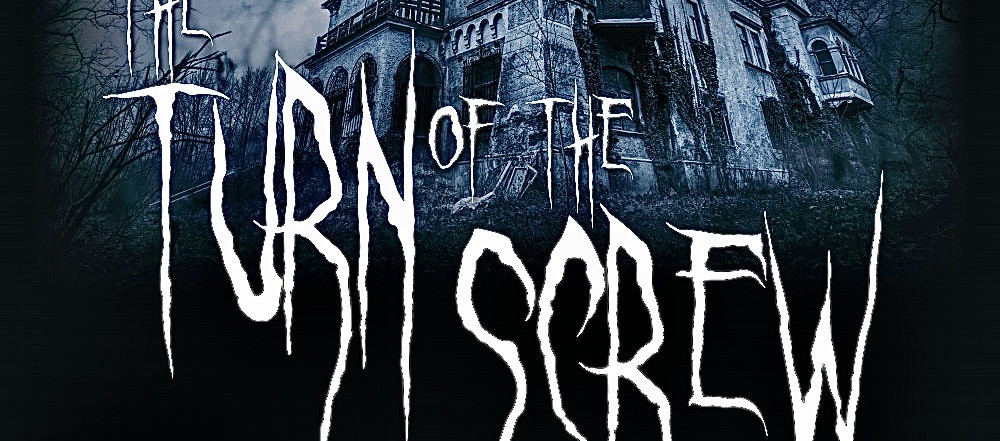 The Turn of the Screw begins its run at Ashby's Venture Theatre this week
This weekend's Ashby events cover a wide range of entertainment - hopefully there is something for everyone.
Don't forget, you can advertise your event for free at Ashby Nub News - and reach thousands of our readers in the process.
Whether it is a gig, a comedy night, a pub quiz or maybe your monthly society meeting, just fill in the form HERE and we will list it for you in our What's On section.
The Venture Theatre in Ashby begins its production of The Turn of the Screw - as performed by Ashby Dramatic Society.
It is a play adapted by Patrick Prior from the novel by Henry James.
The Turn of the Screw tells the tale of a young governess who agrees to look after two orphaned children in Bly, a seemingly idyllic country house.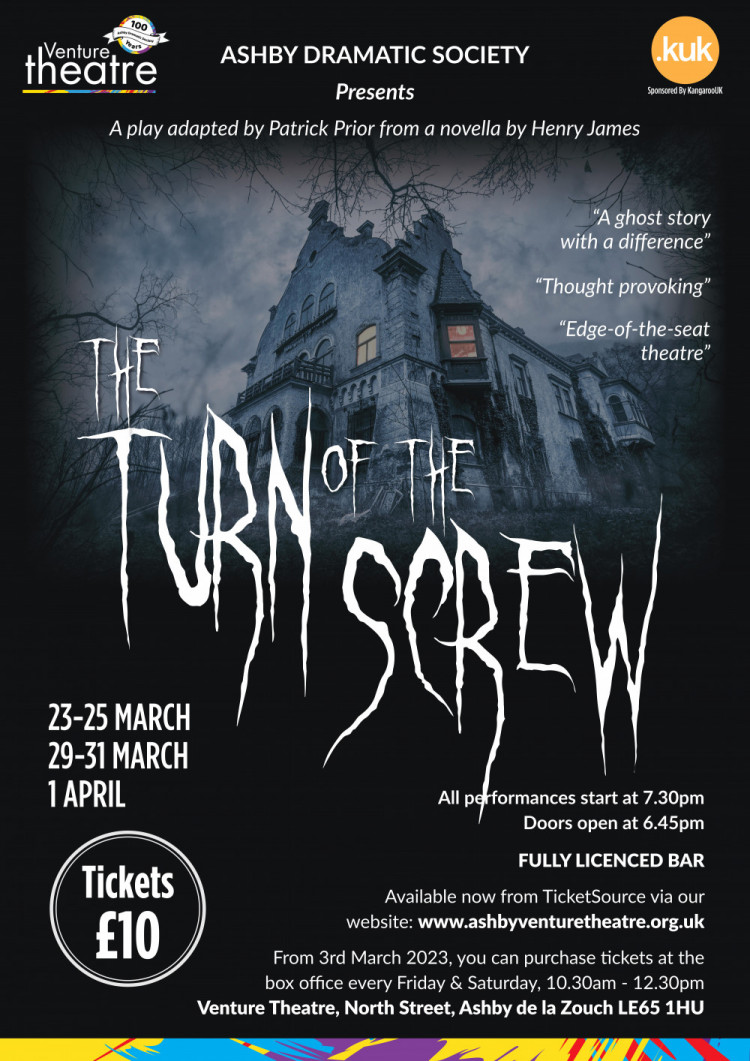 However, shortly after she arrives, she realises they are not alone.
There are others: the ghosts of Bly's troubled past.The governess will risk everything to keep the children safe, even if it means giving herself up to the 'others'.
The play runs from March 23 and you can find out exact dates and booking details HERE.
Sunday sees the return of the Aldi Ashby 20.
The prestigious 20 mile running event is seen as an ideal warm up for the London Marathon.
It returned in its recognisable form last year after a break due to the pandemic.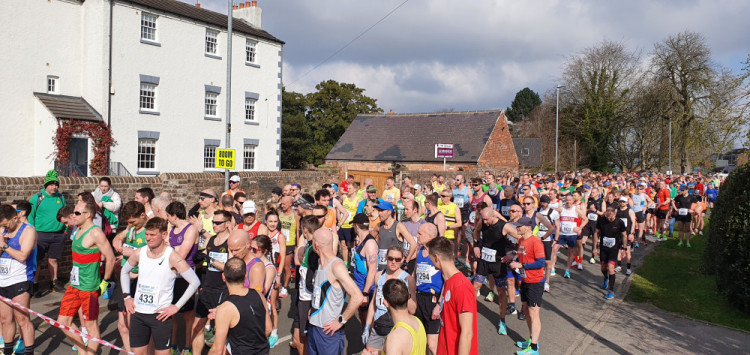 The Aldi Ashby 20 returns this Sunday
Up to 1,500 runners will be taking part in the Ivanhoe Runners-organised event.
Starting on Upper Packington Rd, at 10am, the day the clocks go forward, the runners head towards Heather via Packington and Swepstone.
Heading back towards Packington via Normanton Le Heath, they then head back to Ashby and finish at the Bath Grounds, after completing the Heather lap twice.
Locals are encouraged to come down to cheer the runners in at the Bath Grounds, where a children's race will also take place.
You can find more details HERE.
There is a charity quiz night at the Lyric Rooms on Friday night.
It is part two of the sell-out that took place last month.
The fun and entertaining night is in support of the Kids Village Charity.
You can find more details HERE.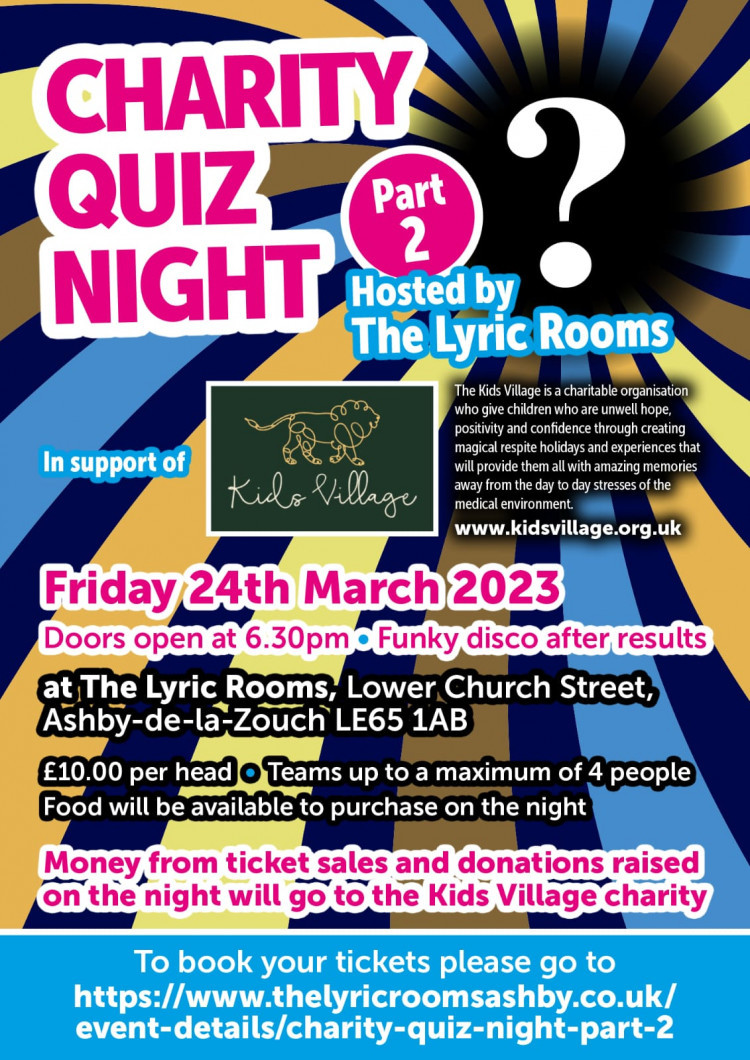 There is music at The White Hart on Saturday night when Rainer will be playing live.
The three piece band will be on from 9pm.
More details are HERE.
It is another busy weekend at Brew in Ashby town centre.
The Market Street venue has more pop-up food on Saturday.
Luca Loves Pizza will be serving up this weekend between 4-8pm.
More details are HERE.
Brew's Lazy Sunday Afternoon session is in its usual slot.
This week sees Bryan Brindley playing live.
You can find out more HERE.
Don't see your event here? Want to list it on our What's On page for FREE?
You can do so by clicking HERE, filling in the details and sending them to us.
We will do the rest.