Royal British Legion planning headstone and memorial service for unmarked grave of Rorke's Drift soldier John Smith in Ashby - 124 years after his death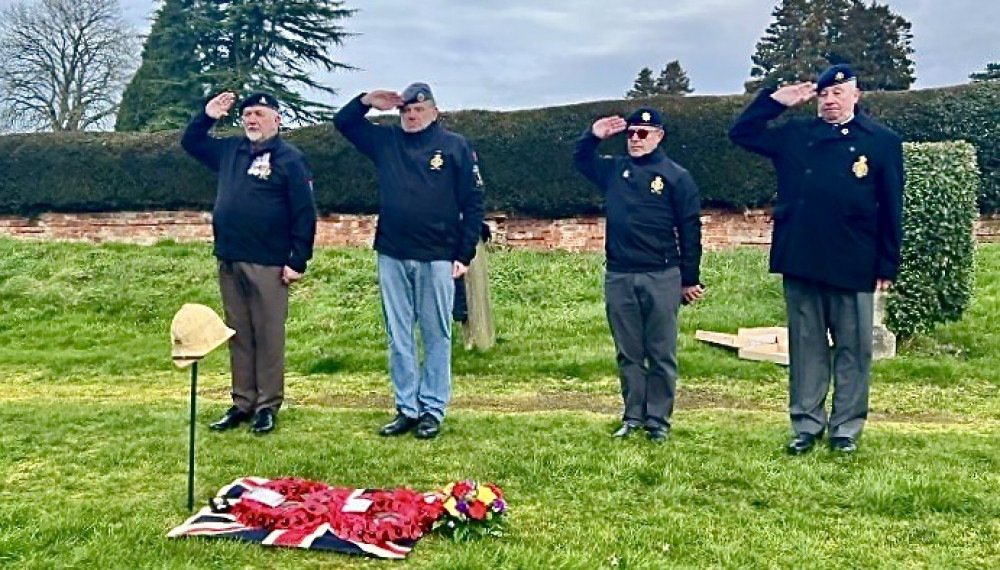 Royal British Legion members laid a wreath at John Smith's recently discovered grave. Photos: Whitwick Royal British Legion
The Royal British Legion wants to erect a headstone and hold a memorial service at the unmarked grave of a Rorke's Drift survivor in Ashby.
Members of Whitwick British Legion have put forward the plan for the final resting place of Private John Smith at Ashby Cemetery.
With the help of Ashby de la Zouch Town Council some of the British Legion members - John Unwin, Mark Brown, Bryan Hallam, Clive Ward and Garry Johnson - who has also helped with the project - went to lay a wreath at his grave.
John was part of the Rorke's Drift battle where he was wounded by a spear to the stomach.
It took place during the Anglo-Zulu War - and was made even more famous by the 1960s film, Zulu .
Ashby Town Council has known about the existence of the grave for more than a decade - and mentions it in its cemetery leaflet.
But Whitwick RBL now want it to be properly recognised in memory of John, who sadly took his own life in 1899 at at Heather Railway Station.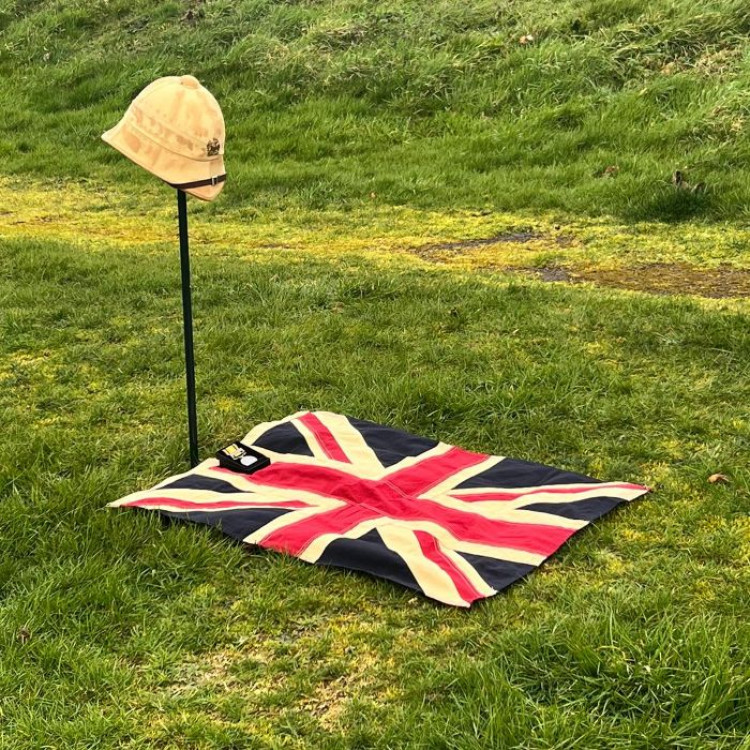 A Loughborough stonemason has offered to donate a headstone for the 2nd Battalion, 24th Regiment of Foot, serviceman.
Whitwick British Legion now have to go through the proper channels with Ashby Town Council to make it happen, but spokesperson said: "This is an amazing gesture and we can not thank the stonemason enough.
"Once we know a date for the completion of the headstone, we intend to put together a service at Ashby Cemetery in conjunction with the Ashby Branch and The Royal Welsh Regiment to finally give John the recognition he so rightly deserves and to mark his last resting place for future generations.
"John has lain in an unmarked grave for 124 years.
"We don't know if this was because the family had no money or because of the way he died.
"We imagine it was what we now call PTSD, 4,000 Zulus coming at you would do that we would imagine."
Whitwick RBL contacted English Rose Memorials in Loughborough, who agreed to donate a headstone for John.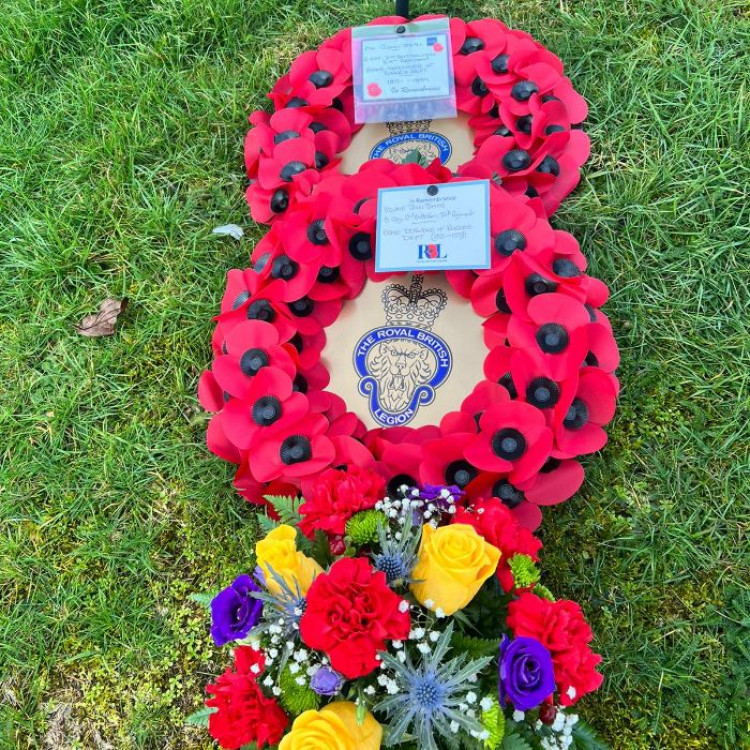 With the help of the Facebook Group and The Royal Welsh Regiment, Whitwick RBL member Mark Brown pieced together a biography of John, although it remains a mystery as to how or why he ended up in Ashby.
Records state that John was present at the defence of Rorke's Drift where he was wounded in action by 'an assegai contusion to the abdomen'.
He was granted good conduct pay of 1d [1/2p] per diem from the 14th April 1879.
Then he was sent to Pietermaritzburg hospital on the 8th July for treatment to a sprain, the result of an accident.
He was medically examined on the 6th August and recommended for a change of climate.
The book, The Rorke's Drift Men, by James Bancroft, says of John: "He possibly found it difficult to settle into civilian life, as less than eight months later he reenlisted for the 46th Brigade General Depot Duties, on 1 March 1881, and as 2333 Private Smith, he was sent to join the 2nd battalion, 97th (Royal West Kent) Regiment.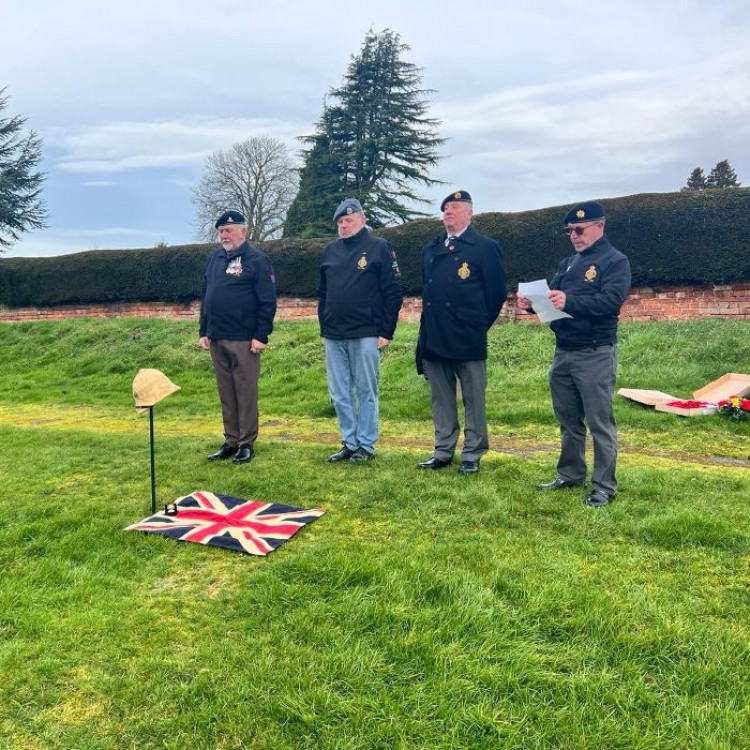 "Four days later he boarded a ship with his new regiment and was once again on his way to South Africa, where a Boer uprising was causing major problems for the British forces.
"He was on the march in Natal on 10 March 1881 when he was lifting something heavy and a hernia in his groin ruptured. He was admitted to hospital for treatment on 26 May, where he remained until 31 August, being re-admitted on 10 September 1881, for the same problem, remaining there until 6 October, at which point he was shipped back to Dublin and hospitalised on 21 March 1882.
"He was examined by a medical board on 8 June 1882, and declared unfit for further service due to an inguinal hernia. No further injuries other than those recorded when he joined the army were noted on his papers.
"John was discharged from the army in Dublin on 25 June 1882, with a pension of six pence a day, and his papers state that during his service with both regiments he had three entries in the Regimental defaulter's book, but had never been tried by court marshal.
"He gave his intended place of residence as Wigan, Lancashire. He was married to Heather, and he worked as a hawker.
"He committed suicide at Heather Railway Station at the age of 53. He was buried in an unmarked grave at Ashby-de-la-Zouch Cemetery on 11 July 1899 (cemetery 2, grave 763).
"The Leicester Chronicle for 15 July 1899 published the following: 'The Leicestershire coroner held an inquest on Saturday on a Rorke's Drift hero named John Smith, an army pensioner, who committed suicide under shocking circumstances.
"He first attempted suicide by cutting his throat. He was charged and bound over, but afterwards he lay down in front of a train and was shockingly mutilated.'"