Safer Nights campaign launches this weekend in bid to stamp out violence in Ashby town centre
By Ashby Nub News Reporter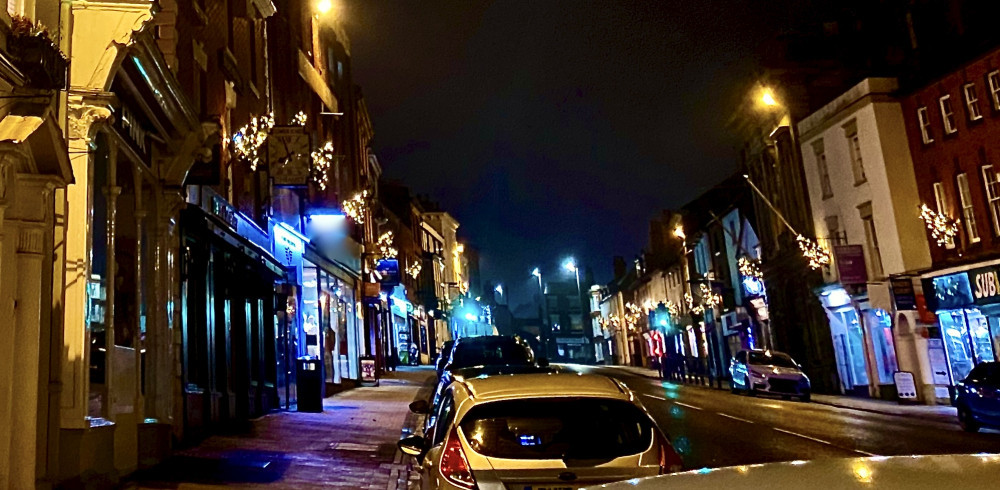 Ashby's night time problems are being addressed by the weekend initiative. Photo: Ashby Nub News
A new campaign to reduce violence and promote safer nights out in Ashby and North West Leicestershire is set to launch.
Ashby has been highlighted in particular as an area which has seen an increase in violent crime.
The Safer Nights launch event will take place this Saturday (November 26) in Market Street to raise awareness of the campaign.
During the event, passers-by will be handed free promotional items and invited to take photos in a branded selfie-frame.
Music, drug dogs and a knife arch will also be available on the night.
The initiative is led by the Safer North West Leicestershire Partnership and the Violence Reduction Network as part of their work to tackle violent crime in the town during nights out, particularly in males under the age of 25.
Pubs, clubs and taxi operators have signed up to the campaign's pledge to keep everyone safe on nights out with key messages on posters, bar materials and on the side of vehicles.
For anyone on a night out this Saturday, a discount will be available for pre-booking a taxi with the following operators:
Abbey Cars, Ashby – 01530 416060
A1 Cars, Ashby – 01530 413535
Gems Taxis, Whitwick – 01530 812123
Yellow Cars, Coalville – 01530 833800
The campaign encourages people to pre-book taxis to avoid hanging around outside of venues when they close, and offences are more likely to take place.
Safer Nights will also remind party goers to look out for friends and how to report suspicious behaviour.
Councillor Andrew Woodman, Chair of the Safer North West Leicestershire Partnership, said: "We've noticed an increase in violent crime in the night-time economy in Ashby, particularly among younger males.
"Safer Nights aims to reinforce positive messages around nights out and how to look out for one another if you spot something suspicious.
"As we head into the festive period, I hope that this campaign will remind us all of our responsibility to have a safer night out and what we can do as bystanders to prevent violent behaviour."
Leicestershire Police has released the Ashby crime figures for September.
They are:
• Violence and sexual offences: 67
• Shoplifting: 13
• Vehicle crime: 13
• Public order: 11