Ashby hit by road closures due to flooding as main routes and nearby villages affected by heavy overnight rain
By Ashby Nub News Reporter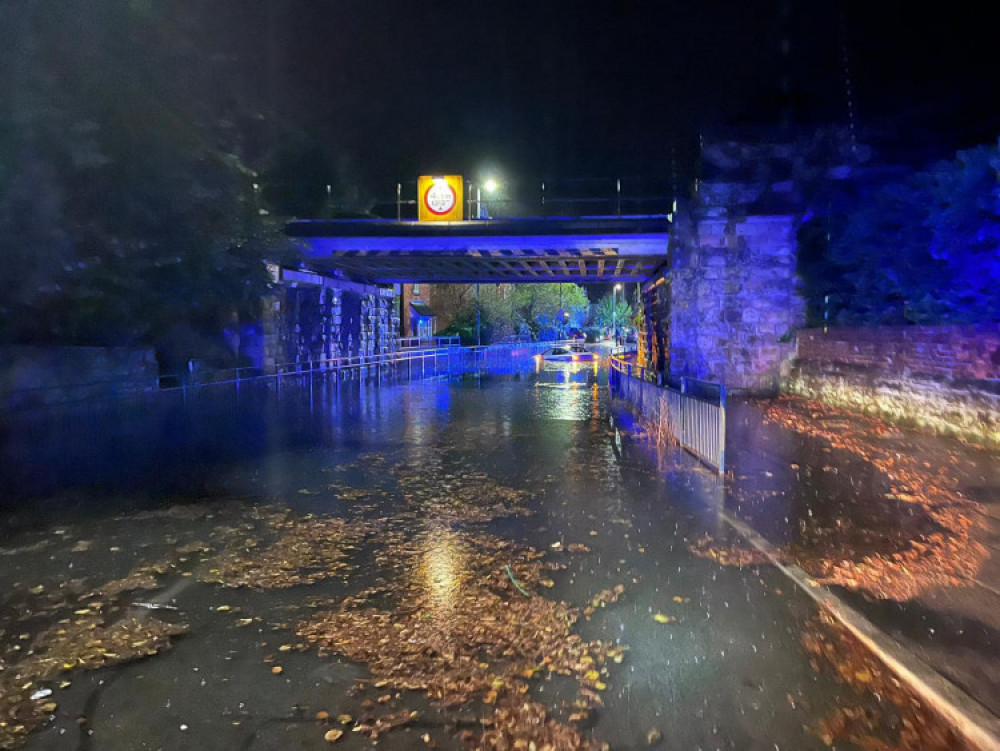 Tamworth Road under the railway bridge was flooded early on Monday morning - with a car trapped by the deep water. Photo: Ashby Fire Station
Heavy overnight rain has caused traffic problems in Ashby on Monday morning - with police issuing a series of warnings to drivers.
Tamworth Road was closed due to flooding and a car was trapped under the railway bridge in the rising water.
That, in turn was causing congestion in the Avenue Road and Lower Packington Road area of Ashby.
The road was opened up to traffic again shortly before noon.
Leicestershire Police also said that the A511 route between Ashby and Coalville was closed to traffic due to flooding.
The area around the Tesco junction with Nottingham Road had been affected but that area was cleared by 9am.
Traffic flow in Ashby was already affected by Market Street and Brook Street already being closed for the Statutes fair.
Diversions and road closures were place for that reason.
Roads were also closed off in Packington with reports of vehicles being abandoned due to flood waters.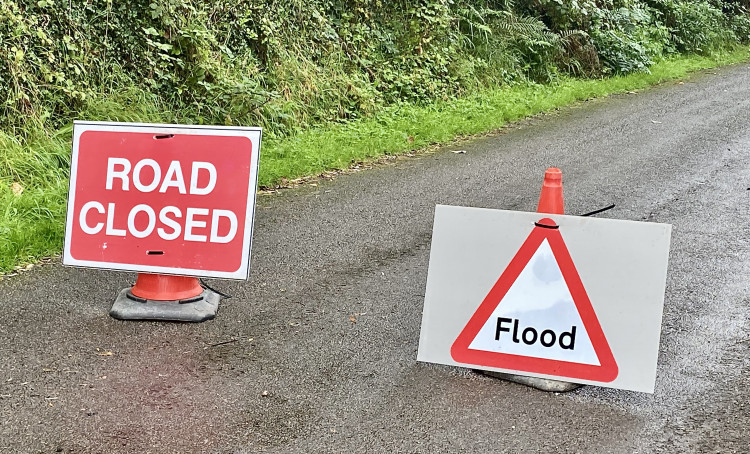 Some homes reportedly had water coming in to their properties.
A social media post from the Bull and Lion pub said: "For anyone in the village who has been affected by the flooding, if you need somewhere warm and dry to get a bit of respite with a cup of tea or coffee and a sandwich, pop down to the pub, free of charge, it's the least we can do."
Leicestershire Police posted a number of updates for drivers on Monday.
They said: "Please be aware we are receiving multiple reports of flooding in the North-West Leicestershire area. Please drive according to the conditions and do not drive into flood water.
"A511, Hoo Ash roundabout, Ashby De La Zouch. Please avoid the area due to heavy flooding. There are currently no diversion routes.
"Please be aware of flooding around the A511 Ashby-De-La-Zouch area. Please find alternative routes and plan your journey. Updates to follow.
"The roads currently closed are as follows; A511 by Hoo Ash island, Flagstaff Island, Moorlands and Corkscrew Lane."