New Ashby de la Zouch Mayor is named at Town Council's annual meeting
By Ashby Nub News Reporter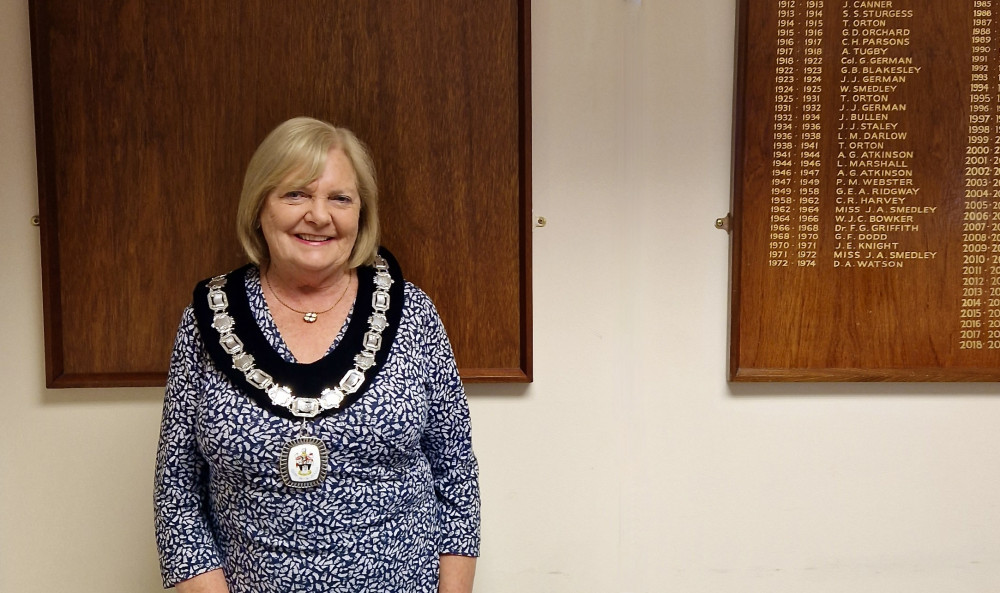 Cllr Avril Wilson. Photo: Ashby de la Zouch Town Council
Councillor Avril Wilson has been named as new Mayor of Ashby de la Zouch.
The announcement was made as Ashby de la Zouch Town Council - with a new look following the local elections earlier this month - gathered for its annual meeting on Monday evening.
Cllr Wilson's tenure as the Town Mayor will last 12 months, ending on Monday, May 20, 2024.
The Mayor can often be seen in and around the town opening events and acting as an ambassador to the town.
Cllr Wilson said: "Born in Birmingham, I attended Bournville School, and I moved to Ashby de la Zouch over 40 years ago.
"My three children have grown up and were educated here.
"I worked for Social Services for 30 years in the management of residential homes, mostly for older adults.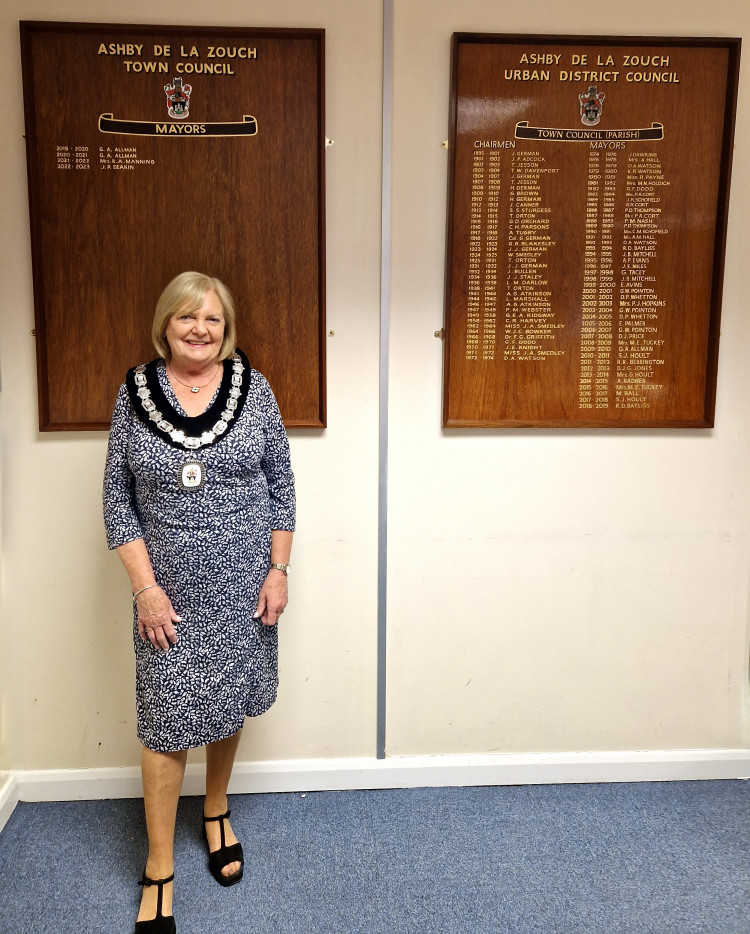 Cllr Wilson will be Mayor of Ashby de la Zouch for 12 months. Photo: Ashby de la Zouch Town Council
"Continuing professional development I achieved NVQ4, Registered Manager and NVQ assessor.
"I have always been involved in Ashby town, supporting local businesses, retailers and civic life - currently I am a committee member for Ashby U3A.
"I will support and promote Ashby and undertake my civic duties as Mayor to the best of my abilities."
Cllr Wilson was elected to the Town Council 16 months ago, as Labour candidates won the election to fill two vacant Holywell Ward seats.
She retained her seat in the council elections held on May 4 when three Labour candidates were elected in Holywell Ward.
If you would like to book the Mayor to attend an event or an opening, you contact the council office on 01530 416961 Monday to Friday 8.30am -1.00pm