'Manhole cover explosion' in Ashby town centre stuns Market Street as electrics chamber is pinpointed as source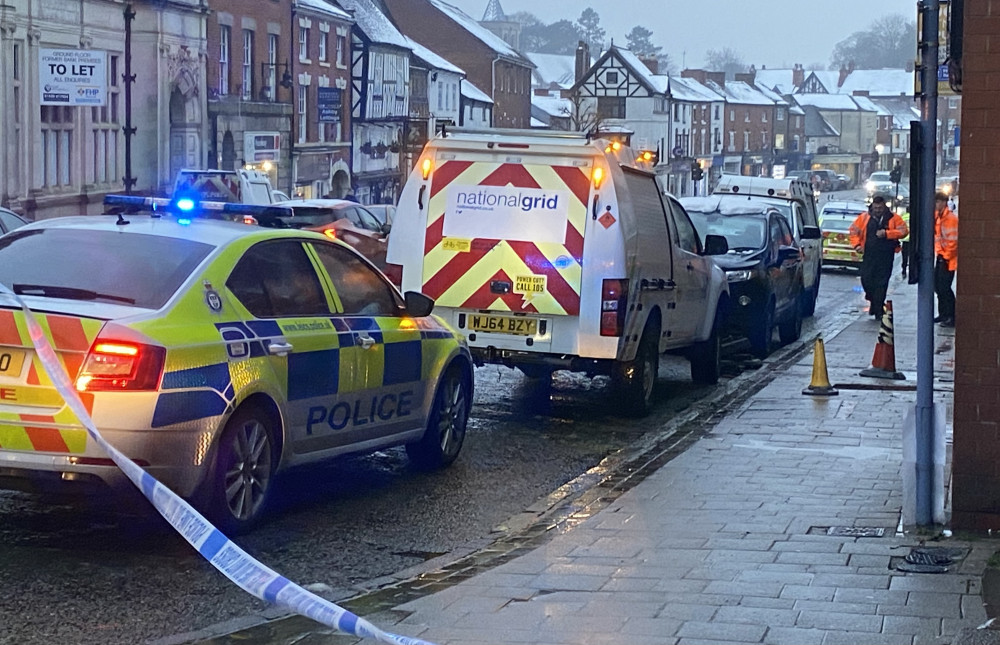 Police, fire, gas and electrical services were on the scene shortly after the explosion. All photos: Ashby Nub News
An explosion shocked pedestrians in Ashby town centre this afternoon.
The incident happened at around 4pm in Market Street - but fortunately, no-one was injured.
However, it caused several shops to lose power along with the traffic lights at the two pelican crossings.
Leicestershire Fire & Rescue Service told Ashby Nub News that the source was an electrics chamber.
Police and fire services attended the scene following the explosion.
A spokesperson for Leicestershire Police told Ashby Nub News: "We received a report that a manhole cover had exploded in Market Street shortly after 4pm.
"No injuries have been reported."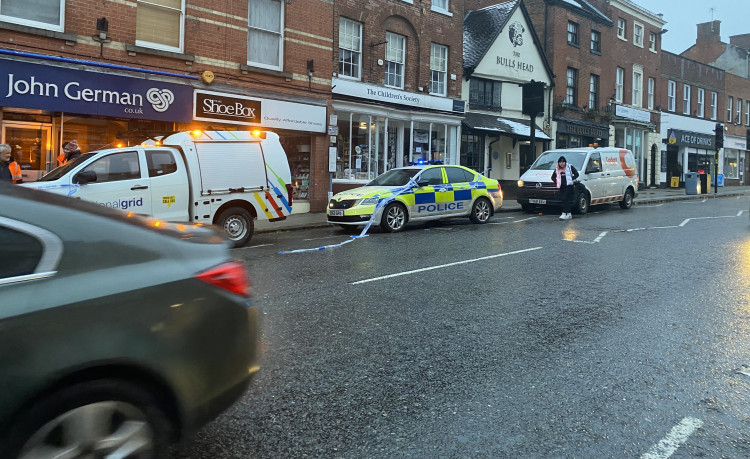 A spokesperson for Leicestershire Fire and Rescue added: "We had a couple of calls following the explosion from a manhole cover.
"It looked like the explosion was from an electricity access chamber.
"Traffic management was put in place.
"A cordon was put in place and Cadent Gas were there to monitor the area for potential gas leaks.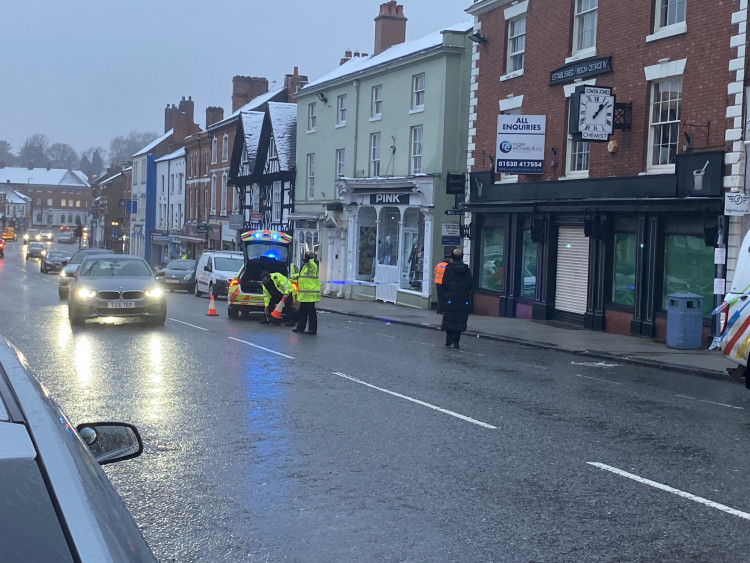 "The electricity board were also there because they needed to isolate the electrics.
"They will remain in place to try and repair what's happened."
Ashby de la Zouch Town Council posted a message on social media which said: "We are aware of an explosion on Market Street and the Fire Brigade are on scene."
One person said on the Town Council's Facebook page: "Frightened the life out of us, i thought it was a car bomb going off."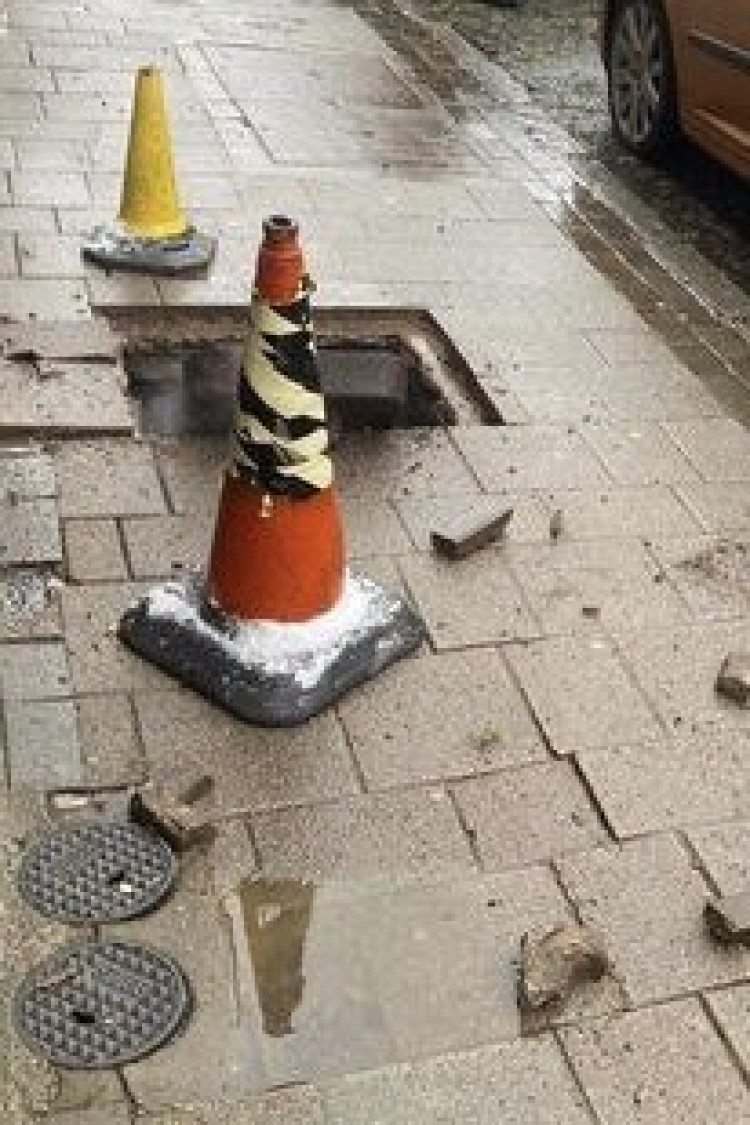 Photo: Ashby de la Zouch Town Council
Another commented: "The pavement appears to have exploded."
Another added: "It appears to be a failure of an underground electrical link box.
"Understandably distressing but very unlikely to be anything sinister or deliberate."