Ashby MP claims he was offered 'whatever he wanted' to keep quiet by 10 Downing Street representative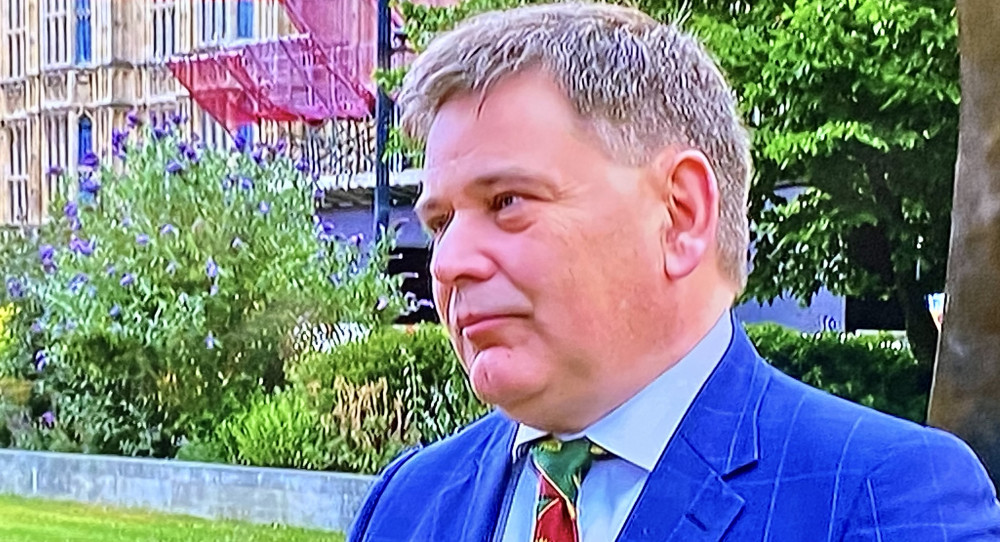 Ashby de la Zouch MP Andrew Bridgen. Photo: BBC
Ashby MP Andrew Bridgen claims he was made 'an offer for his silence' last year by No10 Downing Street.
Mr Bridgen made the allegation in an online interview with Children's Health Defense.
He says he was approached in January, 2022, which was at a time when he was calling for the then Prime Minister Boris Johnson to step down.
Questioned on whether he was offered money to keep quiet, Mr Bridgen alleged: "Whether it was money? I was yes."
"A year ago, in January - last January. Yes, I was approached by a representative - a very senior representative of No10.
"And then I was offered: 'What do you want to back off? Tell us what you want'.
"I said: 'Boris Johnson's resignation, that would be a good start'.
"And then we didn't talk any more, but I was offered whatever I wanted. To toe the line.
"Then nothing, it was appalling.
"You don't have to protect the truth, it's like a lion, all you have to do is set it free.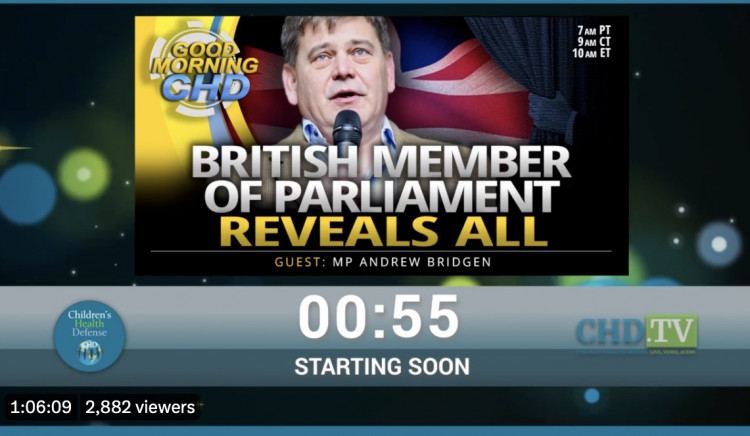 "I'm hoping we can have a jolly good clear out here for people who probably shouldn't be in Parliament.
"There is going to be a great reset, I think it could be a great reset for the better."
Ashby Nub News has contacted No10 for comment on Mr Bridgen's claims.
He also speaks about Covid vaccines in the interview, which can be heard in full HERE.
The MP is currently an Independent after being suspended by the Conservative Party for comments made about Covid vaccines and the Holocaust.
He added: "The data is out there. You know, the countries that have had the most vaccines have got the highest excess death rates.
"They've also got the biggest impact on fertility as well, which is equally worrying.
"So the vaccine has not only killed people, they've prevented people being born.
"And, and that's appalling as well. Somebody asked me why, you know, this thing with the vaccines not being safe and the trials not been done, why have they done it?
"And I said: 'I can't put myself in the mind of someone who is capable of that much evil'.
"I have spoken in Parliament and raised concerns of the call for an immediate debate on the World Health Organisation's pandemic response Treaty, which is for me, absolutely a nightmare.
"So the discredited World Health Organisation, they've now got a treaty they're sitting on governments, countries around the world where they want us to sign over powers from our parliament, to the WHO to so they can call a pandemic.
"They'll have powers to enforce lockdowns, tell our police to enforce vaccine mandates to detain those who who resist.
"It's a dystopian future."