Ashby's Bee Farmer is going from strength to strength - and passing on his know how to those who want to follow his footsteps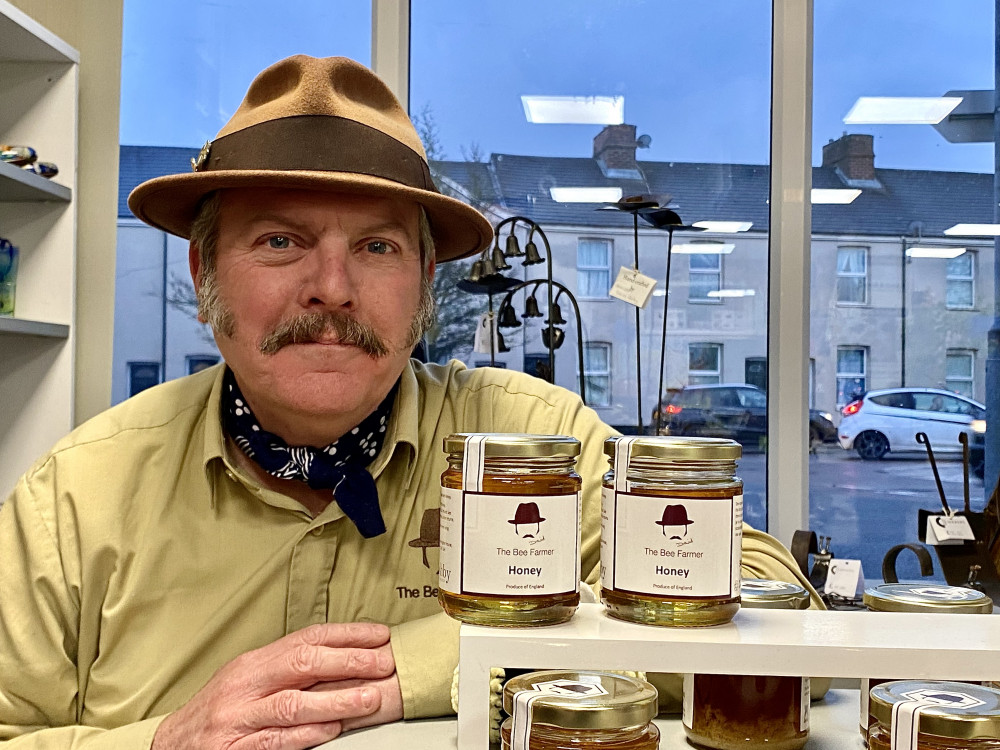 David McDowell - otherwise known as Ashby's Bee Farmer pictured before his talk at the offices of Coalville CAN. All photos: Ashby Nub News
David McDowell - otherwise known as Ashby's Bee Farmer - says he emerged strongly from the Covid years and has just started a course about the business of selling honey for a living.
The Bee Farmer's product can be found on sale in Ashby - among other places.
But now he says his day to day honey farming has returned to normal following months of lockdown during 2020 and 2021.
David told Ashby Nub News: "Things are going well, there are three strands, we do training, sell honey and colony visits where people can come in the summer.
"Honey sales are still buoyant, a lot of it's sold locally and people are buying it.
"I do a lot of social media now to try and point people in the right direction.
"But I sell at the Town Hall in Ashby and North's - which was my first outlet 10 years ago.
"We'll be having a shindig about that I imagine."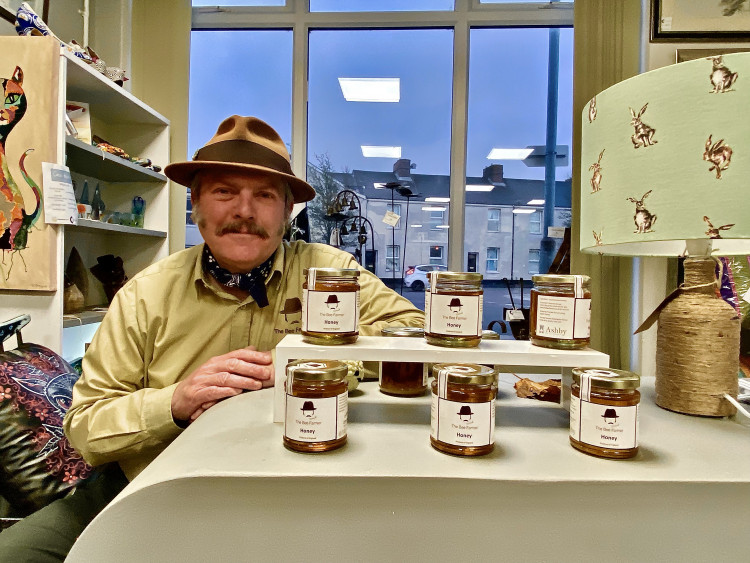 David says he came through the Covid hiatus at a time when his business could have been hit hard.
He added: "Covid was okay for me, we took advantage of the Government bounceback to keep us going.
"All of our training stopped instantly, and all of the visits stopped except for the little window we got which everyone came out for.
"But there was a huge rise in the amount of honey being bought, they couldn't always get to the supermarkets and they wanted it for their throats as a medicinal benefit.
"That bounce up hasn't gone down again, it peaked and stayed up.
"But during that time, it meant the bees got really well looked after.
"We've also been trying to support local events - but now we do online training as well, which of course came out of Covid."
David also gives talks locally - and he explained how he is passing on his expertise to people who want get into bee farming - but know little about the business side of it.
He added: "Last month we also launched 'Business of Bee Farming' which means you can learn how to be a bee farmer.
"There's a lot of people who are in the transition of being an amateur and and professional, they haven't got any training in business or maketing.
"But my message is that if you keep bees well, you'll get honey, and if you do, then someone will want to buy it off you.
"Pretty soon, you're being drawn into the business of bee farming.
"I can tell you all the things you need to know."