Ashby Co-op offers safe and secure cash withdrawals with new ATM machine at its Derby Road store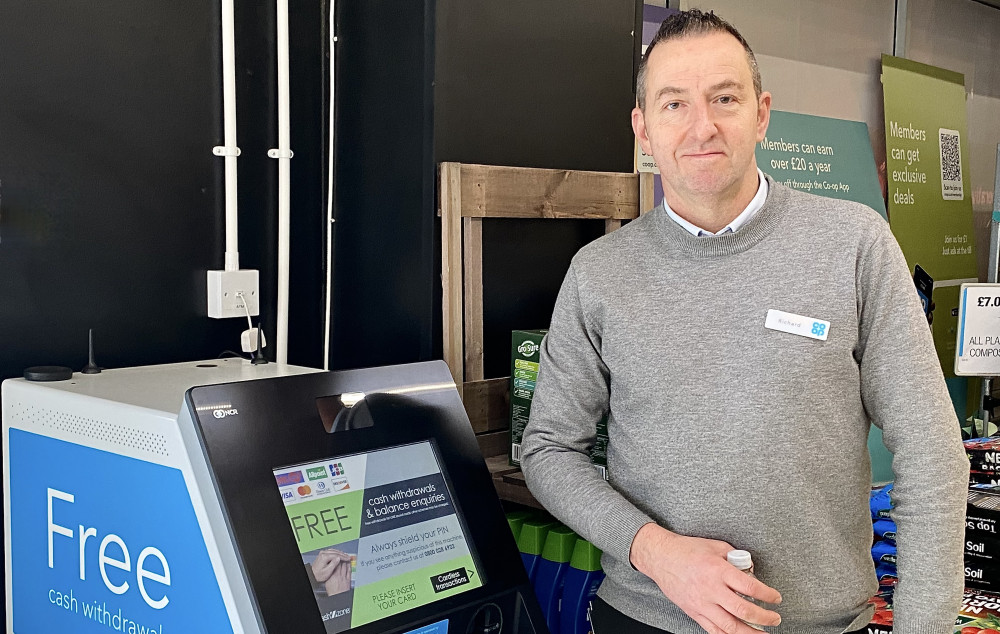 Ashby Co-op store manager Richard Walton with the new in-store cash machine. Photos: Ashby Nub News
Ashby's Derby Road Co-op has installed a free in-store cash machine - with a view to giving customers more security when withdrawing money.
The machine was brought in last week and the Co-op says the idea is to give people - particularly those who are vulnerable - a safe place away from the open, where they use their bank card.
The Ashby store's manager, Richard Walton explained the thinking behind offering the service.
He said: "It's something we've been trying to get into the store for a number of years.
"Eventually, the Co-op said there was an opportunity to get these machines into stores, and we were one of the one that were considered.
"We had the space and were able to do it."
Richard also said there is a pressing need for the service with the close of three banks in Ashby over the past few months.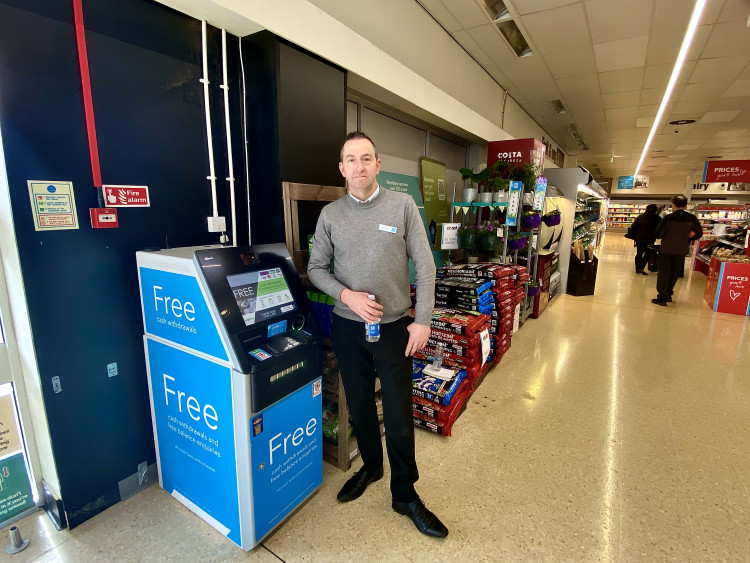 He added: "More importantly, with the loss of those banks, it was a no brainer to get one in to the Ashby store.
"We are now offering it to the community to use in a safe environment.
"It went live about seven days ago and we want to raise the awareness of it being available.
"Also, if anyone is vulnerable, this is ideal and a safe environment.
"It's covered by cameras, there will also be members of staff around and it's good for the older generation.
"We're open Monday to Saturday from 7am-10pm."