Ashby Town Council launches bid to find a marching band in time for November's Remembrance Day Service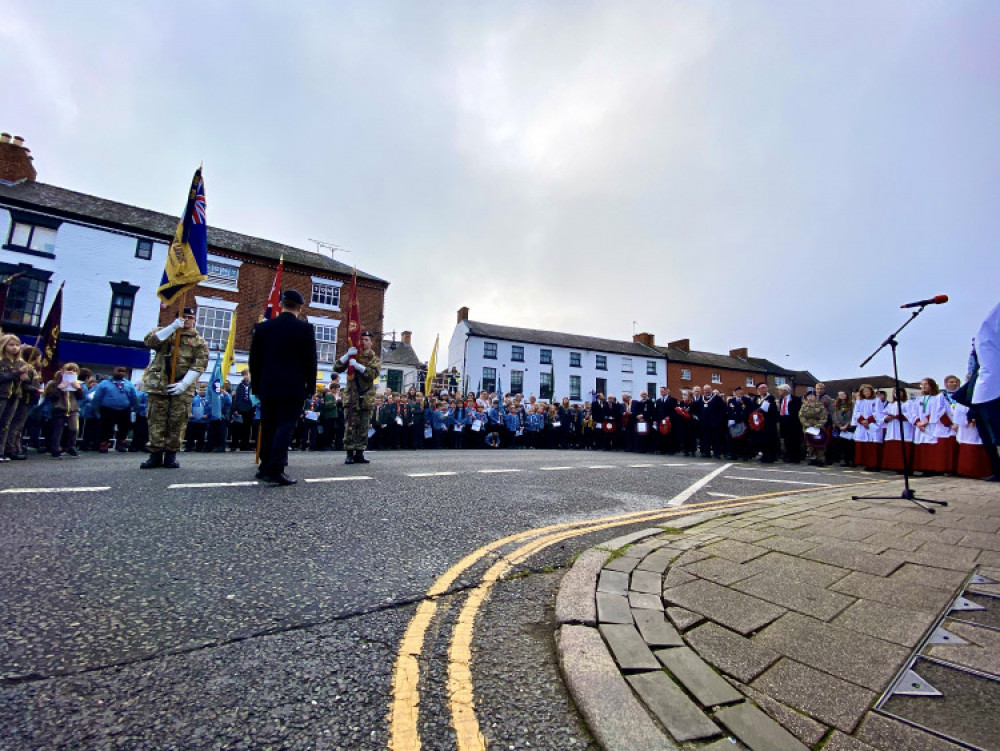 The Remembrance Day Service returned to Ashby's Market Street last year, but there was no marching band. Photo: Ashby Nub News
Ashby de la Zouch Town Council is searching for a marching band for this year's Remembrance Day Parade.
Last year, the November service returned to Market Street - but there was no band as part of the commemoration.
A social media post by the council reads: "As the Donisthorpe Reunion Band have now retired we are looking for a marching band for our Remembrance Day Parade.
"We have previously contacted over 30 bands across the UK without any luck in securing a new band.
"If you are interested in forming a new band or have any contacts who could help please do let us know."
December's Events and Tourism committee raised the matter.
The minutes from the meeting say: "The group recognise that it was disappointing not to have a band at the front of the march for the first time as the Donisthorpe reunion band has now finally retired after many years of sterling service.
"Despite repeated efforts by members of the group over the last few years, we have not been able to secure the services of replacement band.
"Unfortunately, any band worth its salt is already committed to Remembrance Day services elsewhere."