Ashby MP is among three to break ranks and call on Prime Minister Liz Truss to resign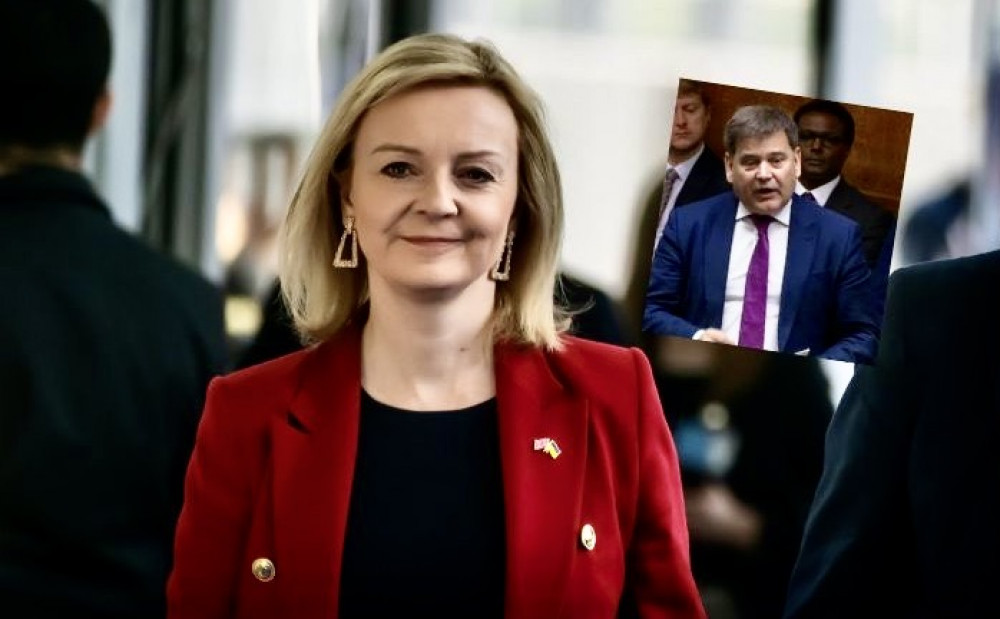 Andrew Bridgen has publicly called for Liz Truss to resign. Photos: Dreamstime/Andrewbridgen.com
Ashby MP Andrew Bridgen has predicted 'more fireworks' in Parliament this week - as he became one of three MPs to break rank and publicly urge Prime Minister Liz Truss to resign.
The call comes less than less than two months since taking over from Boris Johnson - who Bridgen also fiercely opposed before the ex-Prime Minister's resignation.
Bridgen and Jamie Wallis, MP for Bridgend, today (Sunday) became the latest Conservative backbenchers to go public with their calls for the Prime Minister to resign.
Crispin Blunt, the Conservative MP for Reigate, made up the trio.
The MP for North West Leicestershire supported Rishi Sunak's leadership campaign during the summer.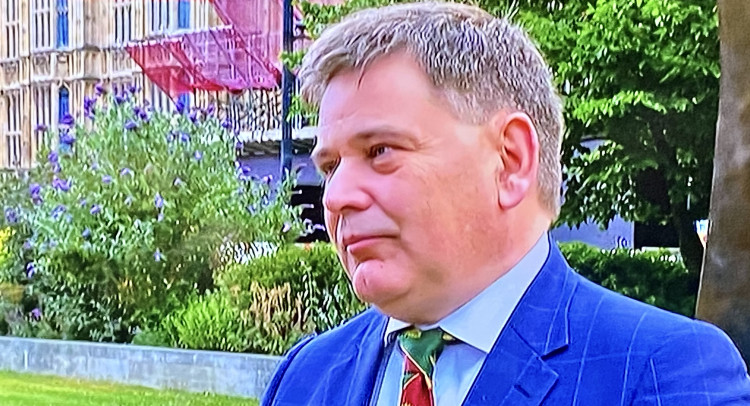 Ashby MP Andrew Bridgen. Image: BBC Breakfast
He told The Daily Telegraph: "We cannot carry on like this. Our country, its people and our party deserve better."
Over the weekend, Bridgen hinted as much when he told the BBC he thought there would "be a challenge to Truss in the next few weeks".
He added: "Dissatisfaction is so high in the parliamentary party.
"Removing Kwasi Kwarteng when he implemented the policies she asked him to do won't engender loyalty to her."
Wallis took to Twitter to share a letter sent to the Prime Minister.
But Bridgen also strongly criticised the Prime Minister in a column for the American website The Pavlovic Today.
He said: "Liz Truss successfully appealed to the Conservative Party membership to defeat Rishi Sunak in the competition to lead the Party and the country in a bruising leadership election this summer.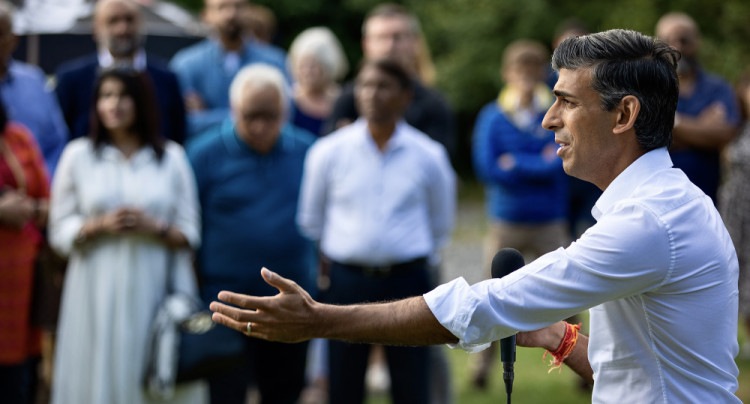 Bridgen supported Rishi Sunak during this year's Tory Party leadership battle. Photo: Rishi Sunak's media team
"Sunak predicted a run on the pound and destabilisation of the markets if Truss cut taxes in the face of the current international inflation spike publicly at those leadership hustings.
"However, the majority of my Party's wider membership liked what she was selling.
"There is another saying that telling people the truth won't go unpunished for long, and Rishi Sunak was certainly punished at the leadership vote for telling it like it is.
"The fact that President Biden has joined the pile-on of Liz Truss will do nothing but hasten her fast-approaching departure from Number 10 and make her the shortest serving UK PM in history.
"Who will replace her? That's still up in the air, but I would bet our Party won't be allowing the membership another vote on it.
"As history certainly also shows in Joe Biden's crystal ball, Conservative party members' vote can be bought by the fool's gold of promises of unfunded tax cuts at a time of high inflation.
"Of the alternatives within the Conservative Party to replace Truss, some still believe that Boris Johnson could make a return.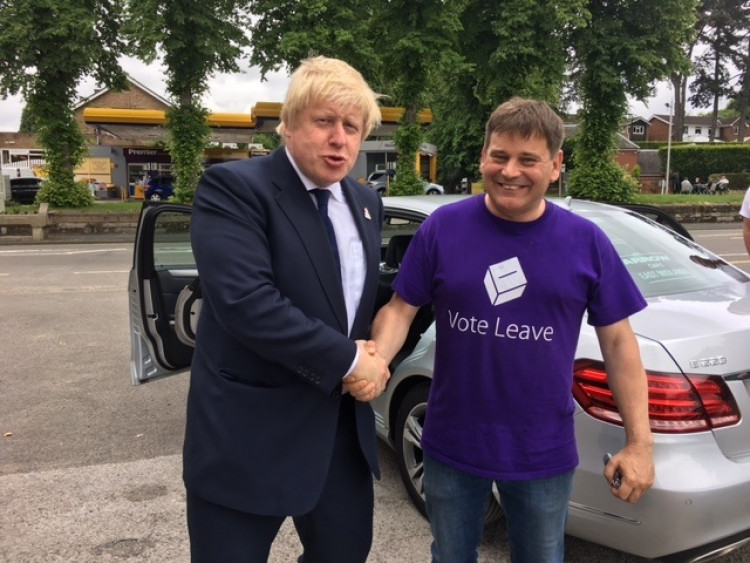 He also believes a return to No10 for Boris Johnson is unlikely. Photo: Andrew Bridgen
"Surely, his unstinting support and endorsement of Liz Truss and her policies during the recent election of his successor automatically rules him out.
"Liz has sunk her own leadership and her predecessor's potential come back at the same time, all in record time.
"Beleaguered Liz Truss has now run out of friends—she only ever had the support of a third of the elected MPs.
"We should expect more fireworks in Parliament this week.
"Unless this is resolved quickly, we are heading for a General Election.
"The big winner of all this could be Captain Hindsight (Sir Keir Starmer) himself."