VIDEO: Ashby MP Andrew Bridgen breaks his silence after being suspended by Conservative Party over 'Holocaust' tweet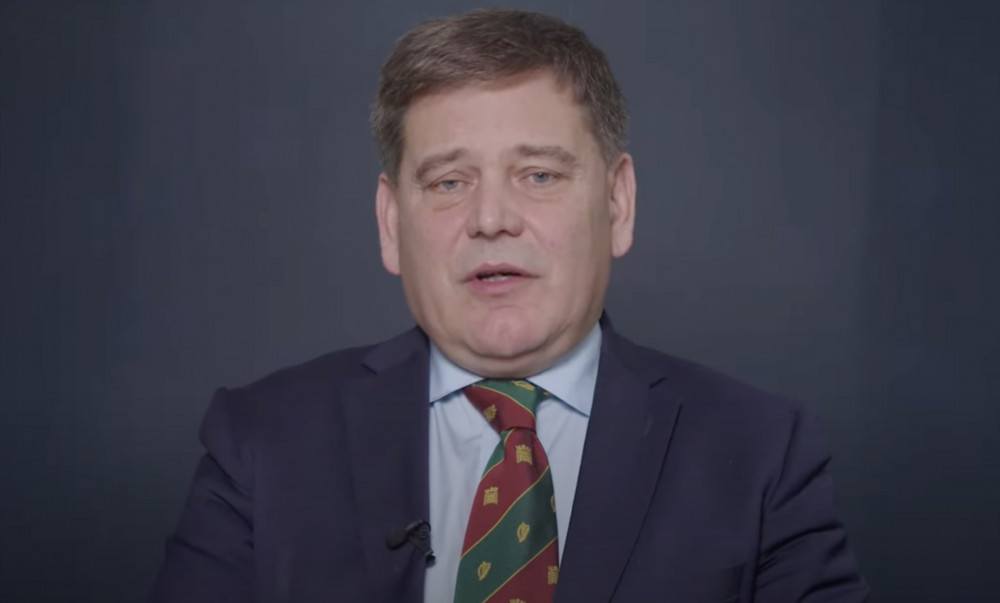 Ashby MP Andrew Bridgen. Image: You Tube
Ashby MP Andrew Bridgen has issued a response after being suspended by the Conservative Party for comments made about Covid vaccines and the Holocaust.
In a video released this afternoon (Thursday) Mr Bridgen says he was not being racist or anti-Semitic - but has apologised for any offence caused by a tweet which has since been deleted.
The MP for North West Leicestershire MP also says he is threatening legal action against anyone who suggested he was being racist.
He also says the issue highlights the 'current state of our democracy' and the 'right to free speech'.
But he added that he has had support for his comments and that the media interest around his suspension will raise the issue's profile.
On the video, which you can view below, Mr Bridgen says: "I'm disappointed at the chief hip Simon Hart, with the support of the Prime Minister, has chosen to suspend me as a member of the Conservative Parliamentary party.
"My tweet of 11th of January was in no way anti-Semitic, indeed it alluded to the Holocaust being the most heinous crime against humanity, in living memory.
"Of course, if anyone is genuinely offended by my use of such imagery, then I apologise for any offence caused.
"I wholeheartedly refute any suggestions that I am racist, and currently I'm speaking to a legal team that will commence action against those who led the calls, suggesting that I am.
"Indeed the Israeli doctor I quoted in my tweet, has stated that there was nothing at all anti-Semitic about the statement .
"The fact that I have been suspended over this matter says much about the current state of our democracy, the right to free speech and the apparent suspension of the scientific method of analysis of medicines being administered to billions of people as I've consistently maintained.
"They're very reasonable questions to be asked about the safety and effectiveness of the experimental mRNA vaccines and the risks and benefits of these treatments .
"There are reasonable questions to ask the Government that is considering extending the use of these experimental vaccines to children as young as six months of age, they are babies.
"There are reasonable questions about the side-effects of mRNA vaccines, especially when we know categorically that the current risk of harm to most of the population, and especially young people from COVID-19 is minuscule.
"We have a Government who indemnifies vaccine manufacturers from claims against the harms caused by their products, and the Government who it appears actively look to remove MPs who raise questions about those harms.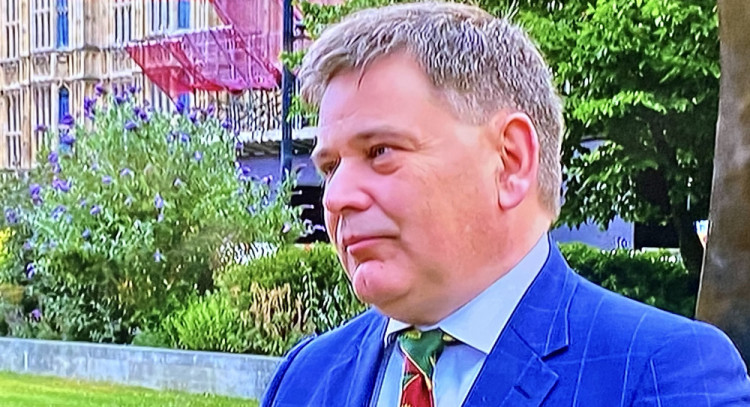 Ashby MP Andrew Bridgen. Photo: BBC
"I was saddened to hear yesterday of my suspension, but I'm not downhearted. I've received huge support from ordinary people; medical workers who are too intimidated to speak out and of course, from those who experience vaccine harms themselves, or to a loved one.
"Hopefully the media interest around my suspension will finally get the issue of vaccine harms into the media who have been so reluctant to cover this issue for so long and issue which is clearly a huge, and growing concern to many people across the globe.
"Reasonable questions about the safety and effectiveness of mRNA vaccines must continue to be asked and I will continue to ask them.
"If I cannot do that as a Conservative Member of Parliament then so be it. Highlighting these important questions questions about life and death, surely must override party loyalty.
"I owe that not only to my constituents in North West Leicestershire, but also to the wider British public and especially to our children and young people who are very future of our great nation."