Ashby Boy Says CPR Knowledge Learnt As A Scout Kept Collapsed Man Alive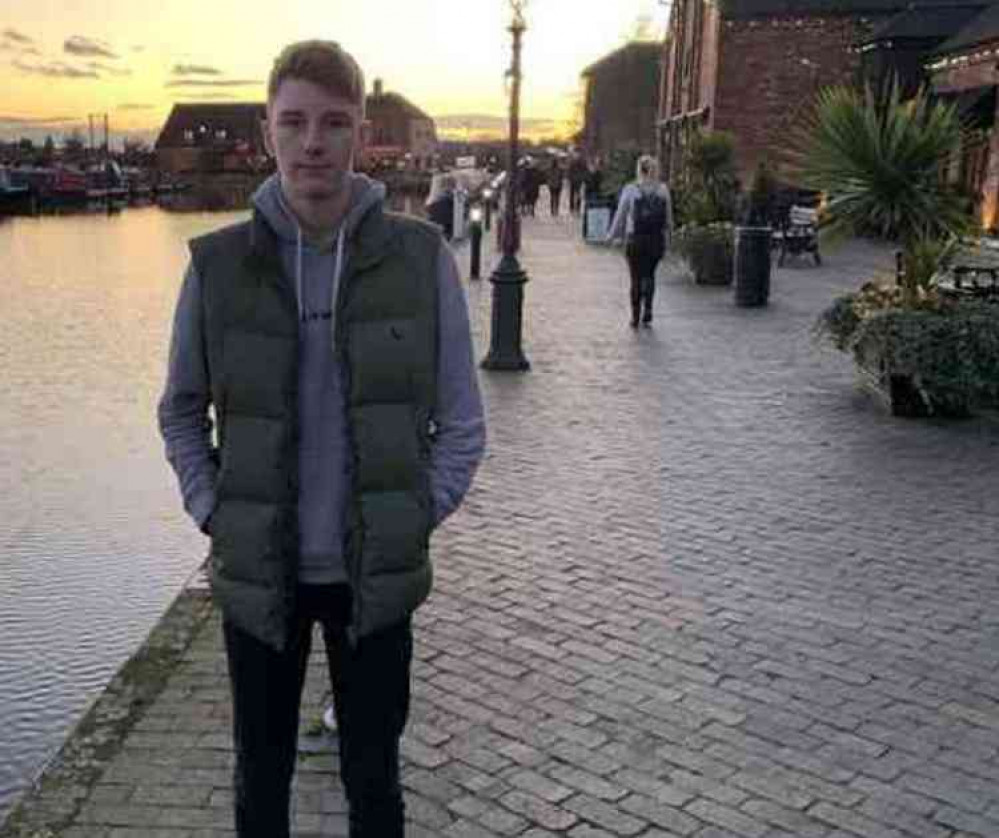 Incident happened on Friday morning when man collapsed in Mill Lane Mews
Ashby School pupil Jake raised the alarm, passing woman called ambulance and assisted in recovery
Jake used CPR techniques he learnt as a Scout three years earlier and thinks secondary schools should also instruct pupils in first aid
The 15-year-old returned to school lessons later that day but said he was not the only one involved in helping the collapsed man
He believes the combined action on that morning saved the life of man who was in an induced coma over the weekend
The 15-year-old Ashby boy who helped saved a man's life on his way to school, says CPR techniques should be taught in secondary schools.
Jake Ridgway performed first aid after the man collapsed in Mill Lane Mews on Friday.
But Jake also paid tribute to another woman who also came to the man's aid - and said he could not have helped him without her.
Together they combined to save the man who was then airlifted to hospital via air ambulance.
Jake was first on the scene and his quick-thinking actions earned him praise from hundreds of people on social media - including the grand-daughter of the man who needed help and who has been in touch since with reports on his condition.
The Ashby School pupil explained the first aid lessons he had as a Scout three years earlier proved crucial.
Jake told Ashby Nub News what happened at the time, and said credit should also go to the woman who called for an ambulance and assisted in keeping the man alive.
"I was walking on my usual route to school through the Mews, and I tend to look around me just to see if anything has changed or anything like that. I take an interest," said Jake.
"But I walked past the curtain shop and I looked outside there and saw someone was lying on the floor, I walked past at first, but then went back.
"I thought 'right' and said: 'Excuse me, can you hear me?'. I wasn't sure if he had fallen over.
"He didn't say anything but his eyes were wide open and he was taking massive gasps of breath.
"Then a woman came past and I said: "Can you help me?". She rang for an ambulance and I ran to get a defibrillators from near the dentist.
"Someone said: 'Does anyone know how to do CPR?" - and I learnt it in Scouts, but it was three years ago.
"They showed me how to do the hand position, and it all kicked in after that.
"I remembered how far you have to go into the chest, that sort of thing.
"While I was doing the chest compressions, the medics were putting on the sticky pads.
"Then they gave him a shock they use to try and bring you back. When that was finished, I was carrying on doing the chest compressions, then the ambulance came and took over.
"But the woman was really helpful too as she rang Ashby School to tell them I'd be a bit late as I was helping the gentleman.
"She was helpful and my mum was happy she did that."
Jake emphasised that he was not only one involved in making sure the man got help.
"The social media comments made it look like I did it all, but it wasn't all about me, the other woman helped me a lot and rang paramedics," he said.
"If it wasn't for her, the paramedics wouldn't have arrived as quickly. I can't take all the credit.
"But I was glad to help out out, I've since heard the man is in an induced coma which isn't the best news, but it's better than him passing."
Jake says the techniques he learnt as a Scout should be more widely taught in schools.
"When you're doing it at the time, you don't think you'll ever need it again," he added.
"You never know when it's going to kick back into your brain and you remember it.
"They teach CPR in some primary schools but a lot of people don't remember that far back.
"But I think they should teach it in secondary school so more people can know how to use it.
"It was a really useful skill and if I hadn't have done it, then the gentleman wouldn't still be alive."
Jake went back to school later but said he had to tell someone what had happened.
"On the day, I had to go to the place where I work, the phone shop in the market, and I just had to get it off my chest and tell someone about it because it was just so out of the blue, it was random," he added.
"A couple of times family members have passed out, but nothing has ever been that kind of extreme around me.
"I went on to school after, the teachers were helpful too. The head of year Mrs Smith asked me I was all right to carry on. I said I was fine, but at first it was a shock."