Ashby United CFC Are Backing Rainbow Laces Campaign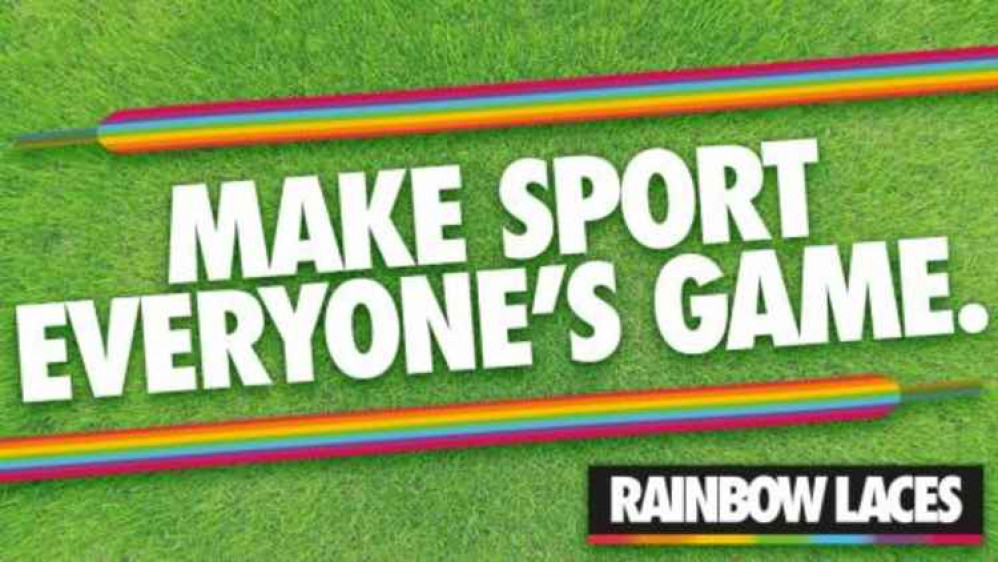 Ashby United Community Football Club are supporting this year's Rainbow Laces campaign which will take place from November 26-December 13 - with the focus day being Wednesday, December 9.
An Ashby United committee member has donated a pair of laces for every player and coach to wear in their boots during this period to help show their support for making sport a game for everyone - especially supporting those from an LGBT+ background.
The laces will be given out by team coaches at the first training session back after lockdown.
The club have also pointed out a number key facts as to why their support is important.
More than two in five LGBT+ people think public sporting events are not a welcoming space for LGBT+ people. (Stonewall LGBT in Britain 2017)
One in five LGBT+ young people (18 to 24) experienced discrimination while exercising at a fitness club or at a sport group in the previous year.
Three in 10 trans people have been discriminated against while exercising at a fitness club or taking part in group sport in the previous year.
Club chairman Chairman Murrae Blair-Park said: "Sport offers a level playing field to ensure that all are welcome to participate and are shown the support and respect that everyone should expect, where discrimination is not be tolerated in any form.
"Ashby United CFC represents our diverse local population and offers everybody the equality we all deserve.
"We are pleased to support the Stonewall Rainbow laces day on December 9, 2020, and would encourage you all to share pictures with your laces on, showing your support. #RainbowLaces.
"By wearing Rainbow Laces you are showing you value inclusion for all LGBT people, at every level of your sport. Use your Rainbow Laces as a talking point to change attitudes in our community."
You can find more information about the Rainbow Laces campaign HERE.