Ashby Ivanhoe stretch unbeaten start to the season to eight games as strike partners click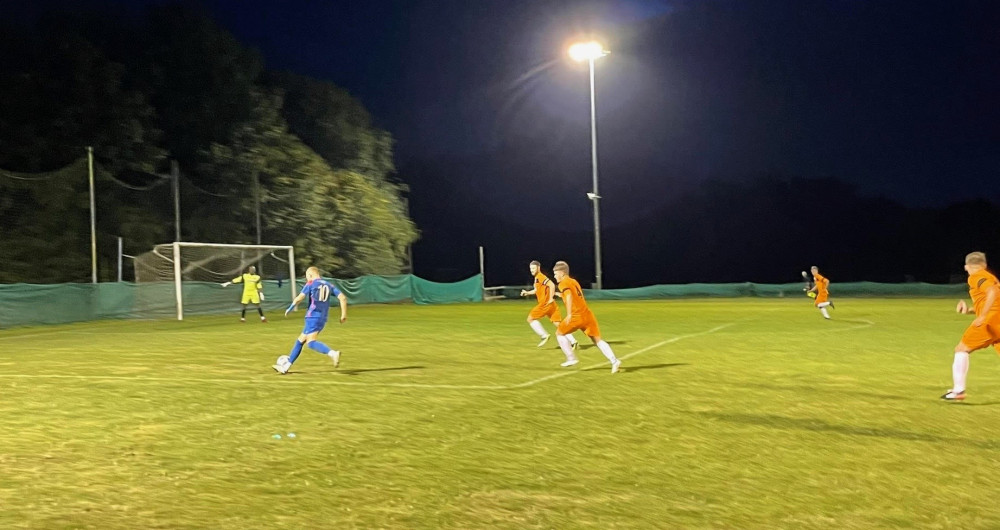 Action from Ashby Ivanhoe's victory over Chelmsley Wood
Ashby Ivanhoe 3-0 Chelmsley Town
Dan Quinn's first half header and a brace after the break from Sam Grouse secured Ashby three points in a scintillating performance.
Despite it only being their third match as a partnership, the pair played as if they had been together all season, wreaking havoc on the Chelmsley defence from minute one.
Looking to respond after a scrappy victory on Saturday. Ivanhoe started on the front foot and immediately began threatening Benjamin Ntiri's goal - the shot stopper being called into action on a number of occasions inside the first 30 minutes.
He was finally beaten on the half hour mark when he smartly saved a header from close range; only to see Quinn poke home from a yard out for his second goal since returning to the club.
After the break, Ivanhoe continued their relentless pressure.
The midfield pairing of Ash Garner and Will Robson were physically dominant, bullying their opponents and posing a constant threat going forward.
Ten minutes into the half, Robson, whose technical ability was once again on show, played a pinpoint pass over the back line to Grouse who left his man for dead and slotted under Ntiri to double the lead.
The league's top scorer had a frustrating start to the match but would add another goal with 15 minutes left to play with a goal of incredible quality.
Joe Neal, who has been dominant in defence all season won a 50-50 challenge and sent the ball to the left touchline where Josh Thomas found Grouse with another pass over the defender's head.
In a moment of brilliance, he knocked the ball down with his head and passed the ball into the corner as the goalkeeper rushed out.
His 11th goal of the season, and surely his best, had manager Andy Gray saying he is looking forward to watching it back.
Gray described his number 10 as an ''intelligent footballer and a player of true quality.''
He went on to commend the performance of his team as a whole.
"From start to finish, one to 11, and the subs that came on, it was the complete performance,'' he said, adding that it was done against a side of real quality in Chelmsley.
Ivanhoe make the long trip to Ludlow on Saturday and will be hoping to make it nine games unbeaten to start the season.