Warning issued to public after fire crews called out to 100m long hedge fire near Measham on Saturday evening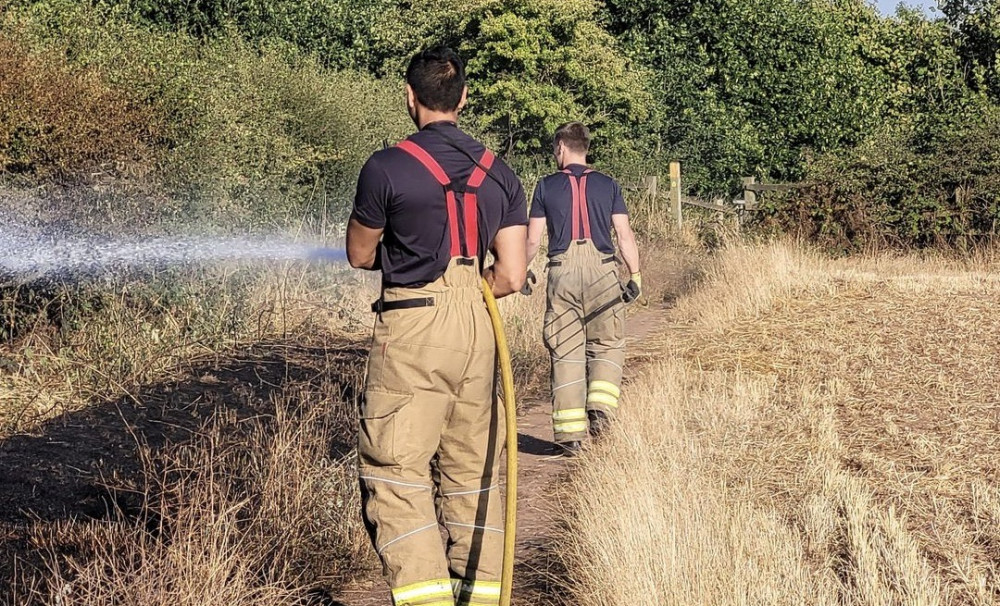 Photo: Swadlincote Fire Crew
Fire crews were called to a 100 metre long hedge fire near Measham on Saturday evening.
The cause of the blaze is believed to have been from a discarded glass or cigarettes.
Swadlincote and Castle Donington firefighters attended the fire on farmland.
They followed the incident up with a warning to be careful with their rubbish ahead of more hot weather being forecast this week.
Swadlincote fire crew posted details on social media and said: "Tonight Swadlincote fire were called out to a hedge fire adjacent to farmers' fields on a footpath near Measham.
"The origin was found to be possibly a discarded cigarette or glass.
"The fire was over 100metres long and spread due to the very dry ground conditions.
"Please be careful disposing of smoking materials & take rubbish home with you!
"We were supported by our colleagues from Castle Donington, always a pleasure working with you."