Timber Festival - Our In-depth look At Next Year's Event Hosted In The National Forest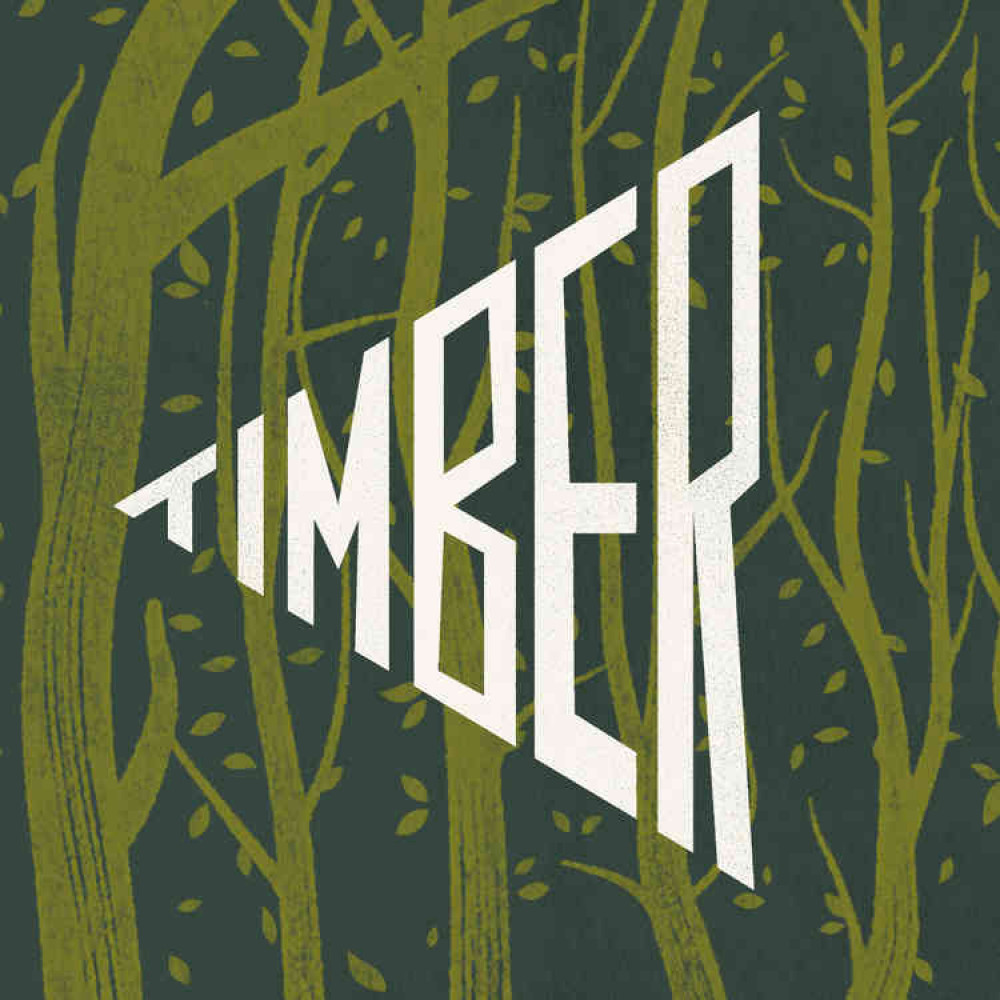 The organisers of the Timber Festival have announced the first wave of acts for next year's event which will take place between 3-5 July, 2020 at Feanedock between Ashby and Swadlincote.
Organisers are boasting world-class live music, exhilarating tree-top performances and a Poet Laureate turned woodland DJ.
More attractions will be announced in the new year.
Created by the National Forest Company and award-winning festival producers Wild Rumpus, Timber is held in the National Forest and is a celebration of trees and forests.
Timber encourages audiences to re-examine their relationship with the natural world through carefully curated musical performances, installations, debates and workshops.
Acclaimed Northumbrian folk group The Unthanks are the first music headliners to be announced and they will play the Field Notes stage.
Joining the music line-up is Mercury Prize nominated folk singer Sam Lee who plays a unique role in the British music scene as a highly inventive and original singer, folk song interpreter, a passionate conservationist and a committed song collector.
His forthcoming album Old Wow, due for release in January 2020, will be devoted to the wonder of the natural world.
As well as playing on the Field Notes stage, Sam will play a relaxed session around the woodland campfire in As The Crow Flies, Timber's area which celebrates the wild of the woods.
Gary Stewart - of Gary Stewart Band and Hope and Social - and his incredible seven-piece band will recreate Paul Simon's landmark album in their incredible show Graceland.
Expect songs such as Graceland, You Can Call Me Al and Diamonds on the Soles of Her Shoes.
The album's captivating stories, distinctive harmonies and South African rhythms will be brought to life in front of the audience with no detail spared - from the layers of guitars and percussion, right down to the legendary bass solos and maybe even some dance moves.
BBC Radio 4's Geoff Bird will host the third series of Wilderness Tracks, in which he welcomes a range of guests from the worlds of music, literature and art for a chat about their top nature-inspired pieces of music.
Poet Laureate Simon Armitage, who has recently announced the creation of the new Laurel Prize for environmental themed poetry, and double Grammy Award winning percussionist Dame Evelyn Glennie will be two of the guests joining Wilderness Tracks in 2020.
Previous Wilderness Guests tracks guests include Phill Jupitus, Elizabeth Alker, Robert Macfarlane, Erland Cooper and Laura Barton. You can listen back to the first series of the Wilderness Tracks podcast on the Timber website.
As well as his appearance in Wilderness Tracks, Simon Armitage replaces his pen for the turntables as he takes to the woodland Eyrie Stage as a night-time DJ.
As a poet, he burrows in to topics with a level head that allows him to swing from pathos to comedy. No topic is off limits, so we can expect the same from his eclectic music choices.
Timber organisers are also delighted to announce that BBC radio presenter and broadcaster Elizabeth Alker has become a patron of Timber Festival.
She will once again take over a day on the woodland Eyrie Stage, programming a mixture of live music, spoken word and a DJ set.
Elizabeth is perhaps best known for presenting the music news on BBC6 Music's Radcliffe & Maconie show, as well as hosting her weekend breakfast show on BBC Radio Three.
A series of soaring theatrical performances will grace the tree tops. World-class funambulist and high-wire walker Chris Bullzini will perform the Treetop Tightrope Spectacular, a jaw-dropping tightrope walk above the forest canopy.
The Dream Engine bring their etherial aerial show Heliosphere, in which a spiralling, spinning and seemingly weightless acrobat is suspended beneath a helium balloon, whilst Ramshacklicious are the Band at the End of the World, a dystopian, unspeaking troupe of strange characters.
Timber, set at the heart of the National Forest, is all about encouraging people to live more sustainably and in harmony with nature.
In 2020, much of the programme will explore the impacts that we have on the world and how we can tackle the climate crisis. Here, Timber have announced just a taster of what we can expect.
Timber will host a reading of Letters to the Earth from Culture Declares Emergency, a book compiled of moving and inspiring letters about the climate crisis from the British public.
Audiences will also be able to listen to recordings of contributors, from Greta Thunberg to David Attenborough, reading out letters from the book in a thought-provoking audio installation.
With more than a third of all food produced globally going to waste each year, Leicester-based community organisation Perfectly Edible UK are on a mission to save as much as possible and create healthy meals out of surplus food that they intercept.
They will be back in 2020 with their Binner Party, which went down a storm at Timer 2019, creating a two course meal made entirely from food which would otherwise have been sent to landfill.
Leicester Comedy Festival is back with its comedy programme at the Field Notes Stage.
Shivelight, Timber's area for wellness, will move to the crest of the hill overlooking the festival. Shivelight is where festival goers will find classes such as yoga and tai chi, mindfulness workshops and other activities led by expert instructors, now with panoramic views over the forest.
John Everitt, Chief Executive of the National Forest, said: "Timber is a celebration of the National Forest and all that it represents. "The festival is an inspirational weekend, a chance for people to immerse themselves in nature through a world class programme of arts, music, ideas and installations. At a time when we all want positive solutions to help combat climate change, Timber offers some time out to imagine and enjoy a greener future - a life-affirming experience in the heart of the National Forest."
Rowan Hoban and Sarah Bird, directors of Timber Festival, said: 'Timber returns to the National Forest next year for the third time and is shaping up to be the best yet! "We're really excited to announce that The Unthanks will be one of our music headliners, as well as the unstoppable Sam Lee and the incredible Gary Stewart with his show Graceland. "We also can't wait to see Poet Laureate Simon Armitage as a woodland DJ, world-class percussionist Dame Evelyn Glennie as a guest in Wilderness Tracks, and the insanely talented Chris Bullzini performing a tight-rope walk across the tree tops. Roll on summer 2020!' TICKET PRICES Early bird ticket pricing for Timber Festival 2020 The National Forest will plant a tree for every ticket purchased between 1 November and 24 December 2019.
Adult Weekend Early Bird - £100 Adult Weekend Early Bird, No Camping - £70 Child (3-15) Weekend Early Bird - £30 Child (3-15) Weekend Early Bird, No Camping - £20 Under 3s Weekend - Free Under 3s Weekend, No Camping - Free
Adult Friday Early Bird - £17.50 Child Friday Early Bird - £5 Under 3s Friday - Free
Adult Saturday Early Bird - £30 Child Saturday Early Bird - £7.50 Under 3s Saturday - Free
Adult Sunday Early Bid - £30 Child Sunday Early Bird - £7.50 Under 3s Sunday - Free