Speakers at Ashby Heritage Centre give talk on Rotary Young Leadership Awards Course
By Ashby Nub News Reporter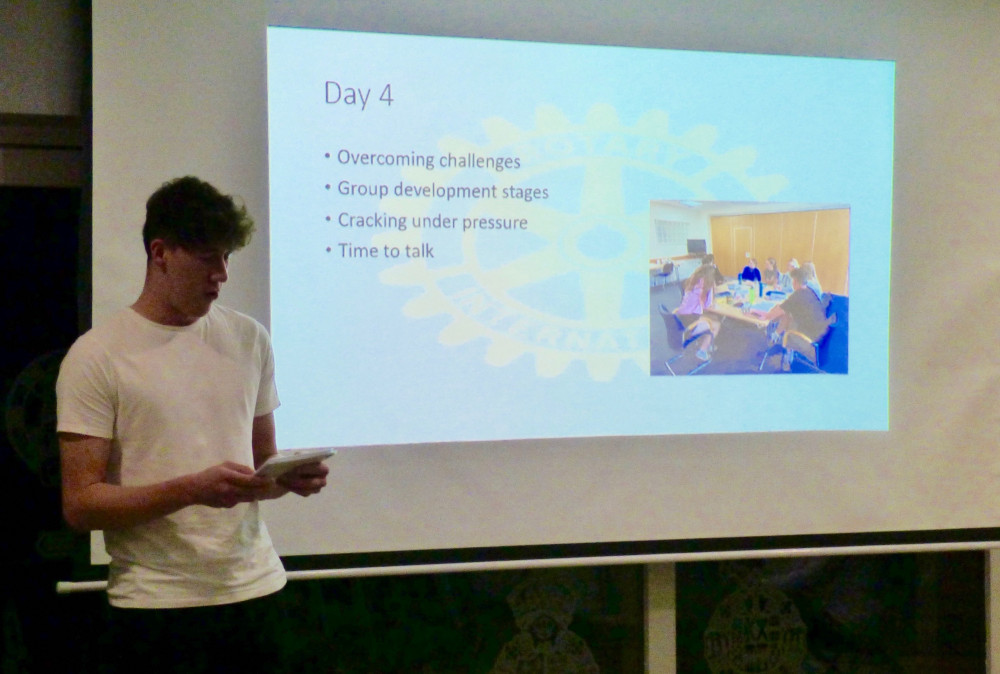 Jack Coleman speaking at Ashby Heritage Centre
A full house at the Ashby Heritage Centre heard two potential young leaders describe their week at Grafham Water on a Rotary Young Leadership Awards Course in August this year.
Jack Coleman, 18, and a recent Head Boy at Ashby School, made no secret of his immediate ambition to become a maths teacher and eventually go on to a Headship.
He is now studying Maths at Nottingham Trent University while still visiting his alma mater as a lifeguard, swimming being his sporting passion.
He described the RYLA course as a 'not to be missed' opportunity and praised the tutor-organisers for their skills and dedication.
Finn Holmes-Kellett, 25, who was the first speaker, said that while he suffered from Asperger's Syndrome, the course had increased his confidence in dealing with other people and also in delivering presentations.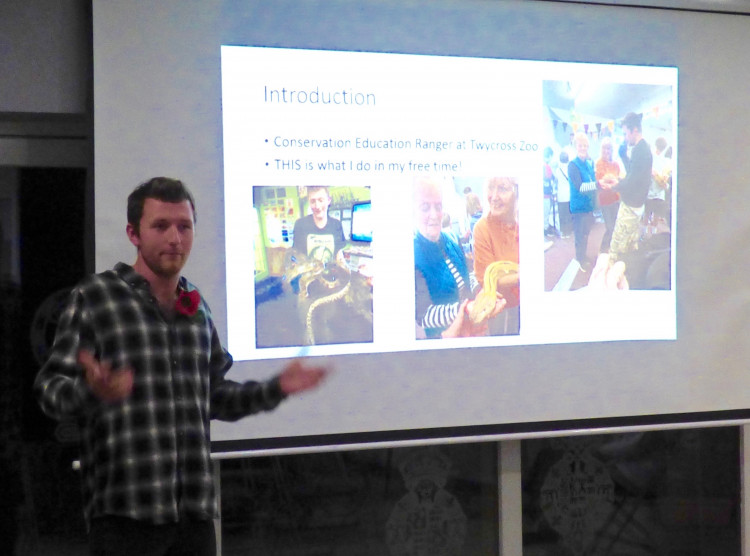 He found the course challenging as they all did but great fun.
Finn now works at Twycross Zoo as a Conservation and Education Ranger having qualified at Chester University in Animal Behaviour and Welfare.
He went on to describe his great Interest in all animals but with particular attention to reptiles, principally snakes.
Both candidates thanked the Ashby Rotary Clubs for giving them an unforgettable experience that they could recommend whole-heartedly.
Applications and recommendations for a place on this annual course can be made by or for candidates aged 18-26.