School recognises quick-thinking actions of Ashby students who helped friend during medical emergency
By Ashby Nub News Reporter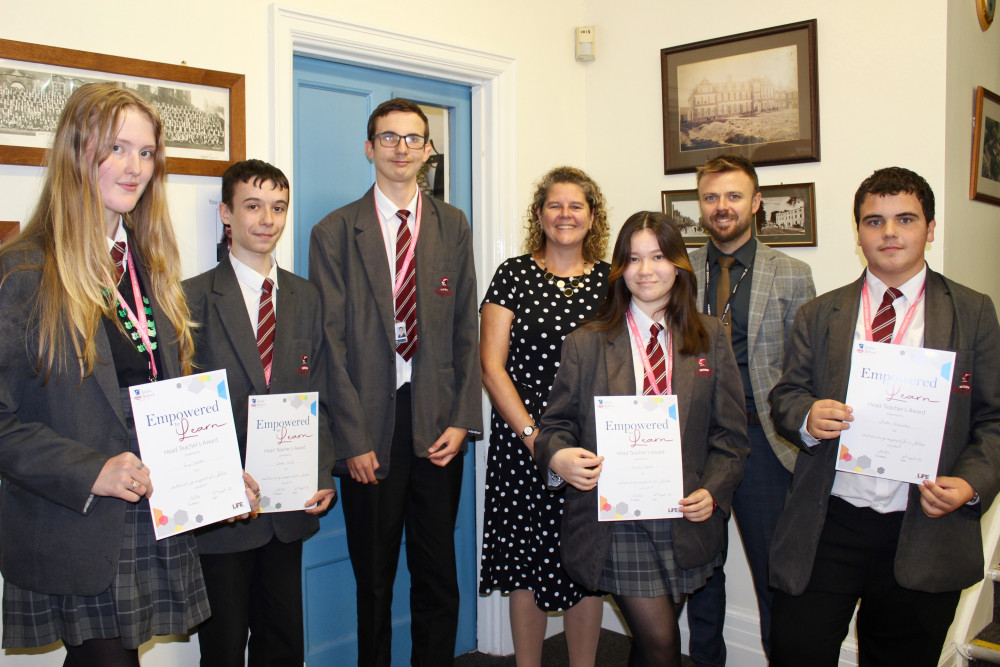 The students received the Headteacher's Award. Photo: Ashby School
Four quick-thinking Ashby School students came to the aid of a friend in a medical emergency - and have now been praised for their actions and presented with a Headteacher's Award.
Warren Smith, Jordan Eccersley, Emily Middle and Lucy Walker, who are all in Year 11, were walking to school when their friend was suddenly taken ill.
The Ashby School website reporrts that they immdiately called for medical assistance and stayed with him until help arrived.
Matt Benstead, Year Team Leader for Year 11, said: "We were contacted by the student's mother who told us what had happened and how proud she was of the way her son's friends had reacted.
"She was grateful that they dealt with the situation is such a mature and appropriate way.
"As a school, we are also very proud of them for remaining calm, thinking logically and making the right decisions in what must have been quite a scary situation.
"They kept him comfortable and stayed with him until medical help arrived."
All four students were presented with their awards by Headteacher Dr Jude Mellor (pictured centre with Mr Benstead, second from right).
The student, whose name has been witheld for confidentiality reasons, has since made a good recovery.