Two 'Information Cafes' will be held in Ashby to help residents get through the cost of living crisis
By Ashby Nub News Reporter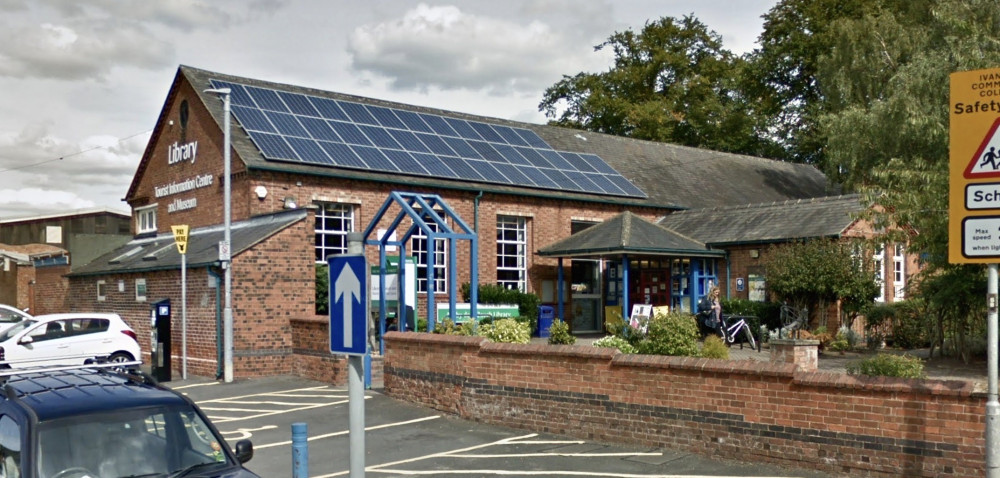 Ashby Library will host one of the Information Days. Photo: Instantstreetview.com
Two 'Information Cafes' will be held in Ashby this Autumn to help people get through the cost of living crisis.
That will take place on November 3 at Holy Trinity Church and Ashby Library.
The current crisis is likely to make this winter especially difficult for a lot of people, businesses and third sector organisations.
Rising energy costs and food prices mean that many will be experiencing poverty over the winter period with some having to face difficult decisions on whether to 'eat or heat'.
But now, local agencies in Ashby are joining local area coordinators across North West Leicestershire to see if they can reduce some of the burden, by offering advice, information and tips on how to keep people fed and warm this winter.
As a result, the 'Ready4Winter' campaign of events across the district has been launched, specifically at the moment in Ashby, Coalville and Castle Donington.
These are tailored events aimed at giving residents the best chance of reducing the strain of the rising cost of living.
In Ashby, this will take place in the form of an 'Information Day' with information cafes held in two locations-
Holy Trinity church Pathways café, 10-12noon, and at Ashby Library 2.30-4.30pm.
Ashby area co-oridinator, Andrew Barson, said: "Residents will be able to talk to advisors, get information leaflets on services and possibly tryout some knitting whilst having a cuppa and a chat.
"The events are free and will be attended by a variety of services including Christians against Poverty, Citizen's advice bureau, Moneywise plus, Warm homes, Social prescribers and more.
"We want as many people as possible to attend these events and hope that they will be able to take information back to their families and neighbourhoods so that no-one has to face a hard, cold winter alone.
"We may not have the power to effect the energy crisis and increases in the cost of living, but as local communities we have the power 'to be prepared' and 'be prepared to work together' to get through it."