Proclamation of The King's Accession is read after moment of reflection at St Helen's Church in Ashby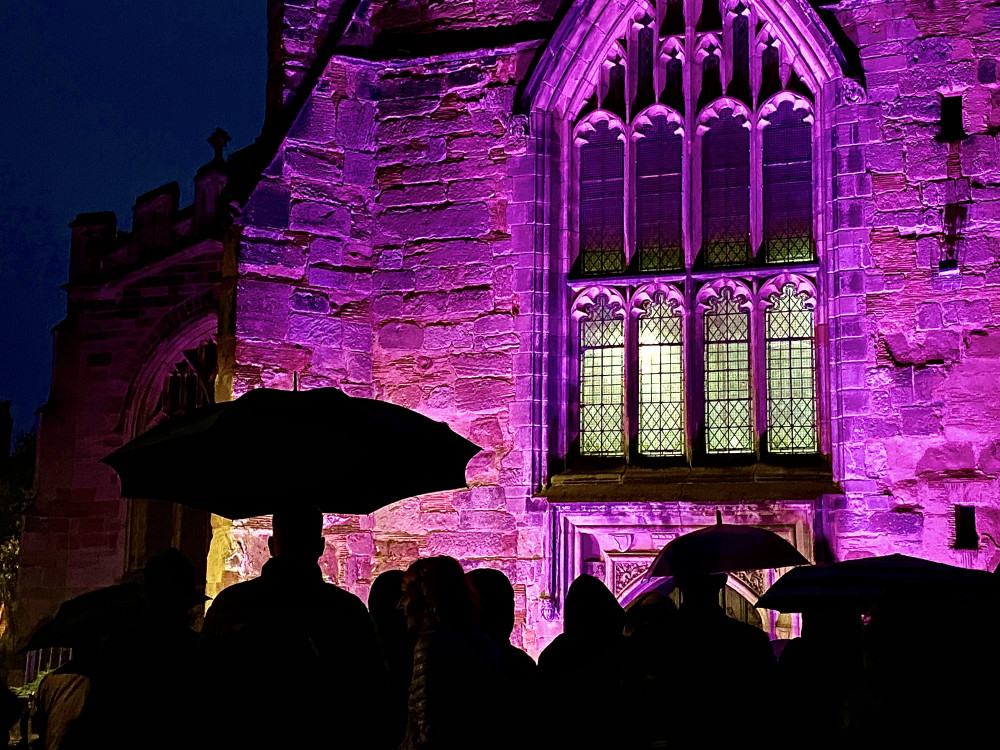 The crowd needed umbrellas and waterproofs for the evening vigil: Photos: Ashby Nub News
Heavy rain did not stop a large crowd coming to St Helen's Church in Ashby on Sunday night to attend a Moment of Reflection on the Eve of the Funeral of Her late Majesty Queen Elizabeth II.
Members of the community gathered at the Church Yard, Lower Church Street,
At 8pm, a minute's silence was marked by the sounding of a whistle.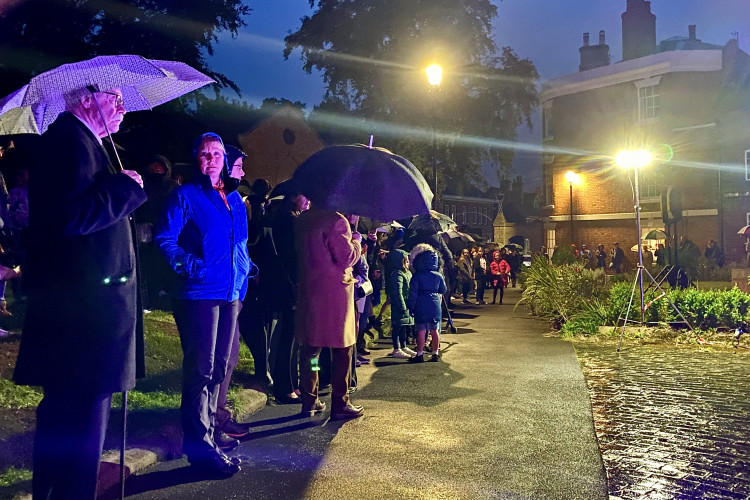 During the minute, there was an opportunity, in silence, to reflect on the lifetime of service which Her late Majesty devoted to the United Kingdom, the Realms and Territories and to the Commonwealth.
Ashby de la Zouch Town Council said: "The Queen was sure in her faith and steadfast in her duty, bringing constancy through 70 years of change.
"We will remember Her late Majesty with affection and gratitude and silently give thanks in our hearts for her unswerving devotion to us and to our country."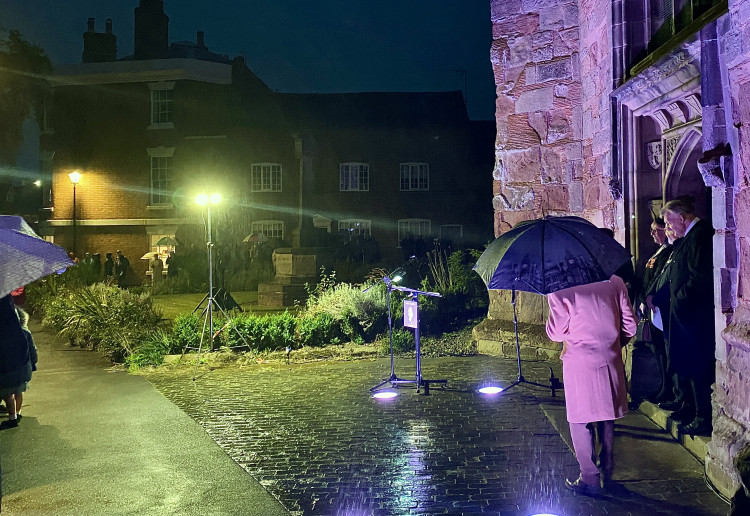 When the minute was over, the Proclamation of The King's Accession, was read by by Councillor John Deakin, Mayor of Ashby de la Zouch
The vigil concluded with all present saying God Save The King folliowed by the singing of the National Anthem.