New woodland to commemorate victims of the Afghan War is planted near Ashby after Robbie's epic 100-mile run
By Ashby Nub News Reporter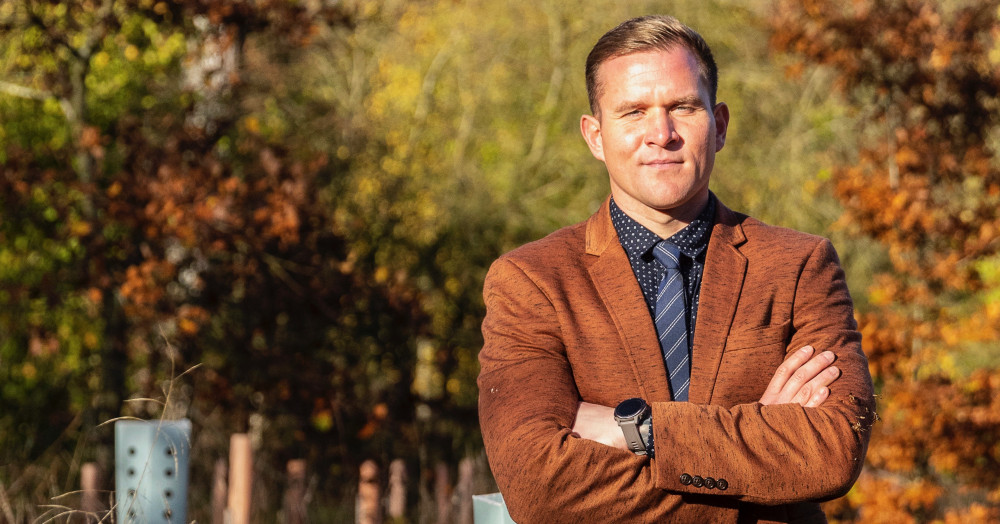 SSgt Robbie Conway at Willesley Wood near Ashby de la Zouch
A new area of native woodland to commemorate fallen servicemen and women has been planted near Ashby - after Royal Army Physical Training Corps Instructor SSgt Robbie Conway ran a 100 mile ultra-marathon.
He completed the gruelling task to raise money to commemorate those who lost their lives in the Afghanistan War.
He and his great friend and colleague, SSgt Michael Tatton, decided to run the 100 mile course, with an elevation gain of almost 10,000 feet, across the Exmoor National Park in order to raise money for the fallen soldiers.
A total of £3,312.50 was raised and, with that money they wanted to plant 457 trees to honour each of soldiers that died during the war.
As well as a new woodland habitat, that brings wildlife and biodiversity to the area, it also gave the families of the soldiers a place to visit and to remember those that were lost.
The Woodland Trust was able to supply the trees and an ideal place to plant them in Willesley Wood, just outside Ashby.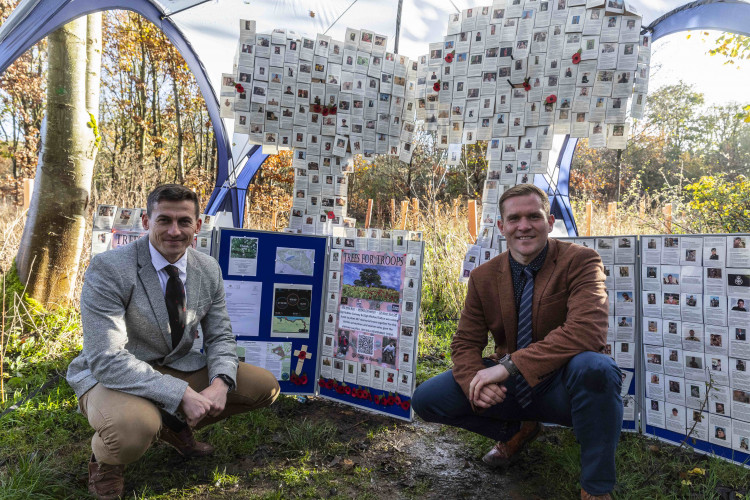 These woods are a short drive from the National Memorial Arboretum in Staffordshire and the perfect place for the 457 Trees for Troops.
The trees are also a complementary planting to the Ashby Royal British Legion "Rest and Remember" grove planted by the local community in 2002 as a place of quiet, informal remembrance.
Troops were deployed by the UK army into Afghanistan in November 2001, just a few months after the 9/11 attacks in New York.
The war lasted 20 years and during that time hundreds of soldiers suffered life changing injuries and 457 lost their lives.
It was this tragic loss of life that inspired Sgt Conway to commemorate these soldiers.
Robbie's inspiration for the run was the troops themselves, and he said: "Our servicemen and women gave the ultimate sacrifice for their country and their memory should always be remembered.
"They all inspire me with their bravery and will continue to do so.
"My pain, during this run, was nothing compared to what our heroes suffered."
This was a challenging run, but Robbie was in no doubt that they would finish.
He added: "I made a commitment to those I want everyone to remember and I made a promise to myself that I would not return to barracks unless I completed that 100-mile effort.
"I was mentally and physically prepared to keep moving until my body gave up."
Robbie was keen for the memorial to be woodland.
He said: "Trees represent life and growth to me. For each fallen serviceman and woman, I wanted their memory to be seen as a life growing for years to come that will help us to remember the sacrifice that was made in Afghanistan.
"As a place of reflection, I'd like people to go there and take a moment to understand the meaning of heroism and pride that this country has.
"I want all of our heroes to be remembered. We will remember them.'
Faye Rollinson of Woodland Trust said: "Robbie and I started this journey a year ago and it's incredible to see the trees in the ground representing the life of each of the fallen servicemen and women.
"Without the support of people like Robbie, we wouldn't be able to carry out the much-needed work in creating, protecting and restoring our much loved UK woods and trees.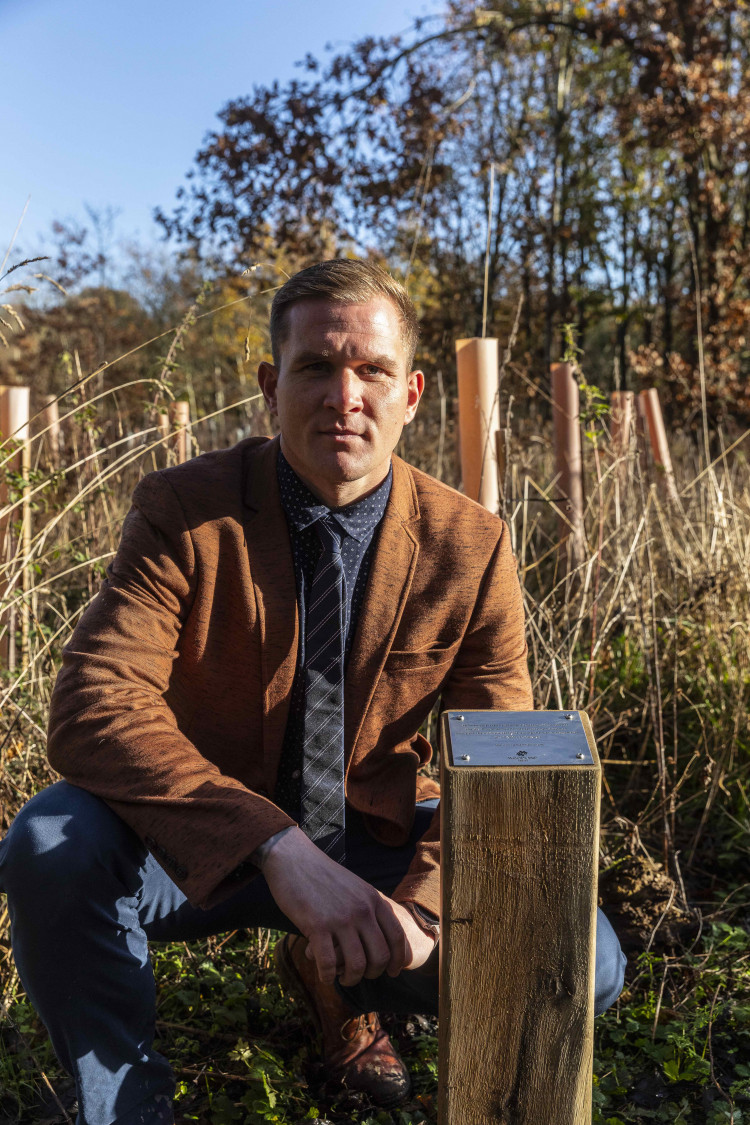 "We are so proud and thankful to Robbie and Michael for their incredible achievements and support."
A plaque was placed with the trees and an unveiling ceremony took place last month, attended by representatives of the Armed Forces, members of the Royal British Legion and Woodland Trust volunteers
Robbie and Michael were awarded military coins by their Corps Sergeant major in recognition of their incredible efforts.
The coin is awarded by the RAPTC Corps SM for outstanding performance and excellence from his soldiers.
Robbie is now planning to complete the Commando Speed March carrying 16.5kg on his back over a challenging 6.7 mile arduous course.
If you would like to set your own challenge or host a community event to raise money for woods, trees and wildlife, you can find inspiration and guidance on our fundraising page HERE.