How Ashby And The Surrounding Areas Commemorated Remembrance Day Online During Lockdown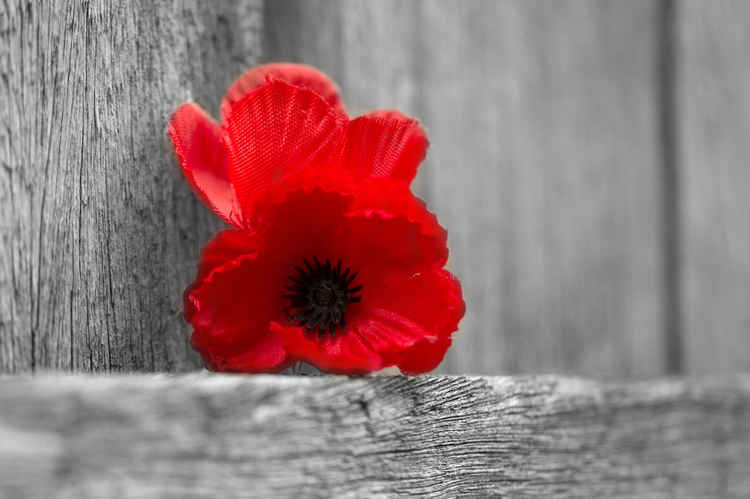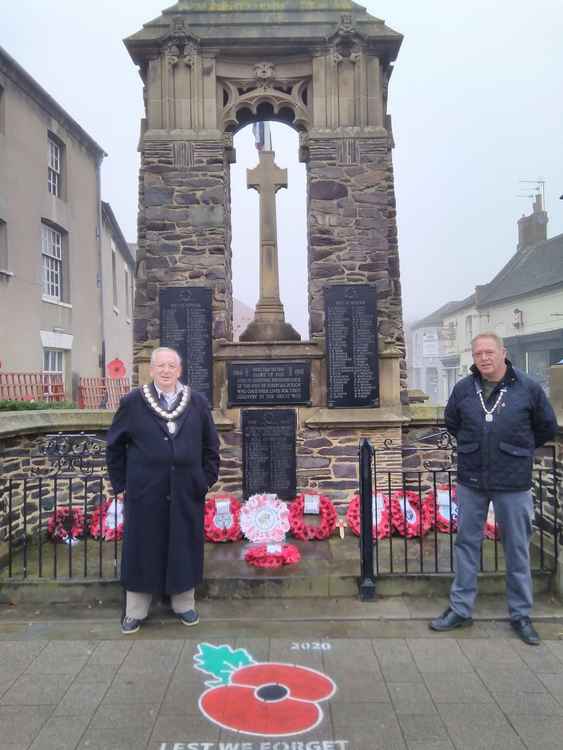 Ashby Mayor Graham Allman laid a wreath at the Market Street War Memorial at 9.45am with consort Mike Briggs who lost a family member who n World War I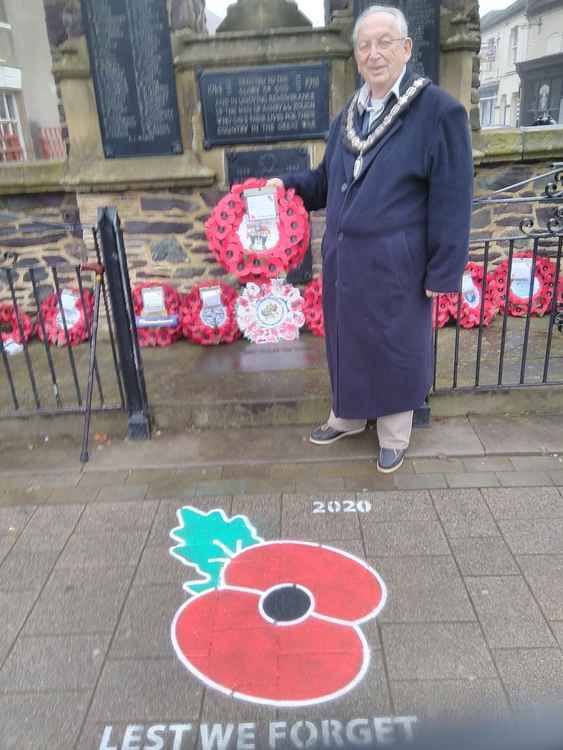 Cllr Allman in front of Ashby's War Memorial
Remembrance Day was marked in Ashby and the surrounding areas today as it always is - with one notable difference, official services were streamed online.
Due to the Coronavirus pandemic, people could not gather to pay their respects as they would normally do.
And the annual Remembrance Day parade in Ashby was cancelled as long ago as last summer.
It means that residents were encouraged to Remember From Home, although some people still came to the War Memorial in Ashby to respect the victims of conflict in a socially distanced manner.
But, for the first time, the official services took to the internet and here is how they were conducted.
In Ashby, St Helen's Church posted their service at 10.47am and you can see it HERE.
The Measham service was part of the Woodfield team of churches which includes, Moira, Donisthorpe, Nomanton Le Heath, Appleby Magna, Packington, Swepstone, Snarestone,.
You can see that service HERE.
Breedon on the Hill Parish Church also recorded a service which you can view HERE.
In Coalville, a Remembrance Day service was filmed at the town's Christ Church and you can see that HERE.
While in Whitwick, St John the Baptist Church combined with St Andrew's Church in Thringstone, the service there can be viewed, HERE.