Food Gusto says weekend Ashby Christmas Fair will be its 'last event' ahead of festive town centre celebration
By Ashby Nub News Reporter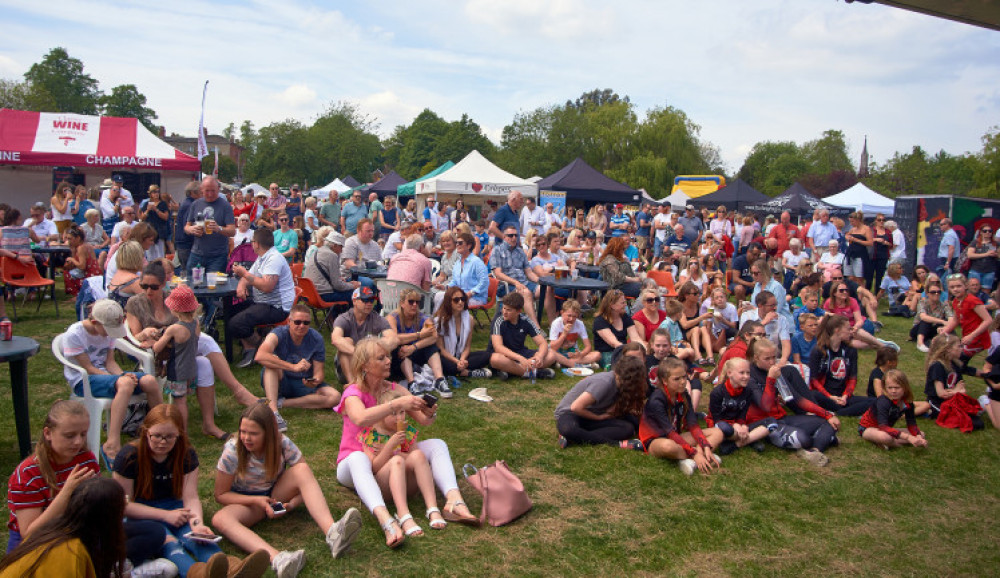 The Ashby Food Gusto Festival is held on the Bath Grounds in May. Photo: Food Gusto
Food Gusto - which holds two fairs in Ashby - says this weekend's Christmas Fair will be its last in the town.
Last May, the Ashby Gusto Food Festival returned to the Bath Grounds for the first time in three years following the Covid pandemic.
Before that, it was part of the 2021 Christmas Fair in Ashby town centre as Covid restrictions were gradually lifted.
It will be back this Saturday and Sunday once more for Ashby's festive celebrations.
But yesterday (Wednesday), Food Gusto posted a message on social media which reads: "Over the last 13 years, we have had a wonderful journey with Food Gusto and we would like to thank you all for your support.
"Unfortunately, with great sadness, we inform you that the Ashby Food Gusto Christmas Fair 2022 will be our last event.
"We would like to thank everyone who attended our events as well as all of our wonderful exhibitors throughout the years.
"Great thanks also goes to Ashby de la Zouch Town Council for providing the ideal venues, encouragement, and support.
"Please come down to Market Street in Ashby and enjoy some of our amazing exhibitors' food and drink, with our community, and celebrate with us for the last time this Saturday 3rd & Sunday 4th December.
"Best Wishes from the Food Gusto team."
The social media message has given no reason for the decision.