Ashby's 'Ray Mears' Set To Mark 25 Years Of Outdoor Survival Training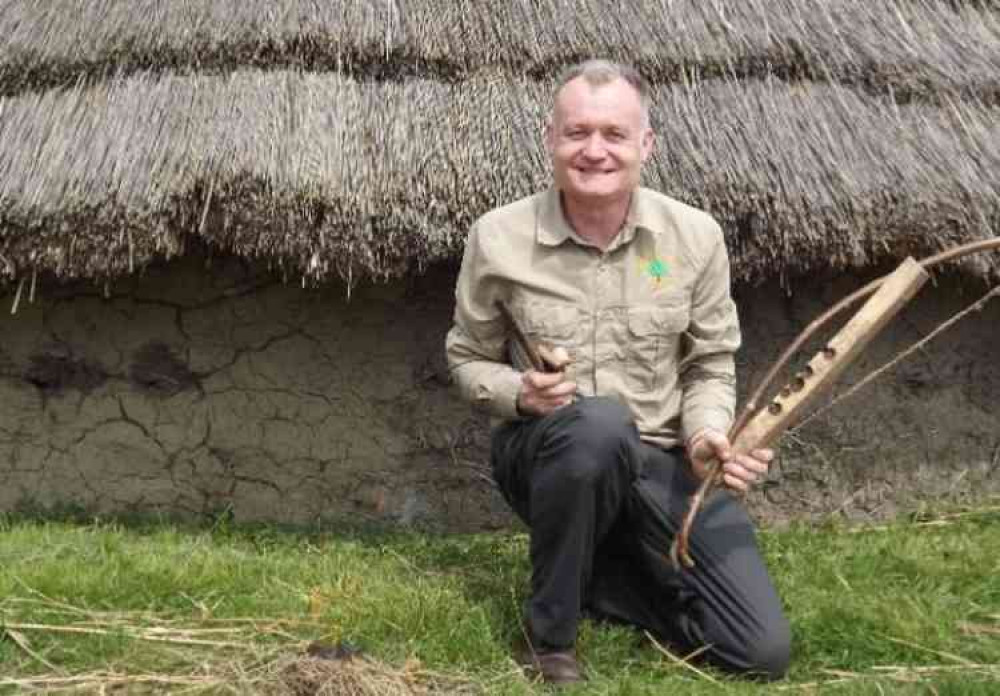 Dave Watson whose company has been featured on Countryfile and Heart of the Country
An Ashby company specialising in bushcraft survival training courses celebrates its 25th year in 2020.
Woodland Survival Crafts is based at Staunton Harold and is run by Dave Watson.
And only Ray Mears has been teaching bushcraft professionally.
But not only has his company be around for a quarter of a century, it is going from strength to strength.
"I am predominantly a trainer in bushcraft and survival, officially I'm in my 25th year, and that's significant," said Dave, whose company has been featured on Countryfile and Heart of the Country.
"Now I train and equip professionals who want to take their basic bushcraft into something that has a real edge to it.
"I do a range of specialist and approved courses, I'm a recognised trainer and I think I have a lot to shout about."
Dave broke down the aspects of what Bushcraft is all about.
"It's the core skills of understanding your landscape in order to supply your needs," he explained.
"It's rooted in ability to wander around very clear, wild places and look after yourself.
"The difference between that and survival is that you have a long-term mindset. You're looking at living in your environment, not just surviving it.
"You don't just hack something down because you need some firewood, you have a mindset which tells you what's there and what you can afford to use - it's all on a bigger scale.
"If you don't look after your landscape, your landscape doesn't look after you.
"It's for teaching real life skills to people and it's used in the therapeutic side of outdoors and well-being.
"If you understand it really well it can be passed on to others. I demonstrate these skills around the country and ended up being known for it."
Dave, from Netherseal, explained the sort of people who want the skills he can offer.
"People generally don't come to me because they need the skills, but 95 per cent are there because they want to learn," he said.
This article first appeared on Ashby Nub News last December