Ashby Royal British Legion is searching for new members as it warns branch could disappear after 75 years in the town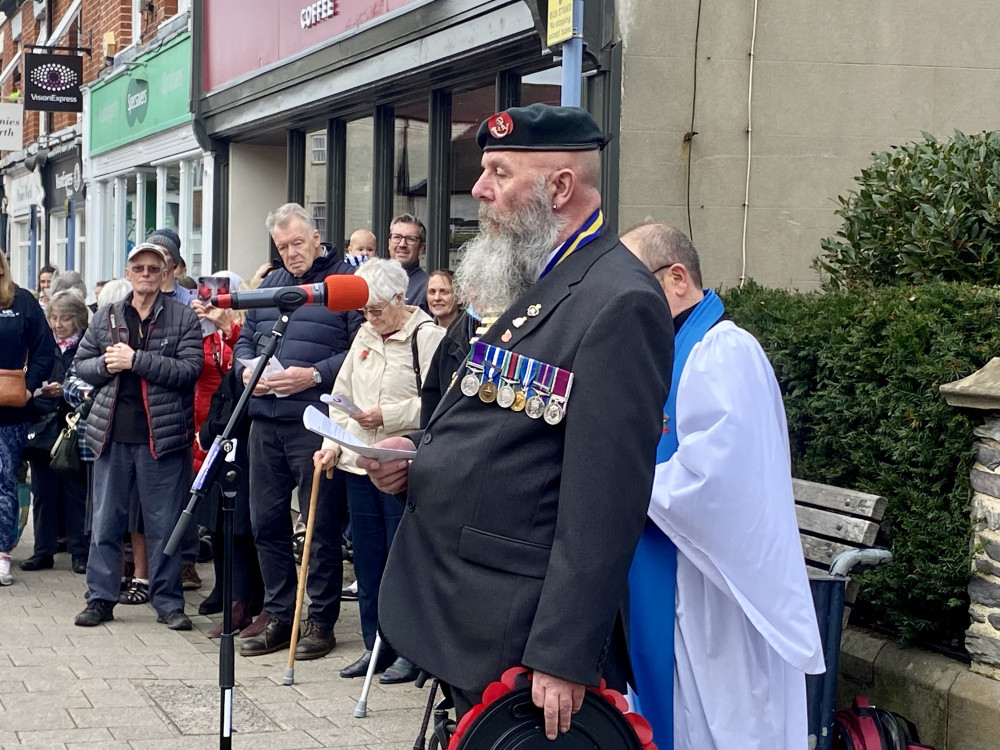 Royal British Legion chairman John Lynn at last year's Remembrance Day Service in Ashby. Photo: Ashby Nub News
Ashby's Royal British Legion could disappear if more members are not recruited - ending a 75-year association with the town.
The Legion wants to attract more people, and organisers have emphasised that you do not have to have been in the services to join.
Ashby branch chairman John Lynn is keen to expand the current membership and wants to organise events on the back of that.
The Ashby RBL has a prominent role to play every year at the town's Remembrance Sunday service.
But John says there is much more to it than that.
However, he fears that dwindling numbers could see the Ashby branch disappear before too long.
John told Ashby Nub News: "As chairman, I want to put social events on and we need more active members.
"I know there are a lot of younger veterans in Ashby, but everyone sees the British Legion as the 'old man's club'.
"So we want to make it clear that you don't have to have served in the military to join.
"Anyone can become a member - but it's a fallacy.
"Someone said to me last Remembrance Sunday that they didn't even know Ashby had a Royal British Legion - but we're 75 years old.
"The council offices are the old British Legion club, that's why it's called Legion House.
"All we ask is that people bring enthusiasm if they want to join.
"But if we don't get more people involved, then we'll lose the branch - we're a dying breed.
"If that happens, it's 75 years of history down the pan."
John hopes to create a regular series of social events if numbers can be swelled.
He added: "I'd like to arrange trips out, talks, guest speakers, that sort of thing."
The move is being supported by Ashby de la Zouch Town Councillor Graham Allman who is also a British Legion member.
He said: "If we can get more people involved, there is also the possibility of taking speakers to schools to educate children as to why the Legion exists."
• For further details, contact John on [email protected].