Ashby MP's appeal against five-day House of Commons suspension is dismissed 'on all grounds'
By Ashby Nub News Reporter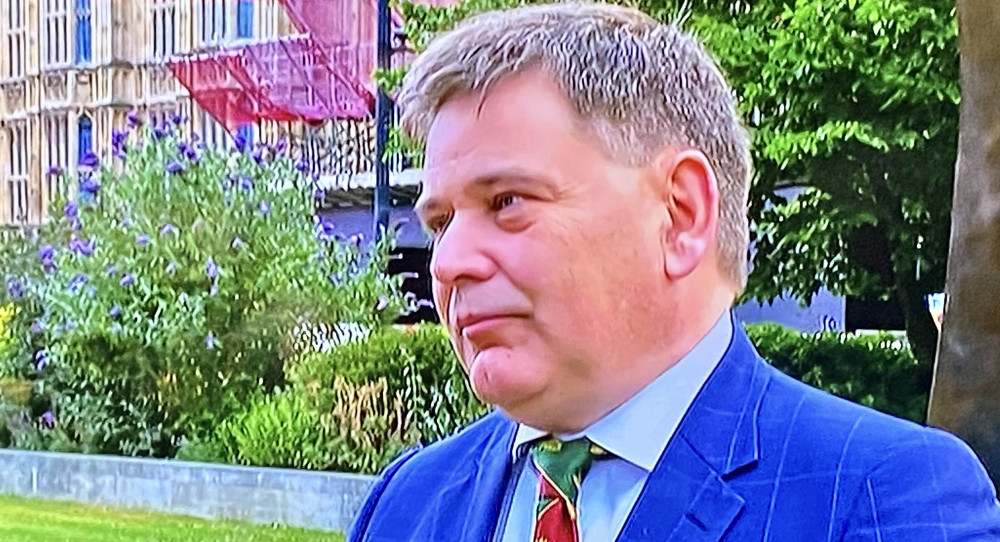 Ashby de la Zouch MP Andrew Bridgen. Photo: BBC
Ashby MP Andrew Bridgen has failed to overturn a recommendation to suspend him from the House of Commons for five days.
The Independent Expert Panel (IEP) dismissed his appeal 'on all grounds' and told the backbencher that he could reasonably have been handed a "more severe" punishment.
The North West Leicestershire MP had initially accepted the Commons Standards Committee's findings, before calling for a reversal by Parliament's appeal panel.
According to the IEP report, Mr Bridgen criticised standards commissioner Kathryn Stone's investigation as "flawed" for multiple reasons in his appeal.
But this was swiftly rejected.
The North West Leicestershire MP was handed the sanction after the parliamentary watchdog concluded he had breached the MPs' code of conduct.
Mr Bridgen had said at the time that he was disappointed by the result and launched an appeal.
However, a panel has dismissed that and said the proposed penalty was appropriate.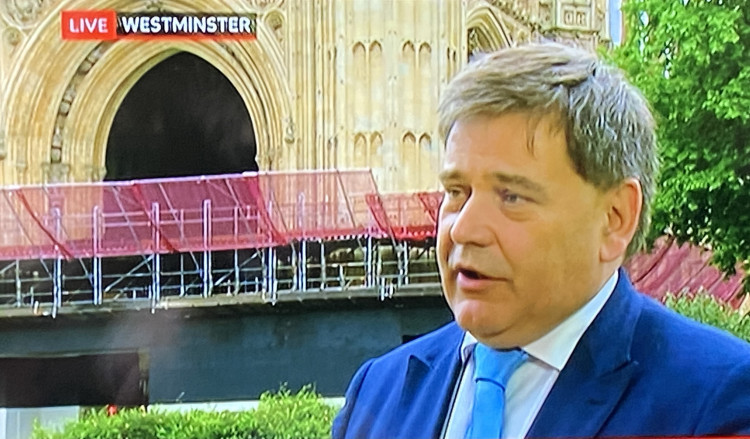 MPs will now vote on whether to uphold the recommended five-day suspension.
Last month, the cross-party Commons Standards Committee found that Mr Bridgen had breached rules by failing to declare his financial interests in Mere Plantations when writing to ministers about the company.
The Cheshire-based firm had donated money to Mr Bridgen's local party and funded a trip to Ghana.
Following an investigation, the committee concluded the MP had shown a 'careless and cavalier' attitude to the rules and recommended suspending Mr Bridgen from the House of Commons for two days.
They also advised a further three day suspension for his 'unacceptable attack' on the parliamentary Standards Commissioner Kathryn Stone.
Appealing the decision, Mr Bridgen criticised the investigation as 'flawed' arguing it had not fully considered the motivations of the person who had made the initial complaint.
He also defended his actions, saying he had been carrying out the duties of a constituency MP.
The Independent Expert Panel asked to consider his appeal concluded that the motivations of the complainant were 'completely irrelevant' and that an exemption for an MPs constituency duties did not apply in his case.
Their report added that the sanctions 'could properly and fairly have been more severe'.