Ashby MP underlines his support in House of Commons for the re-introduction of fracking - despite opposition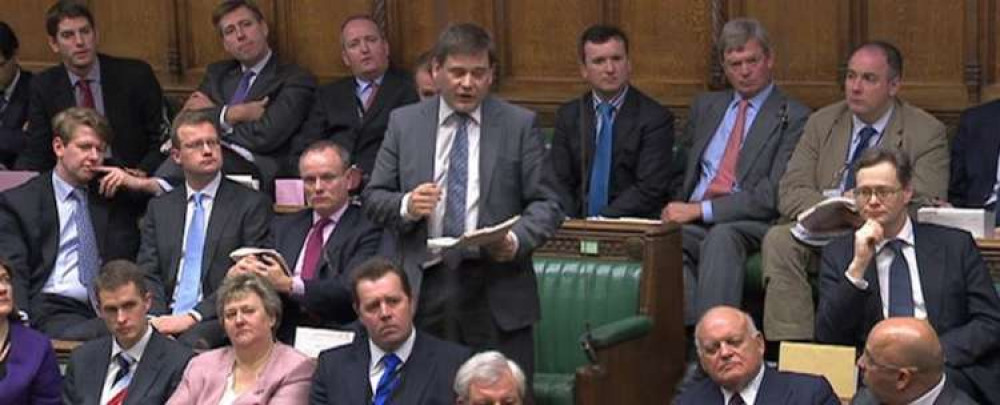 Ashby de la Zouch MP Andrew Bridgen. Photo: Andrewbridgen.com
Ashby MP Andrew Bridgen has again underlined his support for the re-introduction of fracking to the UK.
Fracking can go ahead in England, the Government said last Thursday, lifting a ban on the controversial process.
The practice was suspended in 2019 following concerns over earth tremors.
But with the energy crisis worsening globally, and world leaders scrambling to secure energy supplies, the question has been re-opened.
Mr Bridgen spoke in the House of Commons and said: "We should've been fracking our shale gas two years ago.
"But we are where we are.
"Now, the best time to start is immediately."
That comment drew some opposition from his own side of the House.
But, Mr Bridgen, MP for North West Leicestershire, has consistently supported the re-introduction of fracking.
He quizzed former Prime Minister Boris Johnson on the subject in February.
And he tweeted last month: 'We need to utilise shale gas for an independent energy future,' alongside a graphic reading, 'Drill for Victory'.