Ashby MP issues threat to sue Matt Hancock for six-figure sum over 'Anti-Semitic' comment made on social media
By Ashby Nub News Reporter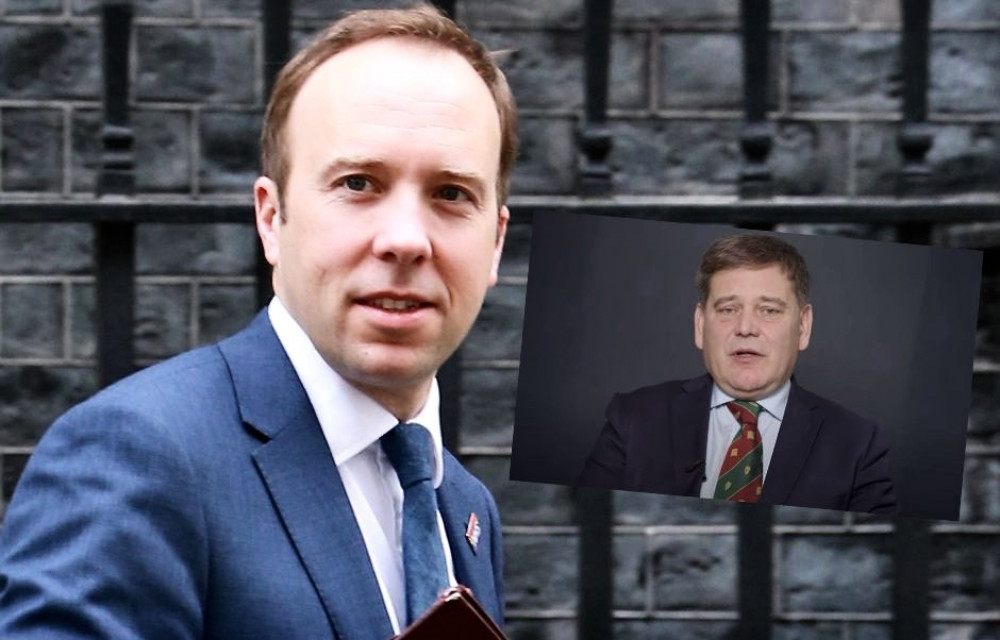 Andrew Bridgen is threatening legal action against Matt Hancock. Images: Dreamstime/You Tube
Ashby MP Andrew Bridgen is threatening to sue Matt Hancock - after the former health secretary accused him on Twitter of "antisemitic, anti-vax, anti-scientific conspiracy theories".
Mr Bridgen was suspended as a Tory MP over a tweet likening the impact of Covid vaccines to the Holocaust.
The BBC reports that a letter sent on his behalf is claiming £100,000 in libel damages.
Mr Hancock - who had the Tory whip removed for his reality TV appearance - is standing by his comments.
A "letter before action" has been sent on Mr Bridgen's behalf by a group called The Bad Law Project, with the support of the Reclaim Party, led by actor and activist Laurence Fox.
According to the letter, Mr Bridgen believes the former health secretary's words were defamatory.
He is calling on Mr Hancock to retract and delete his statement, apologise in the Commons and on Twitter, and pay £100,000into a legal fund for people seeking vaccine damages.
A spokesperson for Matt Hancock said: "What Matt said was obviously not libellous and he stands by his comments.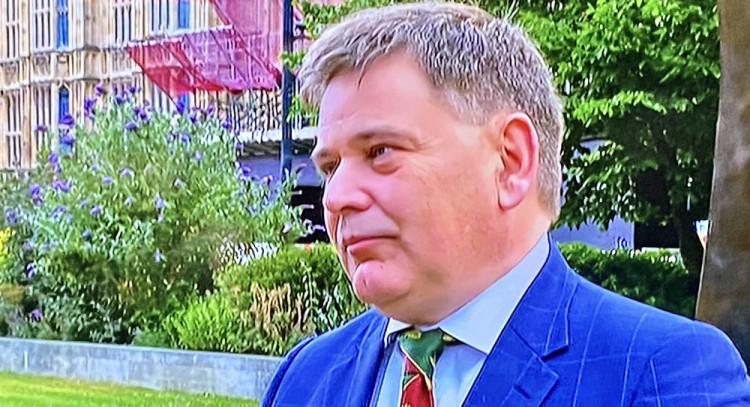 North West Leicestershire MP Andrew Bridgen. Photo: BBC
"Rather than wasting his time and money on an absurd libel case he will undoubtedly lose, let's hope Bridgen does the right thing and apologises for the hurt he's caused and keeps his offensive view to himself in future."
The dispute centres on tweets posted by the two independent MPs on January 11.
Above another Twitter message questioning the safety of Covid vaccines, Mr Bridgen wrote: "As one consultant cardiologist said to me, this is the biggest crime against humanity since the Holocaust."
Mr Hancock tweeted that "disgusting and dangerous anti-Semitic, anti-vax, anti-scientific conspiracy theories spouted by a sitting MP this morning are unacceptable and have absolutely no place in our society".
His tweet was posted with a clip of himself asking a similarly-worded question during Prime Minister's Questions earlier that day.
In the Commons, Prime Minister Rishi Sunak condemned Mr Bridgen's comments as "utterly unacceptable".
On the same day, the North West Leicestershire MP lost the Tory whip pending a formal investigation.
Chief Whip Simon Hart said: "The vaccine is the best defence against Covid that we have.
"Misinformation about the vaccine causes harm and costs lives."
Mr Bridgen said he was 'saddened' about his suspension, but defended his original post.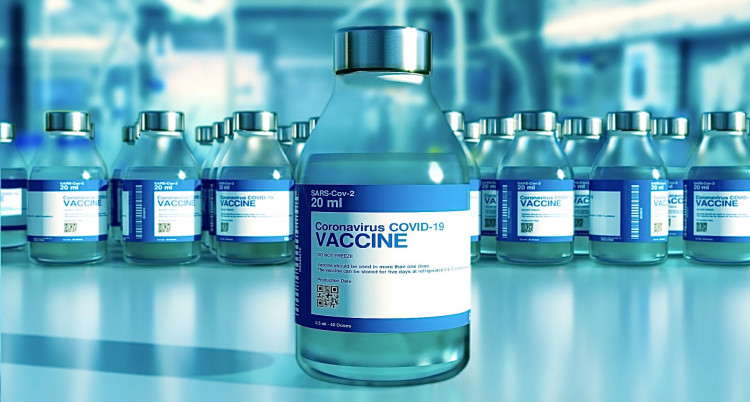 Mr Bridgen has made his views on Covid vaccines clear on social meda. Photo: Dreamstime
He argued it was "in no way antisemitic" and added he would continue to ask "reasonable questions" about Covid vaccines.
Mr Hancock is also an independent MP. In November, he had the Conservative whip suspended for joining the cast of the ITV show, I'm A Celebrity... Get Me Out of Here! while Parliament was sitting.
The MP for West Suffolk, 44, announced last month that he would not stand again at the next general election.
At the height of the Covid pandemic, he was a prominent figure in news conferences and media interviews, frequently speaking for the government when he was health secretary.
He was forced to resign in June 2021, when images emerged of him kissing adviser Gina Coladangelo, in breach of social distancing guidelines.