Ashby MP Andrew Bridgen Explains Why He Voted Against The Motion To Extend Free School Meals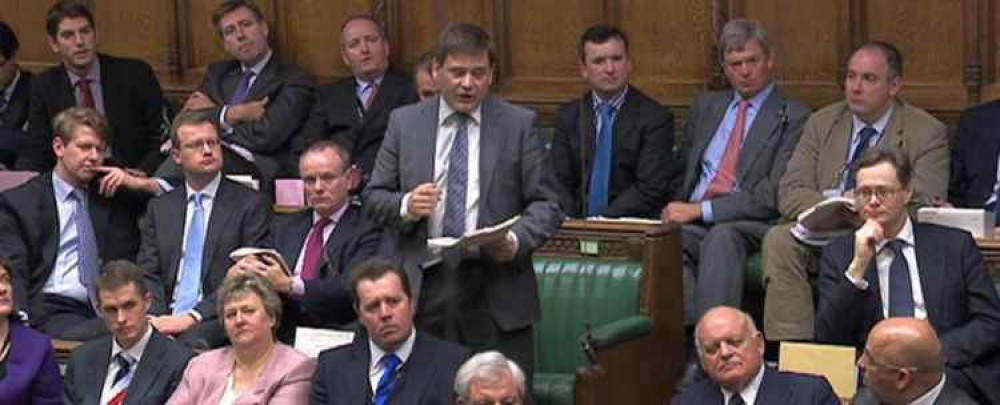 Ashby MP Andrew Bridgen has explained why he was one of more than 300 Conservative MPs who voted to block plans to extend free school meals for the most vulnerable children in society in the House of Commons.
Manchester United footballer Marcus Rashford has been putting pressure on the Government to support the issue following his own experience as a child.
Labour's Opposition Day motion to extend free school meals during the holidays failed.
The motion drew 261 votes in favour, with 322 against in the House of Commons chamber last week.
Mr Bridgen was one of the MPs who voted against.
Ashby Nub News contacted the North West Leicestershire MP to give his reasons - and he issued a statement today (Wednesday).
Mr Bridgen said: "The Covid Summer Food Fund was created to support disadvantaged children during the summer months.
"The £120 million fund provided one-off, six-week food vouchers to eligible families in recognition of the unprecedented situation they faced over the summer and was available for all children who qualified for free school meals.
"The Government did not agree that free school meals should be extended into forthcoming holidays as this would merely, they believe, be a sticking plaster.
"Instead, Ministers are committed to a long-term solution and have put in place measures to support the most vulnerable families.
"I agree that we need to look at the measures we can put in place going forward to put in place a sustainable solution.
"I have also discussed the matter with Conservative run Leicestershire County Council and they are using taxpayer funding of half a million pounds to extend free school meals during holidays for the rest of this academic year, and will benefit the 12,000 pupils across Leicestershire who are eligible for free school meals.
"The Government is doing all it can to support the most vulnerable families via the welfare system.
"Since March, an additional £9 billion has been injected into the welfare system above and beyond normal levels of support to help those who are most vulnerable.
"In addition to this schools are continuing to receive additional funding through the pupil premium, brought in by the Conservative Government which is worth around £2.4 billion annually to help them support their disadvantaged pupils who are in receipt of free school meals.
"I'd also note that although the Labour Party brought forward this motion, they have never put this policy forward in a manifesto or raised the concern until very recently."