Ashby Ivanhoe FC Aim To Raise £1.3million In Bid To Save Their Ground, Then Make It A Community Hub For The Town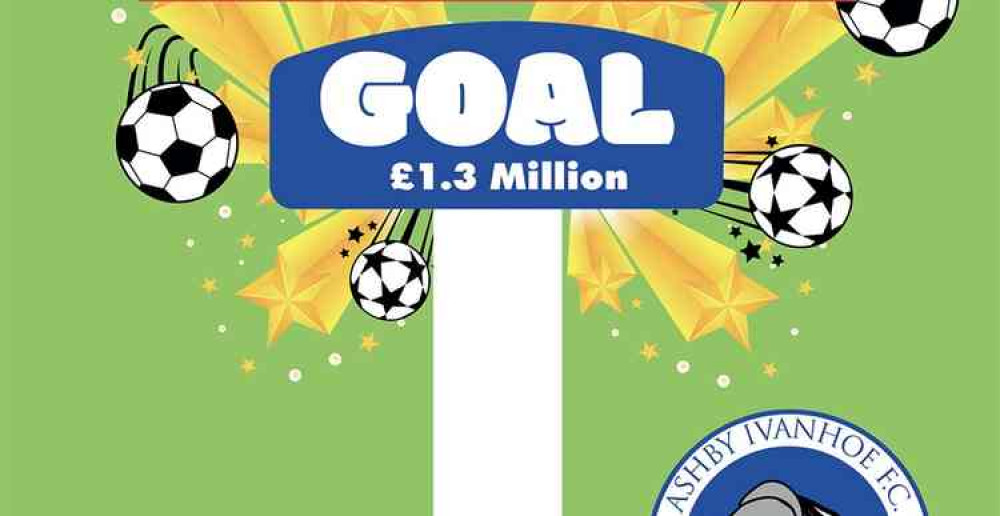 Ashby Ivanhoe have big visions for the future - but must raise cash first
Ashby Ivanhoe FC have launched a bid to raise £1.3million to buy their ground and put their 'adventurous' plans into action.
The Midland League side must purchase the NFU Ground in Lower Packington Road by December 1st of this year.
And they have set up a Go Fund Me Page entitled: Save Ashby Ivanhoe FC's Football Ground.
They already have £153,000 of the £375,000 needed to complete the deal.
And once they have done that, they want to raise almost £1million to turn the area into a community hub with vastly improved facilities and room for 1,500 spectators.
The club's fundraising Initiative will be launched on Saturday (August 1) and is accompanied by a poster which says 'Help Us Save This Site's Future'.
On June 1st, the club was reconstituted as a Community Interest Company, which means that it is a member owned, not for profit business.
Jon Emmerson, Director of Ashby Ivanhoe CIC commented: "Our visions for the club are quite detailed and adventurous.
"But we want to make sure we secure the future of the club by purchasing the ground, whilst we create a true facility for the whole of our community.
"We are very excited about the fundraising initiative and what it will bring for the future."
The visions for the club are set out below:
â—Build on the great facilities to make them even better for football in the community.
â—To create a community hub where people from the town can meet, hold their events and
have a great family time.
â—Welcome everyone - not just football related but all sports and non-sport activities.
â—To provide long term security of the ground for the community and club.
But to achieve the visions the following must be completed:
â—The purchase of the ground before December 1st, 2020.
This will allow for phase two of the project to commence, details of which are set out below:
â—Create a new 9 v 9 size floodlit artificial training pitch
â—Build four changing rooms and two officials' changing rooms
â—Refurbish the clubroom and bar for extended community use
â—Create on-site classroom and flexible multi-use space for football development, education, club
meetings and other community use
â—Build a new drainage scheme to the existing grass main pitch
â—Create new frontage, signage and security gates with new car parking and landscaping
â—Club office space Neil Johnson, Director of Ashby Ivanhoe CIC explained: "This will create a 1,500 capacity football ground with a community building and training facility, an achievement for Ashby I'm sure everyone will agree." Stuart Bonser, Chairman of Ashby Ivanhoe Football Club said: "To achieve this we need your help to raise the £1.3 million needed. "The first milestone is to purchase the ground costing £375,000 and we already have £153,000 secured. "From August 1, 2020, we launch our Fundraising Initiative to help raise the money. "Over the coming months, however long it takes, we will be holding many events and opportunities to fundraise, such as bingo nights, race nights, donation buckets, a Go Fund Me page and lots more. "Check in at the club, look on our website, suggest ideas but above all - please make a donation, however small!" Here is the link to donate now
Save Ashby Ivanhoe FC's Ground
. Head to
Ashby Ivanhoe FC
for more information about the club.