Ashby Hastings Rotary Club make donation to local food bank after holding a 'frugal supper event'
By Ashby Nub News Reporter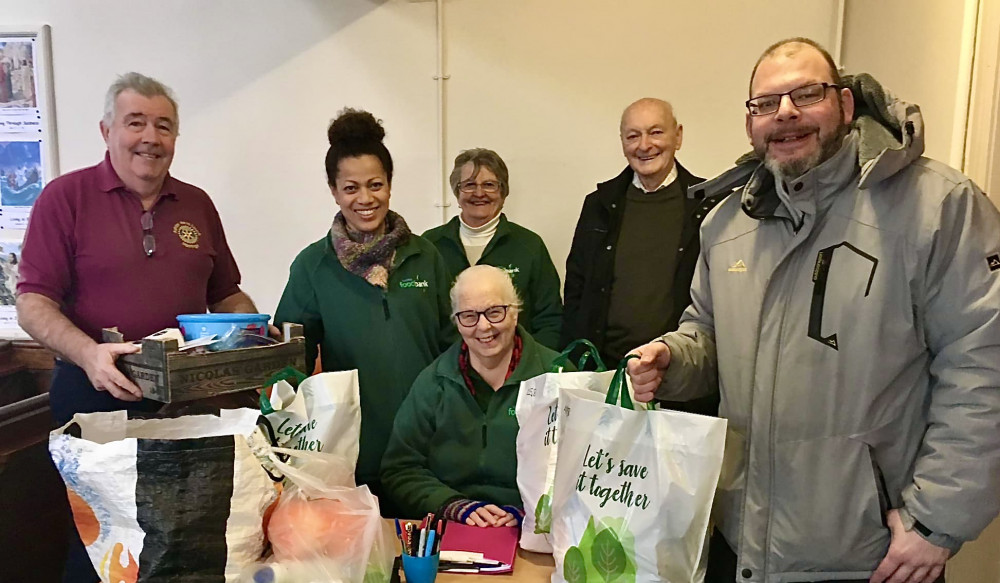 Ashby Hastings Rotary Club members with Andrew Barson - local area coordinator
Ashby Hastings Rotary Club has made a donation worth £500 to Ashby Food Bank - after a 'frugal supper event' over the festive season.
The club's members felt that holding a traditional Christmas party - at a time when many were struggling with the cost of living and the high cost of energy - was not appropriate.
So they decided to hold a frugal supper event between Christmas and New year.
It was decided that the proceeds would go to the local Ashby Food Bank.
Club President Geoff Wilson and his wife Jane hosted the event at their home on December 29, and fellow Rotarians and partners were invited.
Mains and desserts were donated by members and their partners, plus drinks were of the 'bring your own' variety.
A total of 20 people enjoyed the usual banter and camaraderie.
As a result of this event, and the addition of other Rotary funds, they were able to reach a grand total of £500.
Goods to this value were presented by Secretary Paul Bertenshaw and Treasurer John Bate on last Tuesday, which just happened to be Valentines Day.
Volunteers at Ashby Food bank were most grateful for the donation and we hope that those in need enjoy the benefits.