Ashby Gym Is Re-inventing Itself As A Coffee Shop During Lockdown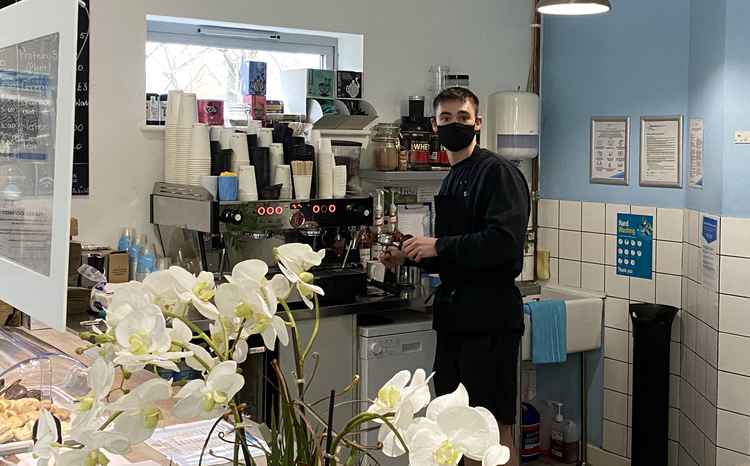 Manager Daniel Ball will be a Bluestone barista during lockdown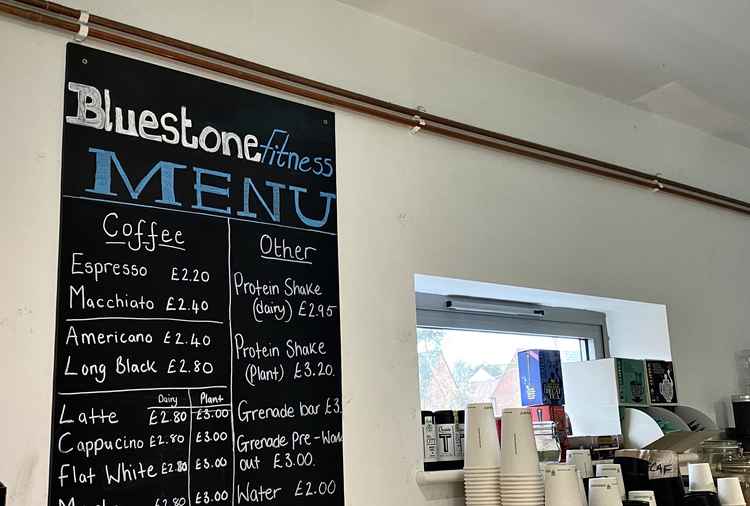 The menu is on show in Bluestone's reception area
An Ashby gym is going from from treadmills to takeaways during the latest lockdown.
Bluestone Fitness, like all gymnasiums, cannot open up again until early December due to Coronavirus restrictions.
So it has decided to operate a takeout coffee service to make sure the business does not close down completely during November.
The gym started selling drinks at 7.30am today (Wednesday) as part of what it describes as a 'lockdown project'.
And manager Daniel Ball says that the move was designed to stay open and keep 'ticking over' until December.
But he says that it is also the chance to promote its coffee making skills and make that a feature of membership.
Daniel said: "We've had a good response from members and we're getting new people as well.
"It's good to keep going so that people can keep thinking of us and interacting with us.
"We just want to stay in people's minds and be interactive.
"Coffee's big part of our brand anyway - and we've always wanted to go for it on that side of the business.
"We've introduced a whole new menu and drinks we've never done before that you'd find in your High Street coffee shop.
"Everyone who works at Bluestone is trained up as a barista, when you come for a job here, that's part of it."
And they already have a number of offers available.
The gym has given details on social media and says: "If you decide to walk, run or cycle here we'll knock 10p off your drink.
"Drive thru - please use the dedicated lane.
"Orders will be taken outside following the government guidelines.
"Any large orders can be made over the phone
"NHS, teachers, front line services & local businesses receive 20p off each drink!"
Another post adds: "Teas, Frappés, Iced coffees, milks, syrups, smoothies & drinking chocolates have all been tested.
"Our aim was to find the right taste whilst maintaining a good balance in each drink.
"Thank you to everyone who has got involved in our lockdown project and for all the support you continue to show - We're looking forward to serving up some of your favourites."