Ashby Company Staging Half Term Adventure Club For Children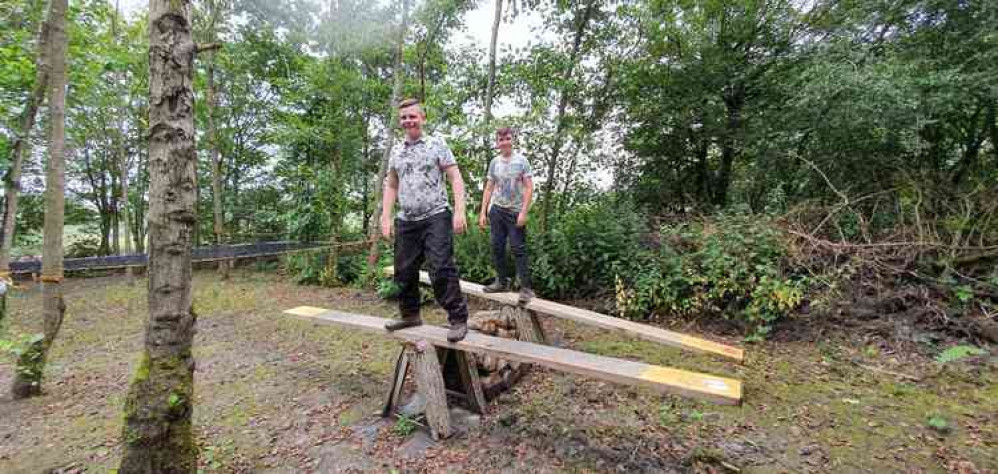 If you are looking to get your children away from a screen and outside in the fresh air then an Ashby firm may have the answer.
Ashby's Field Sport UK is hosting a half term holiday club for children featuring kids' activity days.
It is an ideal solution for anyone looking for fun childcare clubs during the school holidays.
Field Sport UK will give them the chance get Assault Course Experience as well as Archery, Axe Throwing, Fire Making, Air Rifle Shooting, Shelter building and Crafts.
The club will run on Monday, Wednesday and Friday 9am till 3pm
Children will need to bring a packed lunch and drink; clothing and footwear suitable for the weather; any medication (Inhaler)
The minimum age is 10-16 years, children can be dropped off for the day and no parental supervision will be needed.
You should arrive 15 mins before the activity starts but you must Pre book as spaces are limited and the activity must be paid for in full 10 days before.
The cost is £25 per person but there is a discount if you purchase a week session (Monday, Wednesday,Friday) for £60 per person - a saving of £15 per child.
Field Sport UK Activity Centre is situated at Melbourne Road, Lount, Ashby De La Zouch LE65 1RS and us easily accessible from Swadlincote, Burton on Trent, Ashby, Leicester and Coalville
Dates for 2020 are February:17th, 19th, 21st; April:6th, 8th, 10th, 13th, 15th, 17th; May:27th, 29th; July:17th, 20th, 22nd, 24th, 27th, 29th; August:5th, 7th, 10th, 12th, 14th, 17th, 19th, 21st, 24th, 26th, 28th; October:19th, 21st, 23rd, 26th, 28th, 30th.
If you have any questions contact Field Sport UK on 01283 763350/07973 115769 or email [email protected]