Ashby Company In Row With HS2 After Plans To Cut Through Lount Site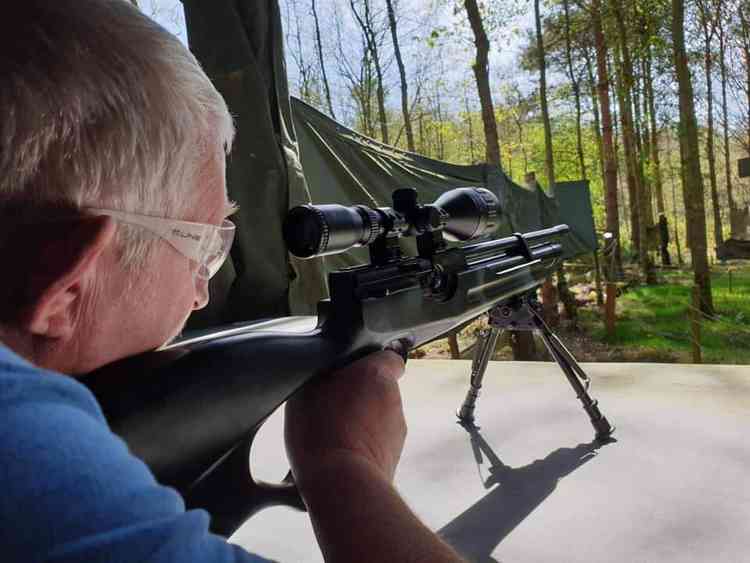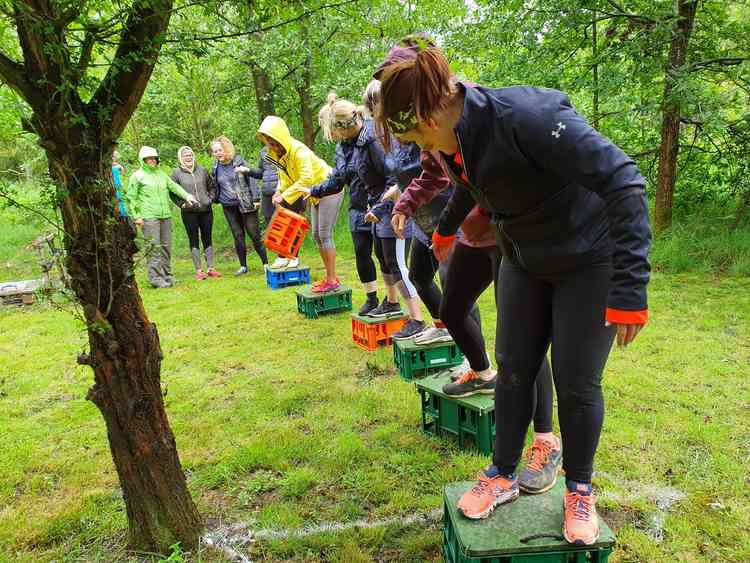 An Ashby company is in dispute with HS2 over plans to run the new railway line straight through their business site.
Field Sport UK is an award-wining outdoor activity centre based at Melbourne Road, Lount.
It offers the chance to take part in clay pigeon shooting, team building, axe throwing and archery.
But the company's future is in the balance after plans were revealed that showed the devastating effect the HS2 line would have.
It means all the work put in to set the business up could go to waste along with the long term financial investment.
But Field Sport UK are unhappy with HS2 and have banned officials from visiting the site after representatives turned up unannounced and did not adhere to Health & Safety Regulations.
Now they are refusing to deal with them until the green light has been officially given for the high-speed link.
Co-owner Kelly Wheeler explained that the company had to overcome local opposition to set up what is now a popular facility - only for HS2 to leave their prospects in limbo.
"When we applied for planning permission in 2013, it was said to be the most controversial planning application in North West Leicestershire since anyone can remember," explained Kelly.
"We had protesters locally. But we turned it around and most of the people who were against us now like us.
"They gave us a hard time but now we're attracting big name customers.
"It was going well then we found out that HS2 goes straight through the middle of the centre."
Kelly then revealed the row that led to Field Sport refusing to deal with HS2 officials directly.
"We banned HS2 from our venue because they contravened health and safety laws," she said.
"They were supposed to book appointments, the nature of our business is dangerous.
"But we caught them in our woods and one of the group was their health and safety inspector.
"They had a little bit of egg on their face. So our land agent sent them a letter banning them from the centre, because they didn't take health and safety seriously, and they have to because you're dealing with firearms."
There is some time on the side of the company due to delays in HS2's progress.
"Our part of the line, Phase 2B, hasn't been passed by the Queen yet and that's been put back until 2023," added Kelly.
"They're trying to gain access again for surveys but that means me shutting my business down for a day and they'll give me £170 for that.
"It's horrendous. We'd spoken to them and told them our working hours and they would have to work around those."
But Kelly says there is no getting away from the big picture which needs to be settled.
"We have invested a large amount of money in that centre. And we didn't do it for the short haul," she added.
"We have a lease, but what we'll get paid is a pittance, reading between the lines.
"How do I move a business like mine? It wasn't easy in the first place to find it.
"Last year when we found out about it, we literally downed tools and said: We can't grow the business any more'.
"But I said: 'We have to carry on'. We built the assault course and carried on with our plans. We've added an education side.
'It's horrible not knowing what's going to happen.
"Now they're trying to communicate with me but I said: 'Not now, we tried and you were silly'
"I don't have to allow them on until it's passed - then we have to.
"But I wouldn't walk away quietly.
"They'd have to find somewhere else.
"We bring in people from all over the country. We've achieved so much, we've won so many awards and got business recognition. We're not playing at this."