Ashby community comes together for the annual Big Tidy Up - with 75 bags of rubbish collected by volunteers
By Ashby Nub News Reporter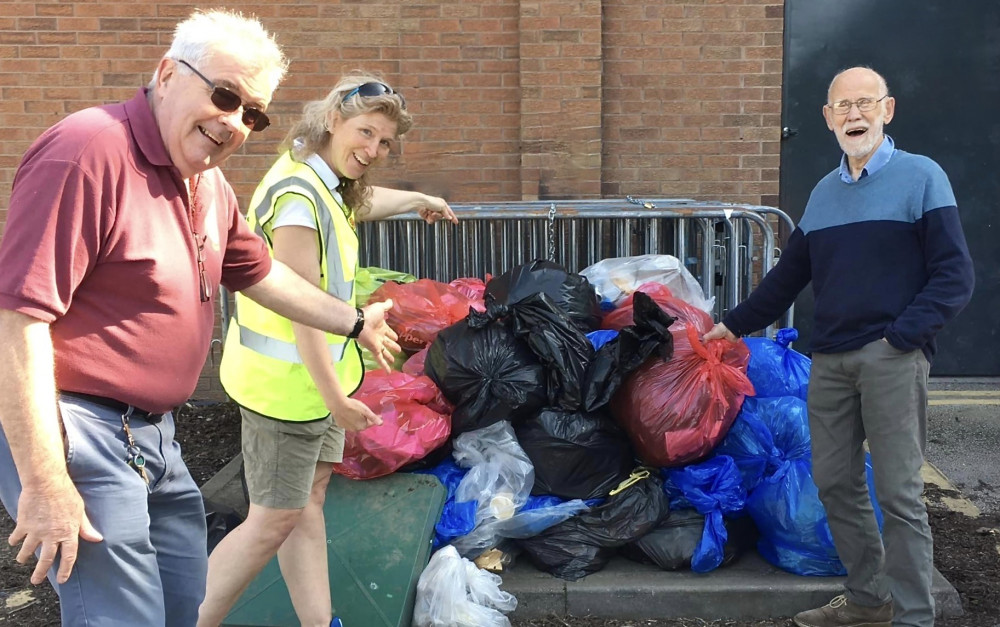 Volunteers collected around 75 bags of rubbish from the streets of Ashby. Photo: Ashby Hastings Rotary Club
The streets, parks, footpaths and open spaces of Ashby are, for a while at least, free from much of the litter and rubbish that can usually be found in them.
In a town-wide litter pick - Ashby's Big Tidy Up - organised jointly by the LoveAshby Litter Picking Heroes group and the Ashby Hastings Rotary club, willing volunteers, both young and old, spent Saturday afternoon with a litter picker in one hand and a refuse sack in the other as they walked and collected rubbish.
This included a group of Ivanhoe College pupils helping their community.
About 75 bags of rubbish were collected from the streets and open spaces.
Volunteers enjoyed sharing their litter picking experiences with one another when they met together at the end in Hood Park for refreshments - which were provided by the Ashby and Moira Co-op.
The organisers of the event wish to thank all who contributed in any way: volunteer litter pickers, cake makers, local retailers and councils.
Ashby Hastings Rotary Club said: "Their sterling efforts demonstrated their community involvement and interest in the town.
"It just shows how much local people value living in a clean and litter free environment and what can be achieved when people work together for a common purpose from which all benefit."