Ashby church is offering a warm space and advice for those seeking help during difficult winter ahead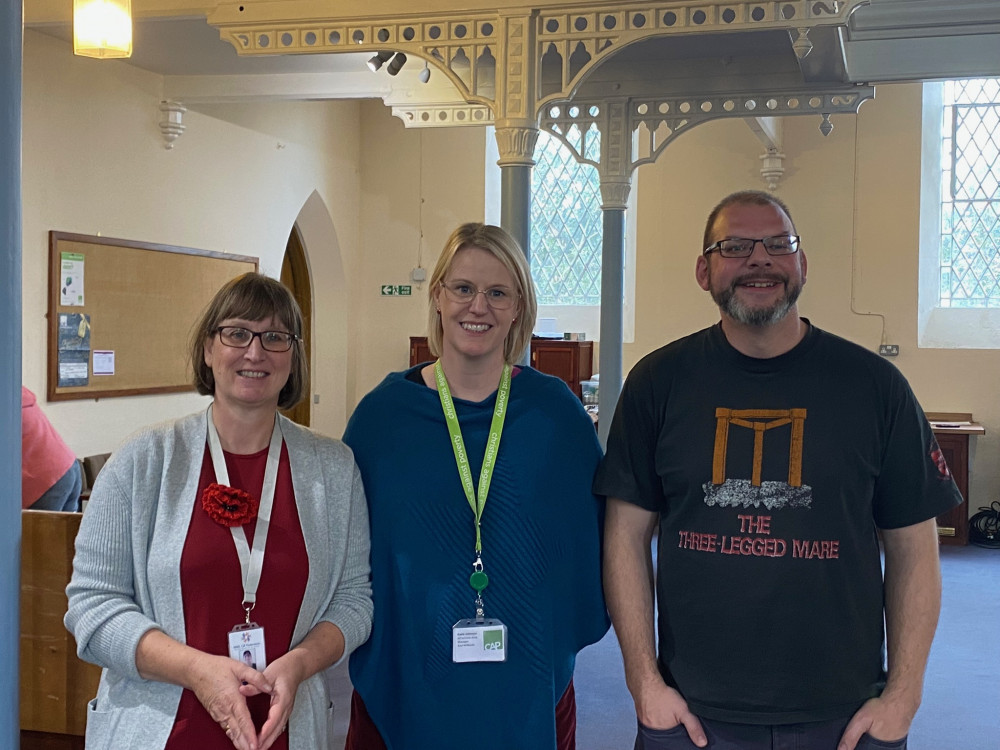 Sue Freeman, Katie Johnson and Andy Barson at the recent Ready for Winter launch at Holy Trinity
An Ashby church is offering help and advice - and a friendly place to go - for anyone who needs help with the cost of living crisis.
Holy Trinity Church in Kilwardby Street is opening its doors on Thursdays for coffee mornings - and the chance to get advice on topics such as rising bills and personal finances, as well as offering a warm space to local residents.
Trinity Pathways comes in between 10am-12noon for an open morning with some organisations - such as Christians Against Poverty - on hand to speak to people and provide help.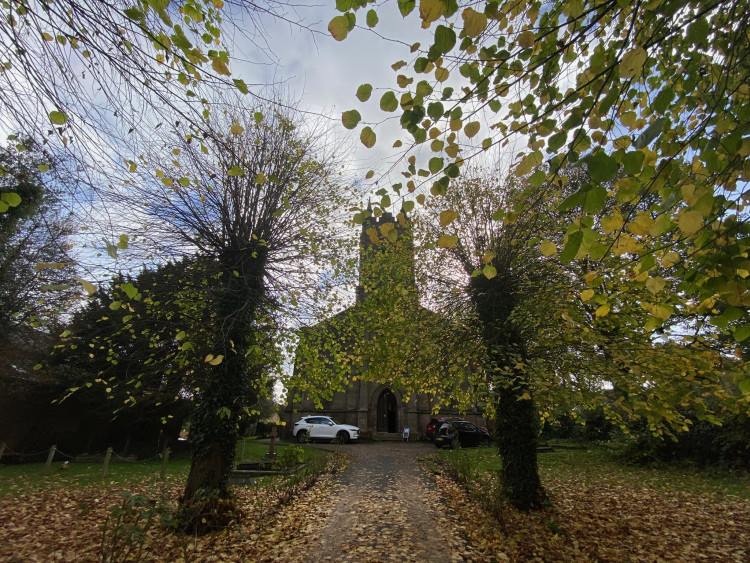 Social prescriber Sue Freeman told Ashby Nub News: "I think we've had a bit of a 'false' Autumn so far, and the temperatures have been mild, so heating homes has not been as much of an issue.
"I think that, in a few weeks, people's thinking and perception will have changed a lot.
"These sort of events will then become more and more necessary, and that more people will come.
"The church is very knowledgeable about day to day issues because we all network.
"Chances are that if you have a question, we can point you in the right direction if we can't deal with it directly.
"I work out of the GP surgeries at Ashby, Measham, Ibstock and Barlestone, so I'm a social prescriber. My job is to connect people with community services and groups.
"I could bring a patient down here, who is perhaps feeling a little bit lonely, and then I can talk to people about what advice I can offer.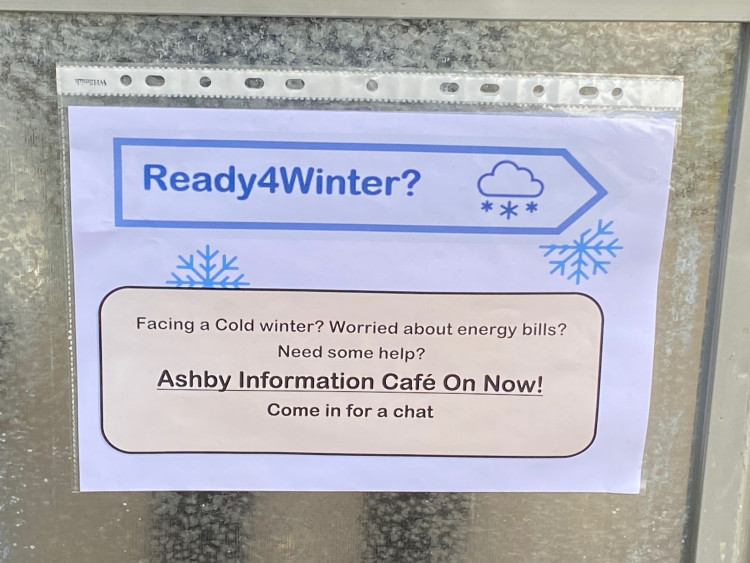 "We need to focus on us all working together - everybody knows everyone but we're not interlinked.
"But if you don't know about support groups, we do and we'll welcome you. Everyone's very friendly. I know all the other churches are the same.
"We're talking to people who wouldn't normally be able to do these things for themselves."
The invite extends to the once a week sessions which could provide crucial help.
Sue added: "It's a real hub which will become more popular once people know about it.
"It's not part of the Ready For Winter scheme, but the Pathways can help.
"I'm sure there are lot of people who will be starting to think about these issues and maybe some who haven't had to think about it before.
"People think it's those on low incomes who are going to be affected most - that's true to a certain extent, but I think the middle earners will be as well because of the mortgage increase shocks.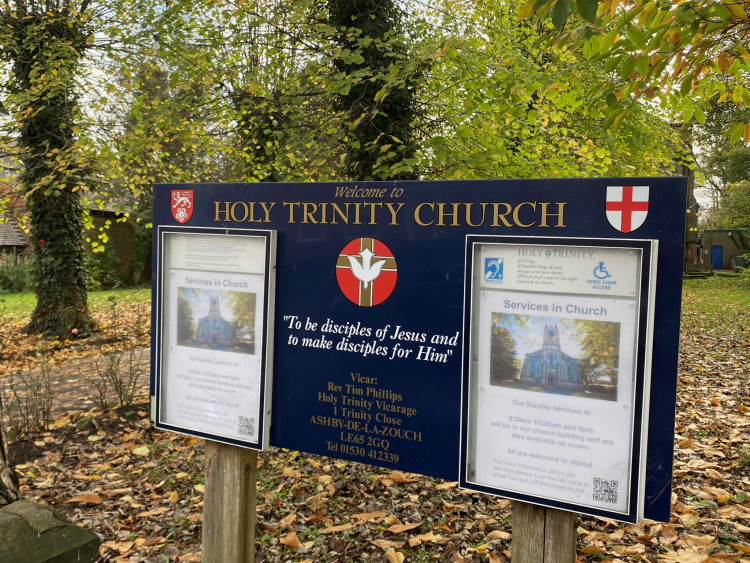 "The help is there for people at the very low end, but nothing for those in the middle. Nobody expected this.
"There's no stepping stone, it seems to be all or nothing."
Helen Crouch, Food Poverty for North West Leicestershire District Council, added: "The council's website has a cost of living link now, there's a lot going on in the district with warm spaces and support from food banks."
Katie Johnson, of Christians Against Poverty, added: "Just being able to look at people's budgets means sometimes we can reassure people that the cost of living rises aren't going to affect them.
"There are rises and it is difficult, but we can talk things over with people - and they are probably going to be okay."