Ashby Co-op Cause Moira Replan Is Building For The Future During Lockdown
Moira Replan has been supporting former mining communities in the local area for 30 years.
---
By Graham Hill
Posted: Thursday, 14th January 2021 4:36 pm
---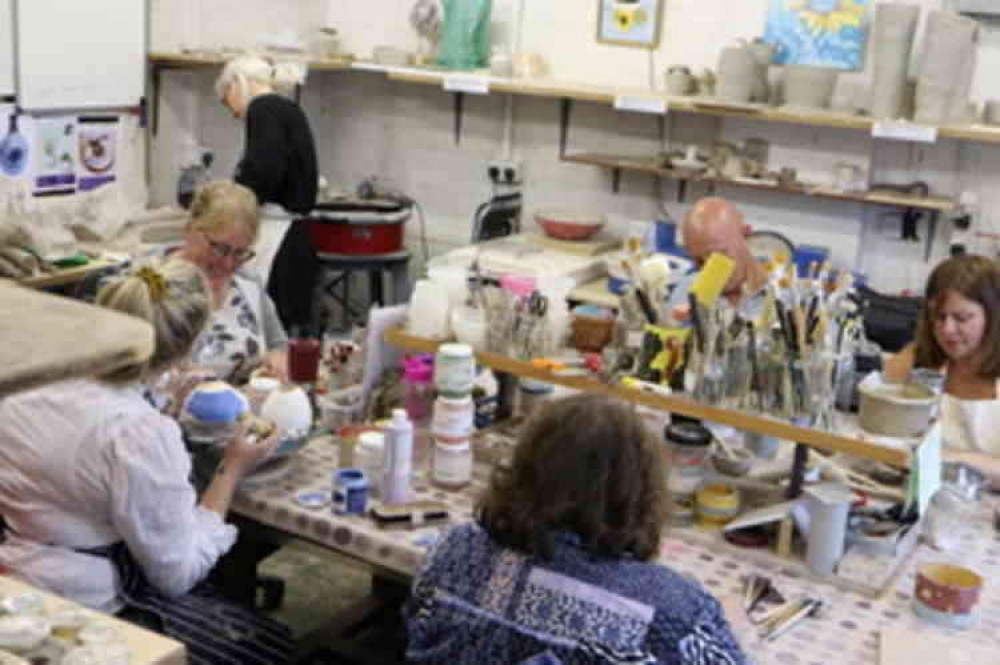 Moira Replan aims to send recycled tools for use in Africa
Moments that matter
Moira Replan has been supporting former mining communities in the area for 30 years. Originally, they were set up to re-train people who found themselves unemployed when the area's coal mining industry fell into decline in the 80s.
Since then, they've not only continued providing this service but have moved with the times and now have a repair shop where they run an active recycling programme, specialising in recycling items that might otherwise end up in landfill.
The Ashby cause is one of 4,500 local causes across the UK receiving a share of £15m, thanks to Co-op Members. The funds will be spent on the infrastructure of its repair shop in the village.
Moira Replan plays an important role in the community, providing a wide range of learning activities, both formal and informal, mainly aimed at older people in the area who benefit from socialising while learning new skills.
The Co-op bases its values on self-help, self-responsibility, democracy, equality, equity and solidarity and Moira Replan's ethos fits into that.
Founder Graham Knight says the Co-op funding has provided the cause with a solid base to work from and carry out its future plans once lockdown is over.
"We try to do something a little bit different that we could never have done without Co-op Members' support. We brought a building back to use that would've gone derelict," he explained.
"In April we put the Co-op's funding towards a new roof for the building of the repair shop, and now this funding will go towards rewiring the building. We've got to implement a three-phase electricity supply because we have new machinery. That's how we'll be spending the money: it will all go into infrastructure.
Graham explained Moira Replan's ethos has a distinct green feel to it and fits in with the local authorities' climate change policies.
"There are two aspects to us: the recycling, and awareness of other things that can be recycled, and then there's the element of bringing people together and helping people to learn a new skill," he said.
"There's lots of areas in recycling that you don't think of, giving things a new lease of life. People can donate bicycles they no longer want, and we can pass them on to people who do want them but can't afford a new bike.
"The other project we're doing is pottery and that has gone really well, it's a really good social exercise, people come along and socialise, and people who are perhaps a bit lonely have been able to come along and meet people.
"It has become a place where you come along to do pottery, but you'd also have a chat, a cup of coffee and things like that."
But Graham says that sessions have had to be put on hold due to the Coronavirus crisis.
"With the pottery, on March 18th this year, we had about 30 people coming in. That was each week, and then it went to zero," he said. "It was September before anybody was talking about coming back.
"We did have about 12 to 15 people returning, but people are very cautious about doing anything at the moment. It's completely stopped again of course. People are all from different households and there is a confined space, so you just can't do it.
"During this time, we've done a lot of redecorating and work on the exterior of the building. We have also been doing some first aid courses.
"A variety of people help us out, all age groups, we've always dealt with adults, and done all sorts of training over the years. We've sort of re-invented ourselves to suit the deeds of the local population.
"Over the last 10 years we've started doing leisure activities, craft skills and a lot of arts-based stuff. A lot of the people we deal with are within walking distance of the centre."
For more information on Moira Replan, go to www.moirareplan.org.uk.
When Co-op Members buy own-brand products and services, 2p for every £1 spent goes to support local causes and community organisations. Download the Co-op app to get personalised offers every week and select your local cause. To download the Co-op app, search 'Co-op' in the App Store.
To find out more about the Co-op Membership, click here.