Andy Robinson of Fishers: What To Do If You Are Facing Divorce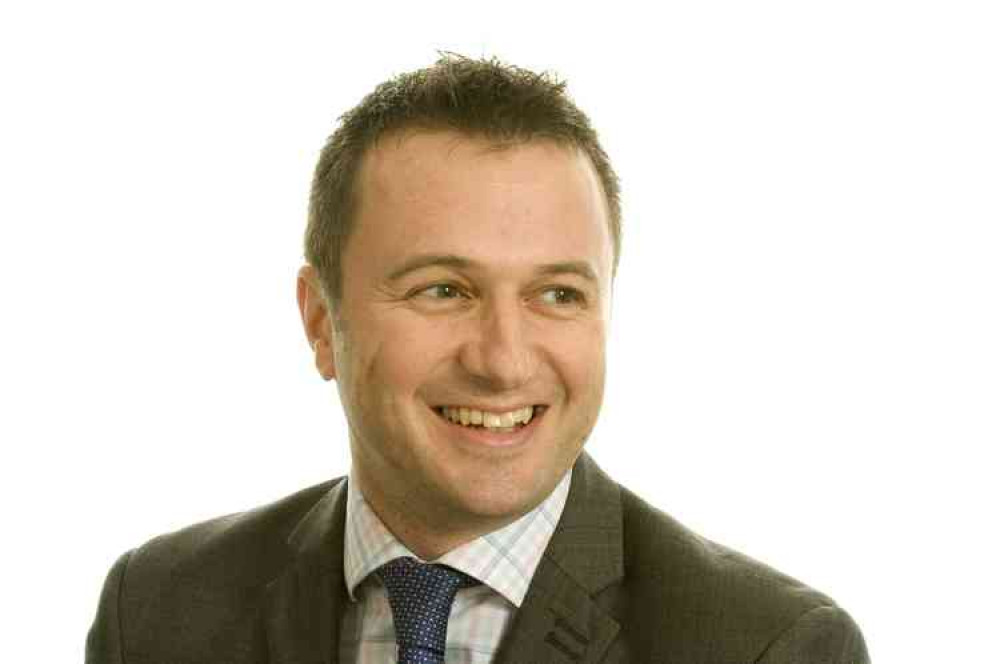 Divorce Solicitor - Andy Robinson
When a relationship breaks down, it may feel like there is an overwhelming amount to consider before legally separating.
From finances and assets to arrangements for your children and their emotional wellbeing, you will have significant choices to make about your future.
For this reason, it is vital to seek professional advice from a divorce solicitor before making any decisions. You are also likely to need expert legal advice to ensure you get a fair settlement that protects your interests and those of your loved ones.
At Fishers, our team of compassionate divorce lawyers understand that this is a confusing and emotional time for all involved. That is why we believe that fully understanding your unique situation is paramount to make sure we find the right solution that prioritises your best interests.
When you come to Fishers to discuss your potential separation, a member of our specialist team of divorce solicitors will dedicate their time to finding resolution that meets your needs. We offer a fixed fee initial appointment where you can discuss your situation with our expert divorce law solicitor. You will leave the meeting with a clear understanding of your options, the likely costs, and the probable timescales concerned.
If you are planning on getting a divorce, are in the process of getting divorced, or would just like some advice, get in touch with our divorce solicitors in Ashby de la Zouch today.
Why choose Fishers for your divorce or separation?
Fishers is a Lexcel-accredited law firm, which acts as a mark of confidence in the quality of our practice management and customer care. Our family lawyers are members of Resolution, which is a network of legal practitioners committed to non-confrontational and constructive method of family dispute resolution. This means we can often help you negotiate financial agreements, childcare arrangements and other details related to your divorce or separation without the need for court action. This can make resolving disputes and making arrangements much faster, more cost-effective and less stressful. However, where court action is the best or only option, we have the experience and expertise to offer the best possible representation for your interests, helping you to achieve a fair settlement for your needs. Our divorce and relationship breakdown services Our divorce solicitors in Tamworth and Ashby de la Zouch offer a full range of legal services for people considering or going through a divorce or relationship breakdown. Divorce Whether you are considering petitioning for divorce, need to respond to a petition started by your spouse, or require support with handling any other issues relating to divorce, we can help. Our expert divorce lawyers can guide you through the entire process, ensuring that you meet all of your legal responsibilities and get the best possible outcome for you and your loved ones. Dissolution of civil partnerships If you or your partner have chosen to end your civil partnership, we can support you through the dissolution process and ensure your interests are protected at all time. Property matters relating to separation In any separation, deciding what happens to your home is often one of the biggest issues that needs resolving. Where you own a home with your partner, we can help reach a fair settlement on what happens to the property, including who gets to keep possession and what financial compensation the other party will receive. We can also help with settlements relating to any other property you own, including commercial property and residential buy-to-let property. This includes advising on any tax implications involved in the sale of property. Financial matters relating to separation There are various financial matters that may be involved in separation, including what will happen to any savings, pension plans, shares and investments and any other financial assets. You may also need to agree a maintenance settlement, including a child maintenance agreement. We can help negotiate an appropriate settlement or represent you in court where you and your former partner cannot agree a fair settlement voluntarily. Where you do agree a settlement voluntarily, we can help you apply for a court order to make this agreement binding, reducing the potential for any future conflict if one or both parties change their minds about the agreement. Protection orders Where you have been the victim of abusive behaviour from your partner, we can help protect you by applying for court orders that can stop your former partner from harming you further. Using court orders, it is possible to prevent your partner from coming near you, your children and your home, stop them contacting you in any way and force them to leave your home if they refuse. Mediation Mediation is a non-confrontational way to agree the details of your divorce or separation, including a financial settlement and arrangements for childcare, residence and contact, where required. Mediation involves both parties meeting with a trained, neutral mediator who can talk through the issues involved in a supportive, constructive way, helping you to reach a mutually acceptable resolution. Because mediation can allow you to avoid the need for court action, it is often the least expensive, fastest and least emotionally draining way to resolve disagreements relating to the end of a relationship. The divorce process There are various steps involved in getting divorced. It is usually a good idea to have support and guidance from an experienced divorce solicitor throughout the entire process to ensure things progress as quickly and smoothly as possible, while ensuring your interests are protected at all times. Applying for a divorce To start the divorce process, you will need to fill in a divorce petition and send this to your nearest divorce centre. The petition needs to lay out the reasons why you are seeking a divorce and these will need to be sufficient to convince a judge that your relationship has permanently broken down. Responding to a divorce petition If your spouse has filed a divorce petition, you will be sent a copy by your nearest divorce centre. The petition will be accompanied by an acknowledgement of service form, which you need to fill out and send back. You will need to fill in the acknowledgement of service form stating whether you choose to accept the divorce or disagree with it. If you agree, the divorce will then go ahead, if you disagree, you will then need to explain why you are doing so. Applying for a decree nisi If you applied for the divorce, then once your spouse has responded to the petition you can apply for a decree nisi – this states that the divorce will become final on a set date, unless your spouse successfully defends the divorce. If your spouse chooses to defend the divorce, you will normally need to go to court hearing where a judge will decide whether to grant you a decree nisi. If your spouse does not response to the divorce petition within 21 days, you can normally go ahead with applying for a decree nisi. Applying for a decree absolute A decree absolute finalises your divorce, meaning you are no longer legally married. You need to wait at least 6 weeks after your decree nisi was issued before you can apply for a decree absolute. Grounds for divorce If you and your partner have been married for at least a year, you will be eligible for divorce. There are, however, certain grounds for divorce that you need to demonstrate in order to get a divorce. There are five legally acceptable grounds for divorce: Adultery (under current UK law, only sex between partners of opposite genders qualifies as adultery)
Unreasonable Behaviour
Desertion
Two years separation and an agreement from your partner to divorce
Five years separation, whether your partner agrees to the divorce or not
Frequently Asked Questions about divorce and separation
Why can't you use adultery as grounds to end a same sex marriage or civil partnership?
Because current UK law defines adultery as being sex only between a man and a woman, this does not usually apply in cases of infidelity within a same sex marriage or civil partnership. Instead, infidelity between same sex partners has to come under the grounds of unreasonable behaviour.
If you are in a same sex marriage and your spouse has sex with someone of the opposite gender, this will be classed as adultery, however, in civil partnerships there is no provision for adultery at all, so this would still be classed as unreasonable behaviour.
Do you need to dissolve a civil partnership to get married?
If you are in a civil partnership and wish to convert this into a marriage, you do not need to dissolve your civil partnership first. You simply need to sign a 'conversion into marriage' declaration in an appointment with the superintendent registrar at your local register office.
Get in touch with our expert divorce solicitors in Ashby de la Zouch