Ashby United FC Staging Competition To Find A Motto For Newly-Formed Community Club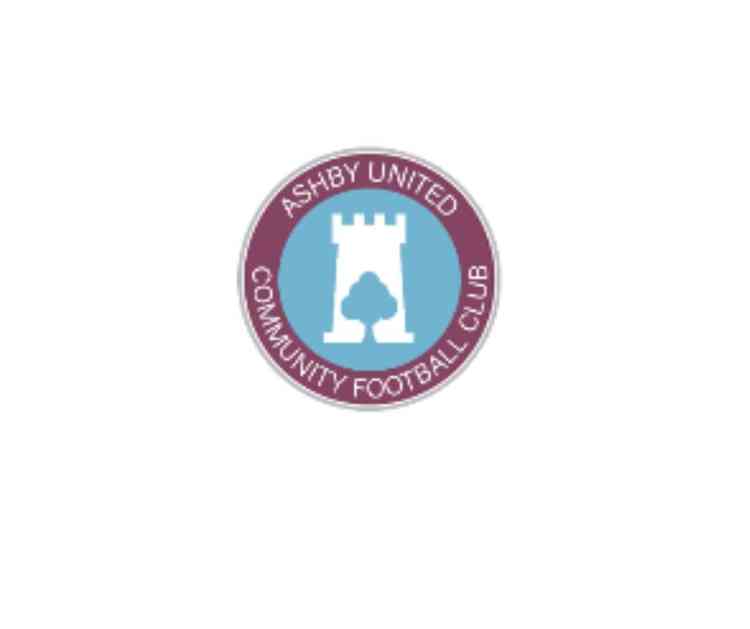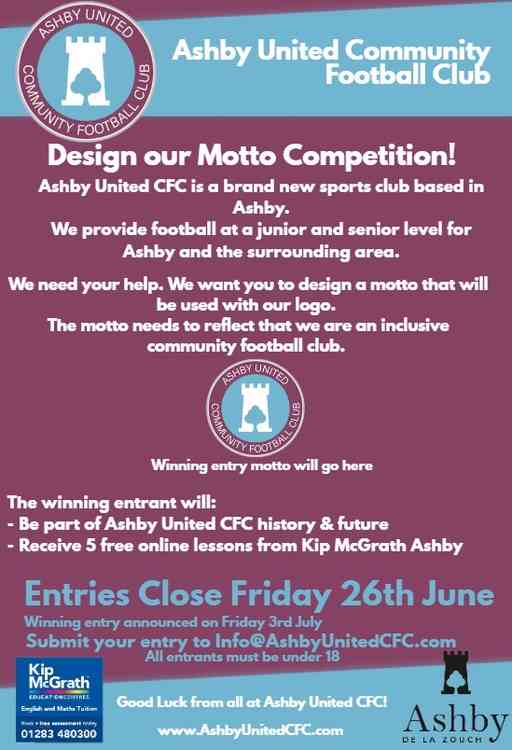 Ashby United FC have launched a competition to design a motto for the new community club.
The club is only weeks old following their recent launch.
And now they want your help - all entrants must be UNDER 18 - to design a motto that will be used with the club's logo.
It should reflect the fact that Ashby United was set up as an inclusive community club.
The competition is being backed by online tutoring company and community partner Kip McGrath.
Chairman Murrae Blair-Park explained: "Finding the right club motto that represents what we stand for as a community club is vital for the future history of Ashby United CFC.
"I would encourage anyone under the age of 18 to get involved and submit an entry, after all
"This is your chance to help shape the future of your community football club.
"We are extremely grateful to Kip McGrath Ashby / Swadlincote for agreeing to support our community competition."
A message from Kip McGrath, of Ashby and Swadlincote, said: "Kip McGrath is delighted to sponsor the 'Design our Motto Competition' for Ashby United Community Football Club.
"This is a fantastic way to engage young minds in the community.
"A motto is a very important statement that reflects an organisation's values so I look forward to reading all entrants suggestions."
Submit your entry to [email protected] by Friday, June 26 which is when entries will close.
The winning entrant will receive five free lessons from Kip McGrath and be a part of the football club's history.