Ashby Ivanhoe FC name stand after 'driving force' Charlie on his 60th birthday
By Ashby Nub News Reporter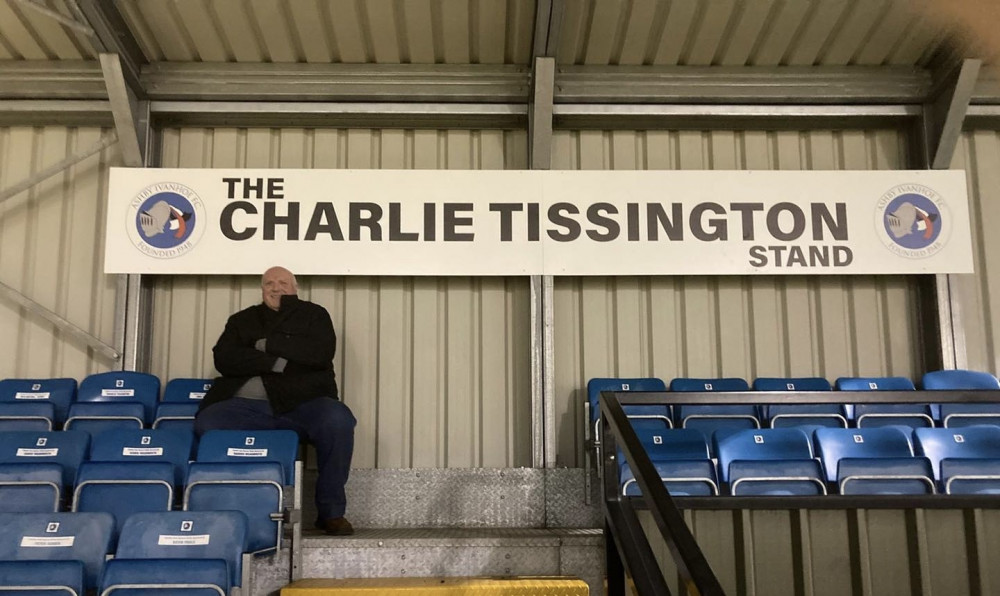 Charlie Tissington in the newly named Ashby Ivanhoe stand. Photo: Ashby Ivanhoe FC
Ashby Ivanhoe FC have given long-standing club servant Charlie Tissington a birthday present he will never forget.
The club have named their main stand after him.
A new sign was specially unveiled on Charlie's 60th birthday - and comes as the club prepare to mark their 75th anniversary in 2023.
The club announced the naming of the stand - at their NFU Ground home in Lower Packington Road - in a social media post today (Monday).
It said: "Today is Charlie's 60th birthday and next year is Ashby Ivanhoe Football Club's 75th Anniversary.
"The football club thought it appropriate to mark both occasions by naming the main stand - The Charlie Tissington Stand.
"Charlie Senior was a founder member of the club and Charlie Junior has been a driving force behind the club for approaching 50 years.
"The Football Club owe great thanks to both for what they have done and for what we will become."
Charlie responded by saying: Had a good day at the clubhouse yesterday.
"Thanks all for coming and topped off with this great present from Ashby Ivanhoe FC."