What's On in Ashby this weekend: Christmas comes early to Ashby de la Zouch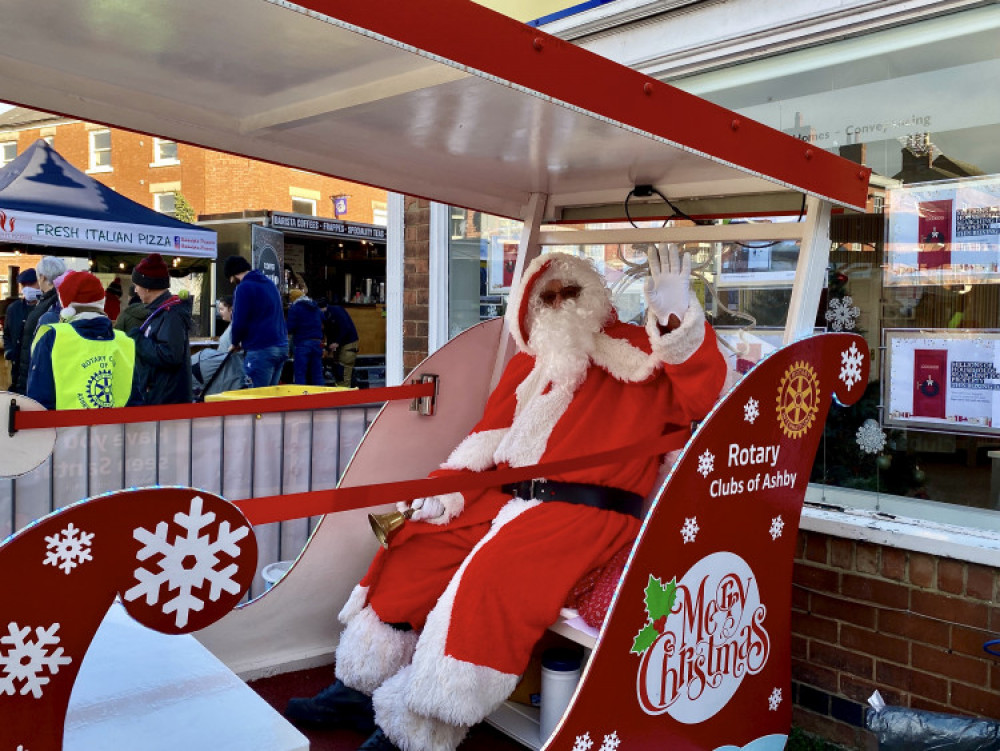 Santa is heading for Ashby de la Zouch's Christmas Fair. Photo: Ashby Nub News
Christmas festivities dominate the weekend in Ashby de la Zouch over the next few days.
Saturday sees the start of the Ashby Food Gusto Christmas Fair - with the town centre also closed to traffic on Sunday.
Organisers are promising a 'cracker' of an event to kick off December.
Taste the quality at the Ashby Food Gusto Christmas Fair on Saturday 3rd & Sunday 4th December.
Held on Market Street in Ashby de la Zouch alongside the Christmas celebrations organised by Ashby Town Council, the fair is perfect for getting those final gifts for Christmas and grabbing some delicious food at the same time.
There will be a range of entertainment, including children's rides, a live music programme and even Santa will be visiting. This will give you a chance to relax with family & friends, enjoy the food & drink and join in the Christmas spirit.
Jacks of Frost will be performing Saturday 3rd at 12pm, 2pm & 3.30pm come grab a photo or selfie.
Ashby Toolbox will also have a visit from The Grinch as part of the party.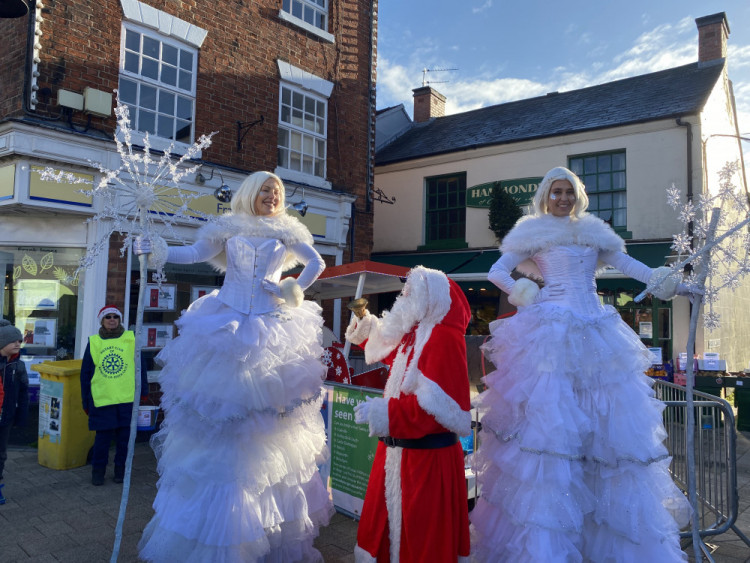 You can find it on Market Street in Ashby de la Zouch from 10:30am till 5pm on Saturday 3rd; and 10:30 am till 4:30pm Sunday 4th December. Entry is free, come down and support local and regional artisans as well as Ashby's vibrant shops & town traders!
Full details are HERE - including a timetable for Saturday's attractions.
That is followed by the Santa Fun Run and Walk on Sunday - starting in the Bath Grounds at 10.45am.
Entries can be made online HERE or via paper entry either by downloading an entry form from the website or visiting the Rotary Club stall in the town centre tomorrow (Saturday, December 3).
The event, now in its eighth year, has become a fixture of the town's Christmas calendar as part of the Ashby Christmas weekend which sees the Ashby Food Gusto Christmas Fair in Market Street.
For many this marks the start of the Christmas season.
The Santa event will run with its ever popular format - the picturesque 3km route around Ashby being open for people to run or walk around with the Rotary Club asking all entrants to dress up in their most festive Christmas dress.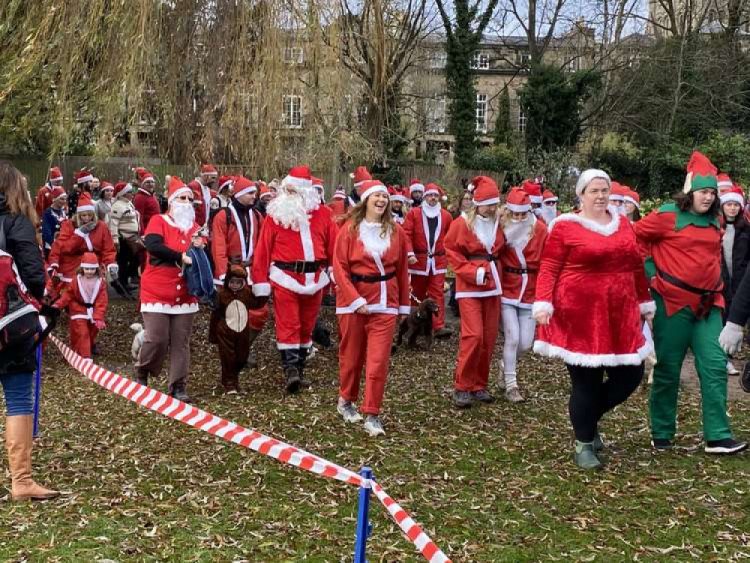 Whether it is their own Santa suits, Christmas jumpers, reindeer suits or anything else that shouts Christmas!
Entry fees remain at the reduced price of just £6 per person for all age groups, with all entrants receiving a 2022 event medal, a free sweet treat from event partners Sweet Memory Lane and all Christmas dressed kids will get a free chocolate bar at the end of the fun run and walk.
More details of the event are HERE.
Ashby Venture Theatre's production of Not With a Bang! continues over the weekend and ends on Saturday.
You can find out more details of the production - and book a ticket - HERE.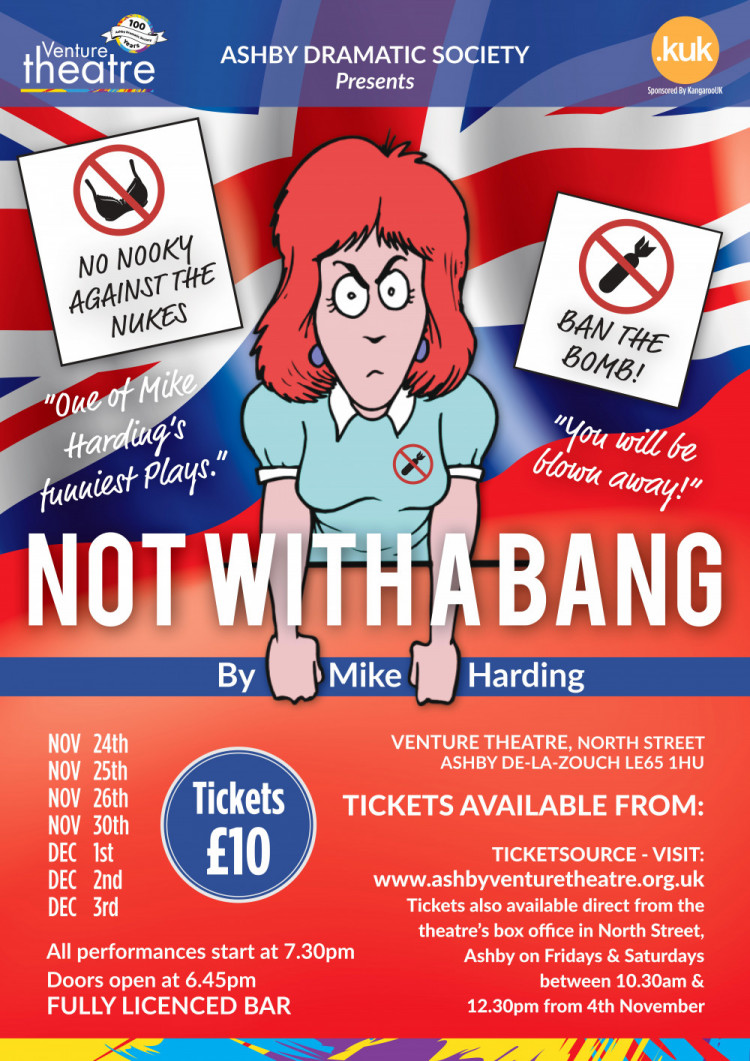 As usual, there is plenty of live music on in and around Ashby.
The Greyhound at Boundary has Top Secret playing live tomorrow night (Saturday).
Details are HERE.
And the White Hart has Fat Lip on Saturday night.
Details are HERE.
Brew in Market Street has its regular Lazy Sunday Afternoon session this weekend.
Sunday's guests are Warren Stanford & Rob Lea.
Details are HERE.