Vicar Was 'Dumbstruck' When He Saw Part Of Blackfordby Church Had Fallen Off In Weekend Storms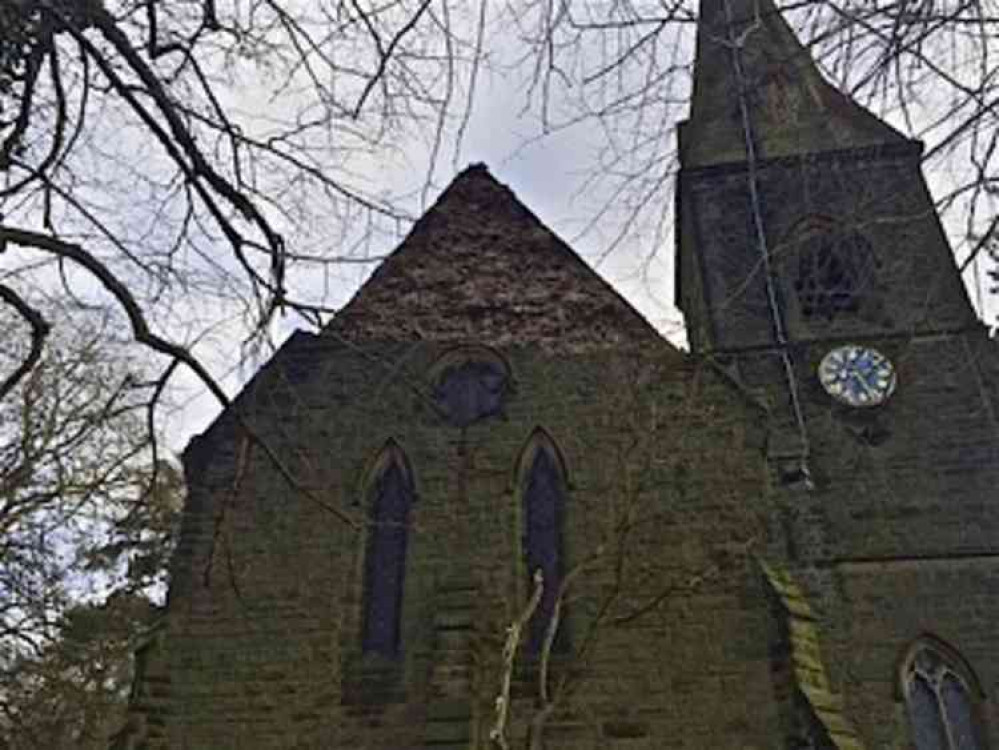 Weekend storms caused part of the church to fall to the ground
The primary school next door closed its doors on Monday on safety grounds
Area was cordoned off due to fears that more of the building could come down in bad weather
Suggestions that services may have to be held elsewhere until the church is declared fit to use
Final costs and repairs will be known once insurance company has inspected the site
The vicar of the 11th century church which was damaged in the Storm Ciara winds at the weekend has spoken of his shock when he saw what had happened.
An area of St Margaret's Church in Blackfordby has been cordoned off and the primary school next door closed after the gable end crumbled and fell off during the extreme conditions.
There will now be a wait so that insurance inspectors can assess the damage and make it safe in the short term
But Father Michael Fish could hardly believe the sight that greeted him when he arrived to take Sunday service at the church which was rebuilt in 1858.
And he admitted he was 'dumbstruck' by the damage.
"We have an 8am service on Sunday and that's when it was found," said Fr Fish.
"On Monday it looked to be as it was the previous day, but the school next door closed in case something else fell off.
"I have a chap contacting the insurance company and we're waiting to be guided by them as regards cost and repair - and what we need to do to make it safe. Or whether we'll have to go somewhere else in the meantime.
"But this isn't something we expected, sometimes you have a little fault on the building or there's a crack, and you might look at that. In this case though, we thought the building was reasonably sound and stable.
"The architect checks it every five years and I can't recall anything like this being picked up, the last inspection was 2016.
"I was completely dumbstruck, that's the best word - just walking up to the church and being faced with that.
"We've cordoned the area off but that's as much as we could do on the Sunday.
"I assume the insurance company will send a surveyor out, we're hoping something can be done on Monday as everything's on hold.
"The school are also waiting to find out the end result. They can't open until they know the area is safe."
But Fr Fish says that the church can still be accessed.
"We were in on Sunday, but it's the outer facade that's fallen away and it's left some of the internal wall, there's rubble holding that in place," he said.
"There are two longish windows underneath and a round one, where the round one is, it's immediately underneath where it's all pulled away. That was another worry, at the moment it's holding.
"If the insurance company can get some sort of shoring up there then I think it'll be all right. We hope we can save it."
One Twitter post added: "Devastating to see the damage #StormCiara house done to Blackfordby village Church. Rebuilt in 1858 to replace the structure there since the 11th Century. History literally blown down by the storm."