Up Close In Ashby: Cafe owner Mark is staying local in every way - and plans to build on the success of Mmacaron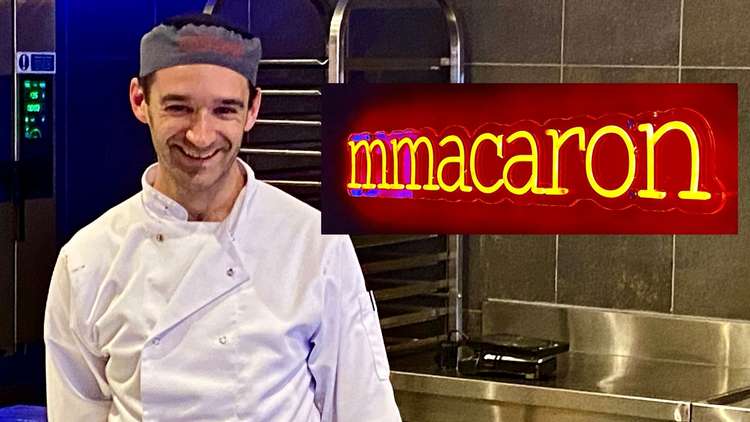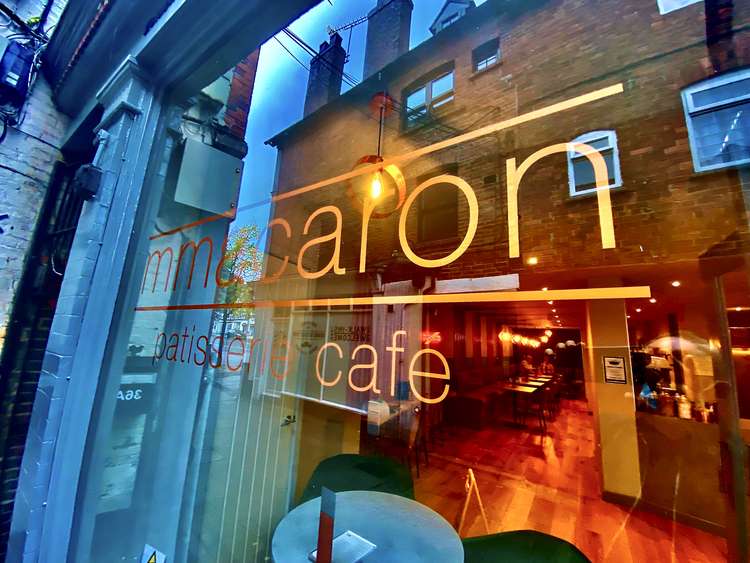 Mmacaron's Market Street shop from the pavement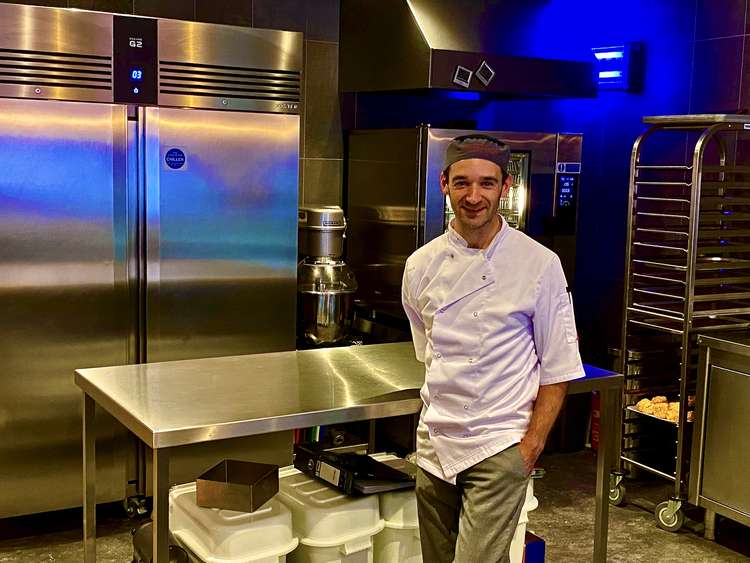 Mark has plans to expand the business over the next 10 years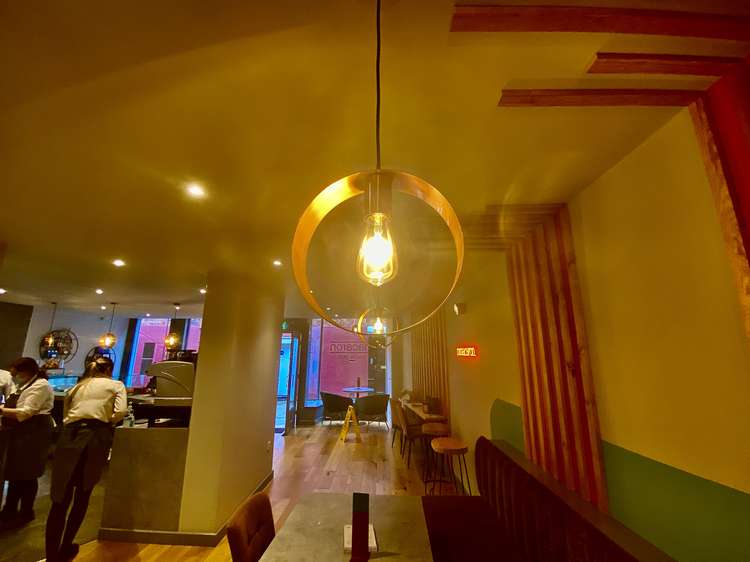 The interior is modern and stylish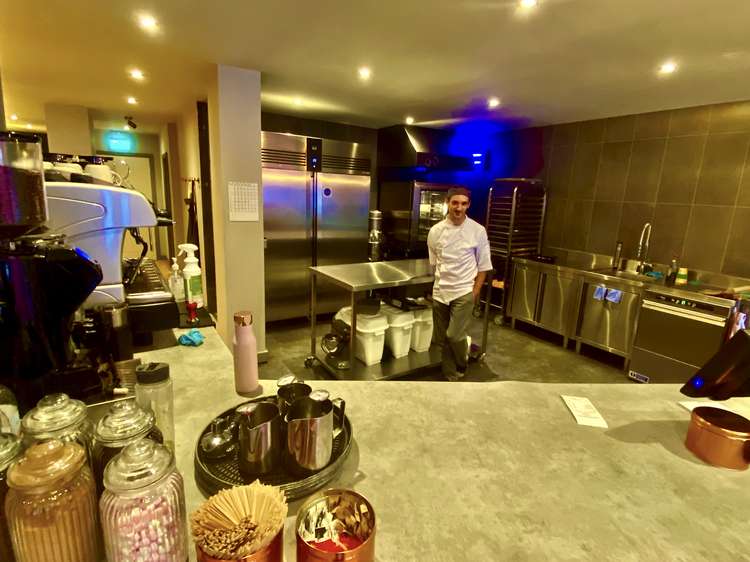 Mark's open plan kitchen allows customers to see what is being prepared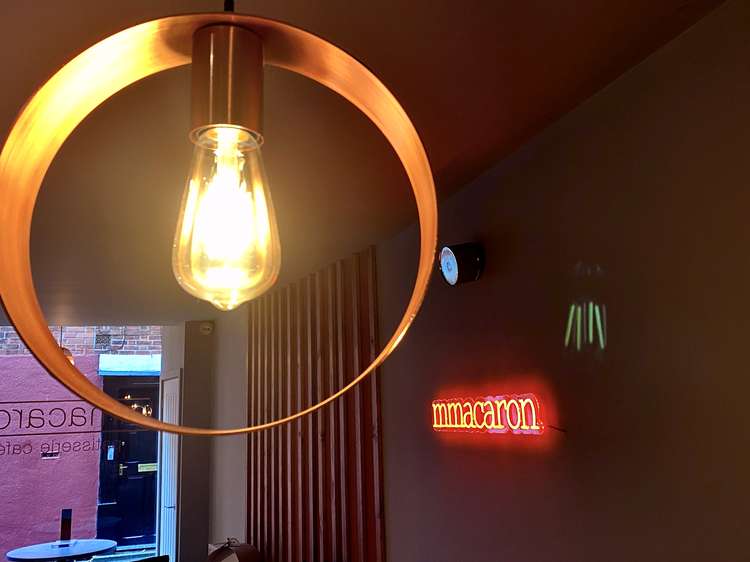 Ashby companies helped design the cafe's interior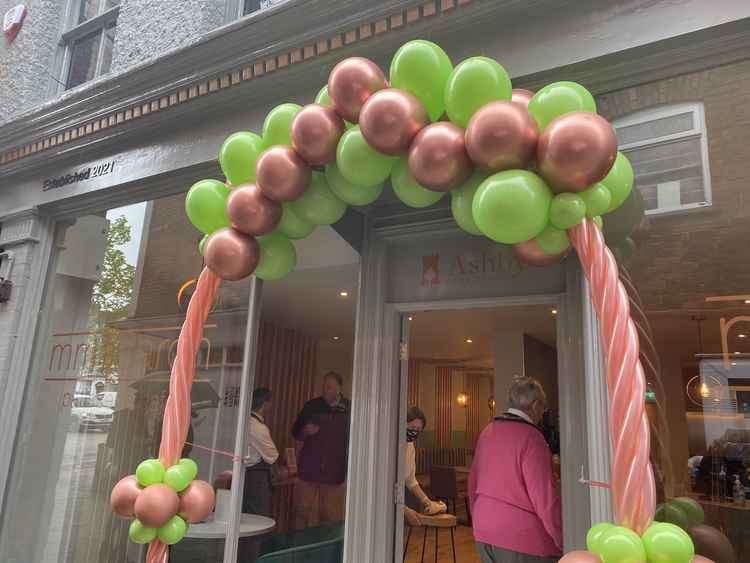 The cafe launched with a grand opening last May
A rapidly-growing Ashby cafe business says it is sticking to its policy of staying local - from the food it serves, to the paint on the walls.
Mmacaron, based in Market Street, launched in May as a patisserie serving food cooked and baked on the premises.
So successful has it been over the past five months that owner Mark McIntosh has taken on new staff and plans to open a chain of similar cafes in the Midlands over the next 10 years.
But Mark, a former Rolls-Royce engineer, says it is vital that he uses local businesses so as to boost the Ashby area economy.
As well as sourcing food from suppliers within a few miles of Ashby, he used an architect based in the town and even his contactless payment system is run by a business owner based in Moira.
Mark told Ashby Nub News: "It was part of the whole ethos when I put the business together, to keep everything as local as I possibly could.
"Consumers are being urged to shop local and support the high street, so I thought it was only right that I did that as well.
"Not only is it good for local businesses that we all work together, but it's good for business generally.
"I look it from two perspectives. One, I wanted to support people who lived and worked locally, and two, for me, going outside of the UK to source anything at the moment is a risk - keeping your supply chain as domestic as possible is the best course of action.
"We source things from places like Fancy That and Hammonds. We share it between the two.
"We use Julia's Bakery, and there are all sorts of businesses that support her operation, and vice versa.
"Ben from Greenfield Farm, delivers my eggs personally at 5am. You get to build up a relationship with these guys, then you have Hannah who is one of the owners of British Foodbox at Snarestone.
"I worked with Gloss Interiors on the design, they're just around the corner in Bath Street, and with David Granger Architects in Ashby. The cafe is all local, even down to the design of the place.
"I didn't want to get big national firms in. I sought out word of mouth and reputations.
"I like that whole personal side of the businesses.
"Anybody who comes here is supporting the high street and the Ashby economy."
Mark says the shop has been going from strength to strength since opening.
He added: "We launched on May 21, and pretty much every week since we've beaten my original business plan - so much so that we've taken on a third chef.
"That's just because we didn't have the capacity to bake everything that we needed to bake, we bake everything on site fresh every day.
"We've also expanded our front of house team as well so we have more people there.
"I've been astounded by the support we've heard from local people,
"But also, we don't want to stagnate as a business, if I'm serving up the same food in a years time as I am now, then we're not doing our job properly
"We have an open kitchen here, not only do I want people to see how we make the food, but for me it's nice to be able to make people feel welcome as the owner, I can then have a good chat with them.
"It's not normal, most places have their kitchens behind closed doors.
"But it's a bit like a Japanese restaurant when it's cooked out in the open.
"I'm a bit of a foodie, and whenever I go to a nice restaurant I love watching what they do and talking to them.
"I wanted to replicate that to certain extent, this building lends itself perfectly for that."
Mark has also been impressed with Ashby's Market Street as being a great location for customers.
He added: "A 'high street' like Ashby is in a prime position to come back stronger from the pandemic.
"What it's done is galvanise people to think about what's on their doorstep, during lockdown there were a lot of people who relied on the high street shops to still be there for them.
"They actually realised what they had, whereas before maybe it was a bit too easy to go elsewhere.
"Ashby is the only place I know where you can walk along Market Street and buy a bed, a washing machine, some fruit and veg, some freshly made patisserie, and get your meat fresh from the butcher."
Mark is already planning to build on the success of the Ashby patisserie.
He added: "If you've heard of Betty's tea rooms, my intention is that this becomes the Betty's of this region, that's my vision and that's where I want to get to.
"I think this will hopefully be the first of a few, but it will always be headquartered in Ashby.
"I don't know where we will expand, I have a few places in manned, possibly West Bridgford or Lichfield, Ashbourne maybe, anywhere where people are looking for somewhere little bit different,
"There could possibly a small chain, but I won't be going national, it'll still be Midlands. Leicestershire, Derbyshire, Nottinghamshire, Staffordshire.
"To get to the end point would be probably a 10 year project, but maybe the next one could be up and running in 2023. I'm ambitious but treading carefully."