Running order revealed for Sunday's free Ashby Sport Fun Day at the Bath Grounds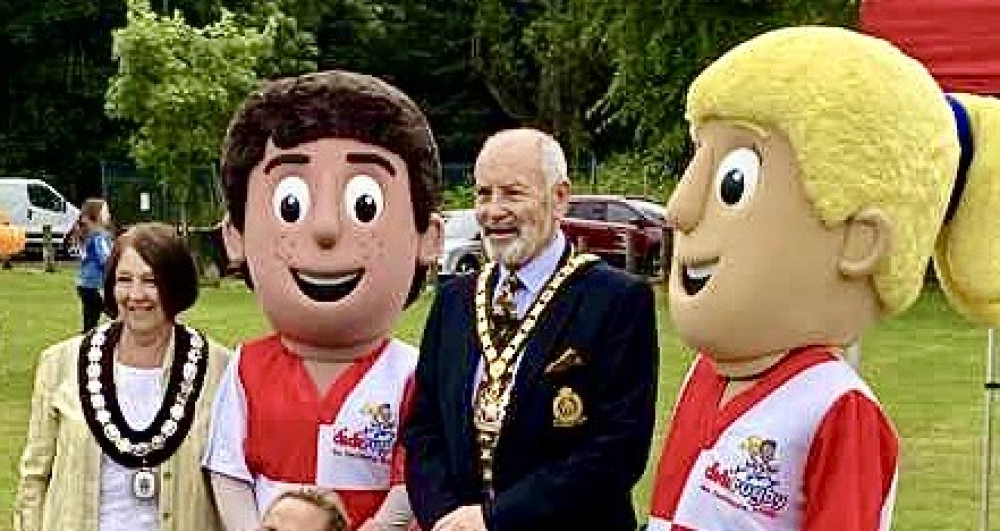 Former Ashby Mayor Cllr Rita Manning and ex-chairman of Leicestershire County Council Dan Harrison enjoying last year's Ashby Sport event. Photo: Ashby Nub News
The running order for Sunday's Ashby Sport Fun Day has been announced.
After a successful launch last year, the event returns this Sunday (June 26).
And as you can see below, the day promises something for everyone between 10am-4pm at the Bath Grounds - and entry is FREE.
Come along and who knows, you may take up a sport you had not thought about before.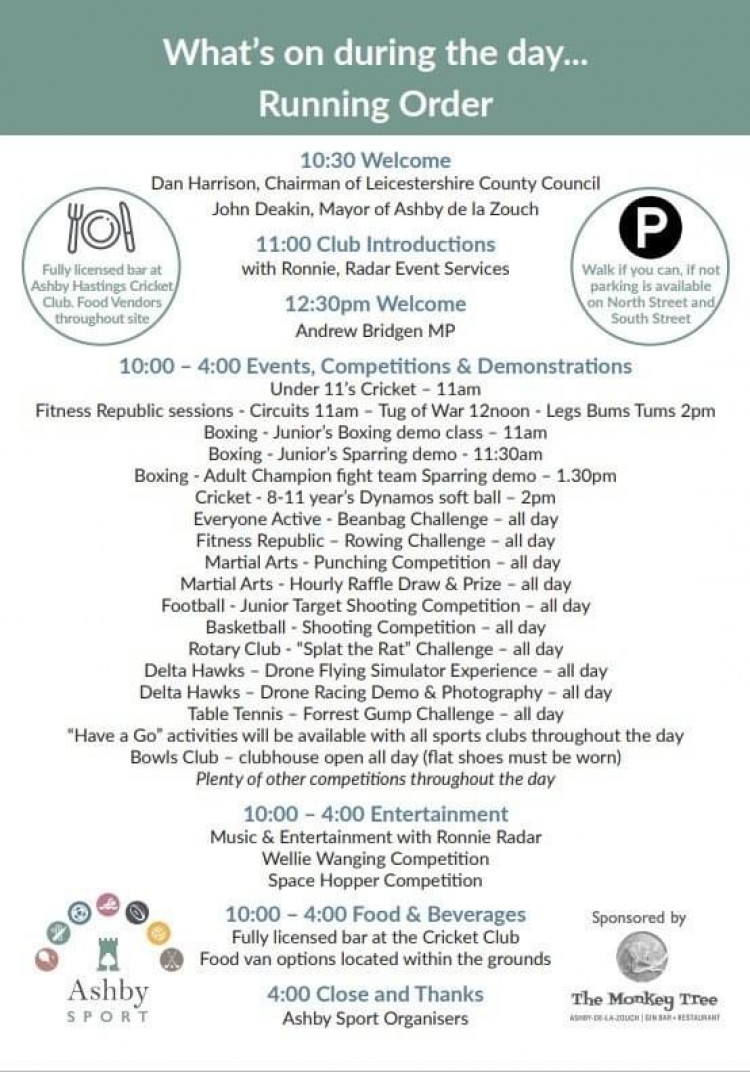 From Wellie Wanging and croquet with MP Andrew Bridgen, to basketball, bowls and boxing, the day promises to be even better than 12 months ago.
This year, there will be even more attractions for the event.
It is a chance for all sports to get together in Ashby and showcase what they have to offer to the community.
Ashby Sport Fun Day aims to celebrate the diversity and opportunity presented by the many sports clubs in the town.
Last year was well attended and organisers are hoping for even more success in 2022.
Ashby Sport has 27 clubs actively taking part and a fun itinerary has been lined while local clubs will also have a selection of prizes, goodies, offers and giveaways.
Radar Event Services will be the compare for the day - and the event is sponsored by The Monkey Tree in Ashby.